Celebrating the 2021 Bill Wheeler Symposium and Award
Hosted virtually during Science Week, the 2021 Bill Wheeler Symposium bought together the community on Tuesday evening for the annual event to celebrate and recognise an outstanding University of Wollongong (UOW) bionics student.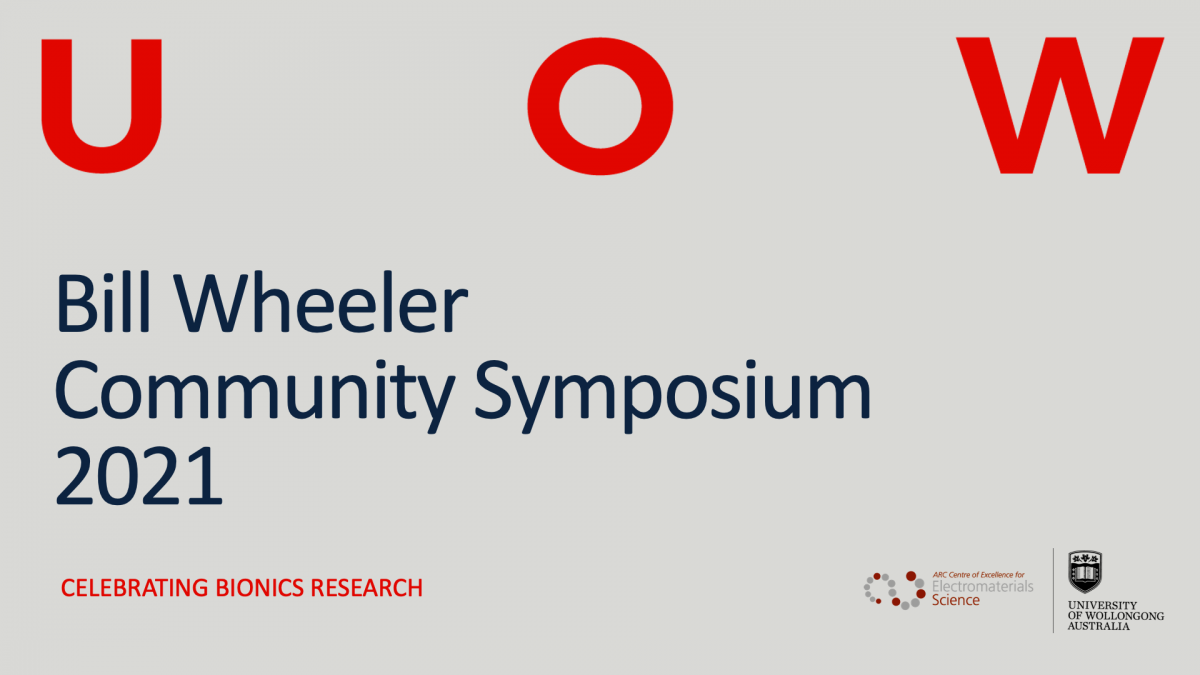 Dating back to 2009, the Symposium and Award was created in honour of Bill Wheeler, who was a very active member of the Illawarra community and took a keen interest in new bionics research at UOW.
ACES Affiliate and UOW Biofabrication PhD student Jeremy Di Noro was awarded this year's Bill Wheeler Award for his research on patient-specific implants through 3D printing. Presented by Kiama Rotary Club President Trevor Phillis, the award recognised Jeremy for best communicating the social impact of his research and how the prize would benefit his work.
"It's difficult in science to realise the impact your work can have on society but with awards like this we can acknowledge it in a realistic context," said Jeremy.
"Winning the award gives me hope and motivates me to keep pushing into the unknown so we can continue to innovate and progress as a society."
The community driven award, which is supported by the Kiama Rotary Club, includes $2,000 in funding to help in developing the winner's research, going towards online conferences, equipment, and that alike.
Prior to the award announcement, the Symposium feature presentation was given by head and neck surgeon A/Prof Bruce Ashford, who has an academic appointment at UOW and is the Clinical Director of the Illawarra Health and Medical Research Institute (IHMRI). A/Prof Ashford also leads the Covid Task Group for the local health district, and was a recent guest on The ACES Podcast.
In addition to A/Prof Ashford's talk and the 2021 Bill Wheeler Award being named, last year's winner, Grishmi Rajbhandari, gave an update on her past year since being awarded and how she has used the funds as well as what winning meant to her.
"For me, the Bill Wheeler journey has been a process of healing," Grishmi said.
"I came to realise how important my work was and how we, as researchers, make a difference."
Despite being hosted online due to the pandemic, the Symposium gained much interest from the community and was able to bring together people on the night.
"We are grateful to have the community we work for as our partner in research," said ACES and UOW's Intelligent Polymer Research Institute (IPRI) Director Prof Gordon Wallace.
"The impact of their support to enable the recognition of younger researchers should not be underestimated. It provides a powerful reminder of why we do what we do."
If you would like to support the Bill Wheeler Award going forward, you can donate here.
Who we collaborate with