The ACES Podcast Episode 27: Dr Bruce Ashford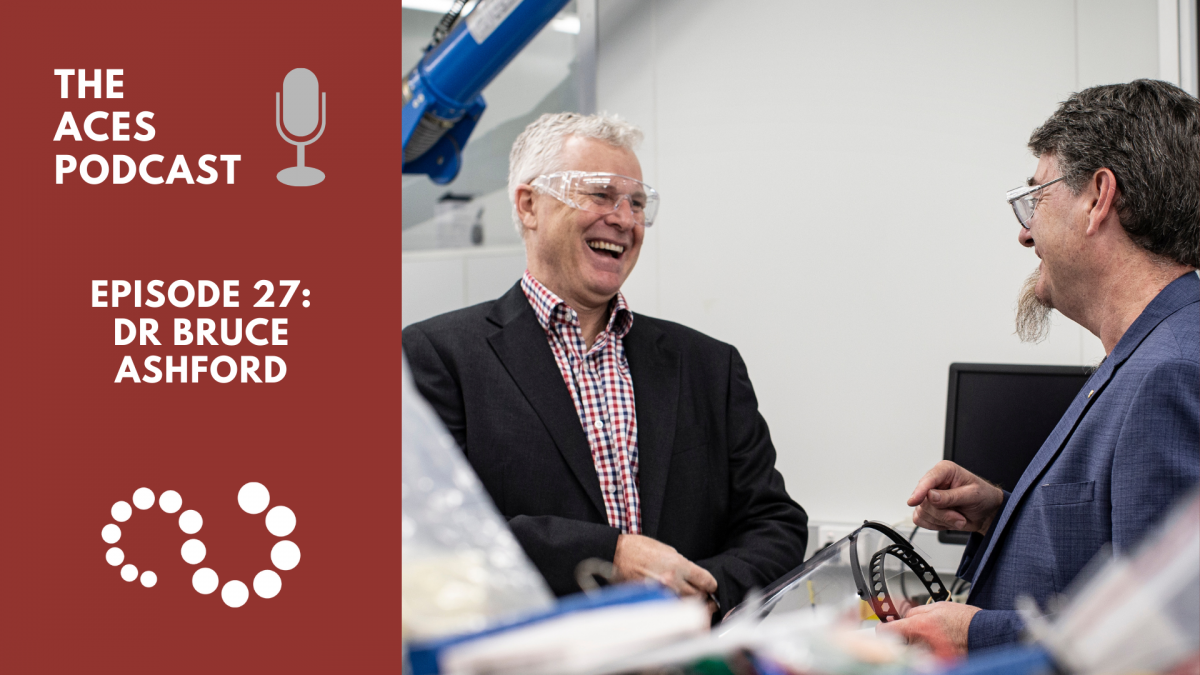 In this episode, Sam Findlay chats with Dr Bruce Ashford, who specialises in Head and Neck Surgery as well as being a reconstructive Microsurgeon and Cancer Researcher. Dr Ashford will also be the presenter at this year's Bill Wheeler Community Symposium, set for August 17.
Dr Ashford speaks about his career beginning in dentistry and then moving on to medicine, his work today and collaborations with ACES and the University of Wollongong (UOW) and much more.
Dr Ashford is also the Director of Research for the Illawarra Shoalhaven Local Health District.
The ACES Podcast is brought to you by the ARC Centre of Excellence for Electromaterials Science and is hosted and produced by Sam Findlay.
Be sure to subscribe to The ACES Podcast wherever you listen to your podcasts. You can also follow ACES on Twitter, Instagram, LinkedIn, YouTube and Facebook.
Register for the Bill Wheeler Community Symposium, held online this year, here.
Who we collaborate with