ACES researchers have proven collagen extracted from fish skin to be a useful biomaterial, leaning on a local seafood company to progress their work in the area of nerve and muscle bioengineering.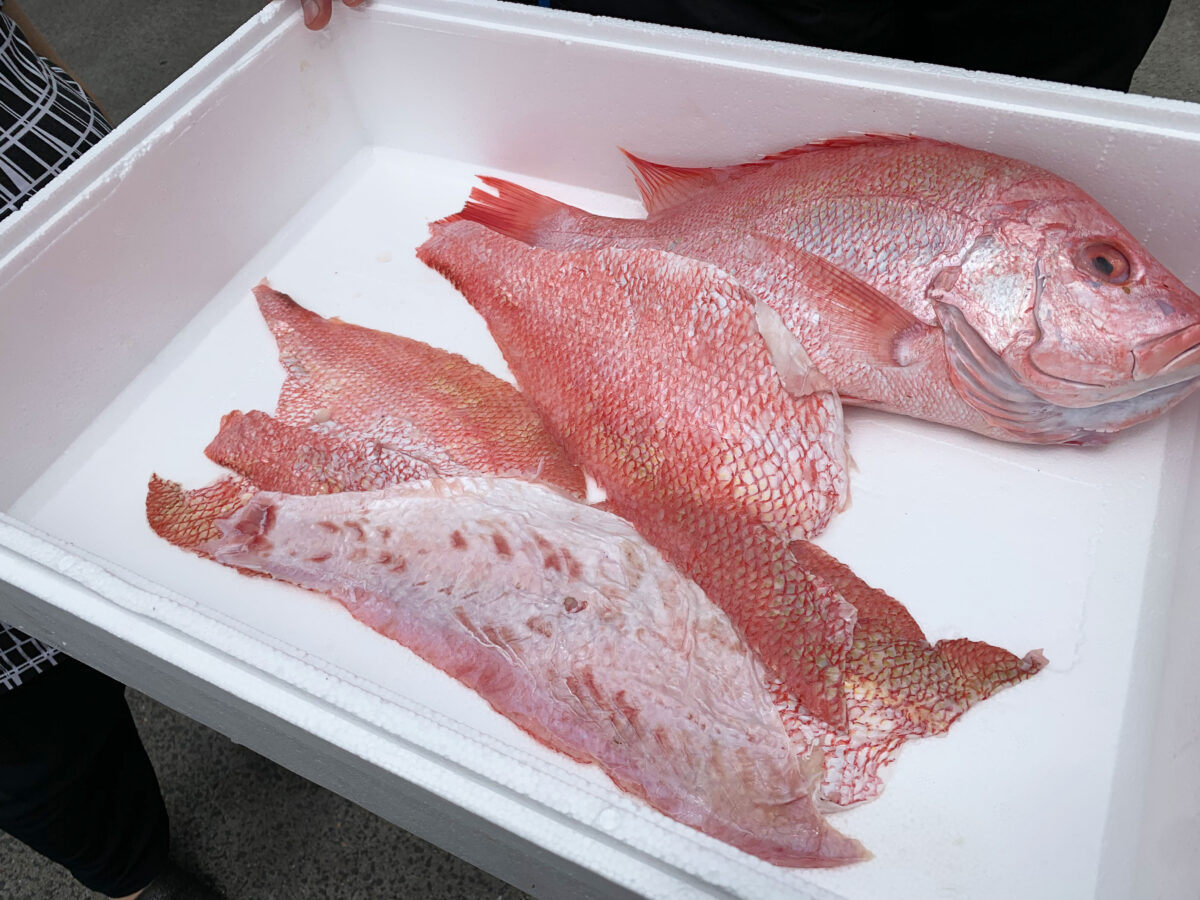 The recently published studies in Biomedicines looked at using 3D printed structures to promote neuromuscular junction formation, with input from University of Wollongong (UOW) Biofabrication Masters Students Borja Sanz, Ane Albillos Sanchez and ACES researchers Bonnie Tangey, Dr Kerry Gilmore, Dr Zhilian Yue, Dr Xiao Liu and ACES Director Prof Gordon Wallace.
Better Choice Fisheries, based next to the UOW Innovation Campus on Montague Street, provided the fish skin to the team, who were then able to extract collagen and modify it to make it suitable for 3D printing.
"To modify collagen and make it printable, we needed large amounts of it, and the commercially available collagen, bovine, was too expensive, so we decided to extract and purify it by ourselves," said Dr Liu.
"While we were in the process of finding a source, Gordon mentioned Better Choice Fisheries, which is right next to us here at the Innovation Campus on Montague Street.
"They were kind enough to provide us with a large amount of red snapper skin, which we were able to use to get the ball rolling."
This project also highlights the importance of the research team developing links with primary producers.
"As we have learnt from Dr Pia Winberg (Venus Shell Systems), the marine environment is a rich and untapped source of biomaterials," said Prof Wallace.
"It is exciting to take another small step towards building the supply chain for biomaterials that will be used in clinical application," said Prof Gordon Wallace.
Prof Wallace also explained that developing alternative sources of collagen for tissue engineering is critical to the success of this emerging area.
"In our work, collagen is used as the basis of implants for nerve/muscle regeneration, skin repair and corneal bioengineering. The ability to extract collagen from fish skin will accelerate progress in all of these areas," said Prof Wallace.
Further research will now look to standardise and scale-up the extraction and purification process for marine-based collagen and translate it into a product.
Who we collaborate with