Meeting Clinical Challenges: Seaweed Bioinks
With the help of the ACES and Australian National Fabrication Facility (ANFF) partnership, the Translational Research Initiative for Cell Engineering and Printing (TRICEP) – launched in 2018 – has been working to meet a range of clinical challenges. This partnership has enabled TRICEP to bring about real advances to tackle significant medical challenges.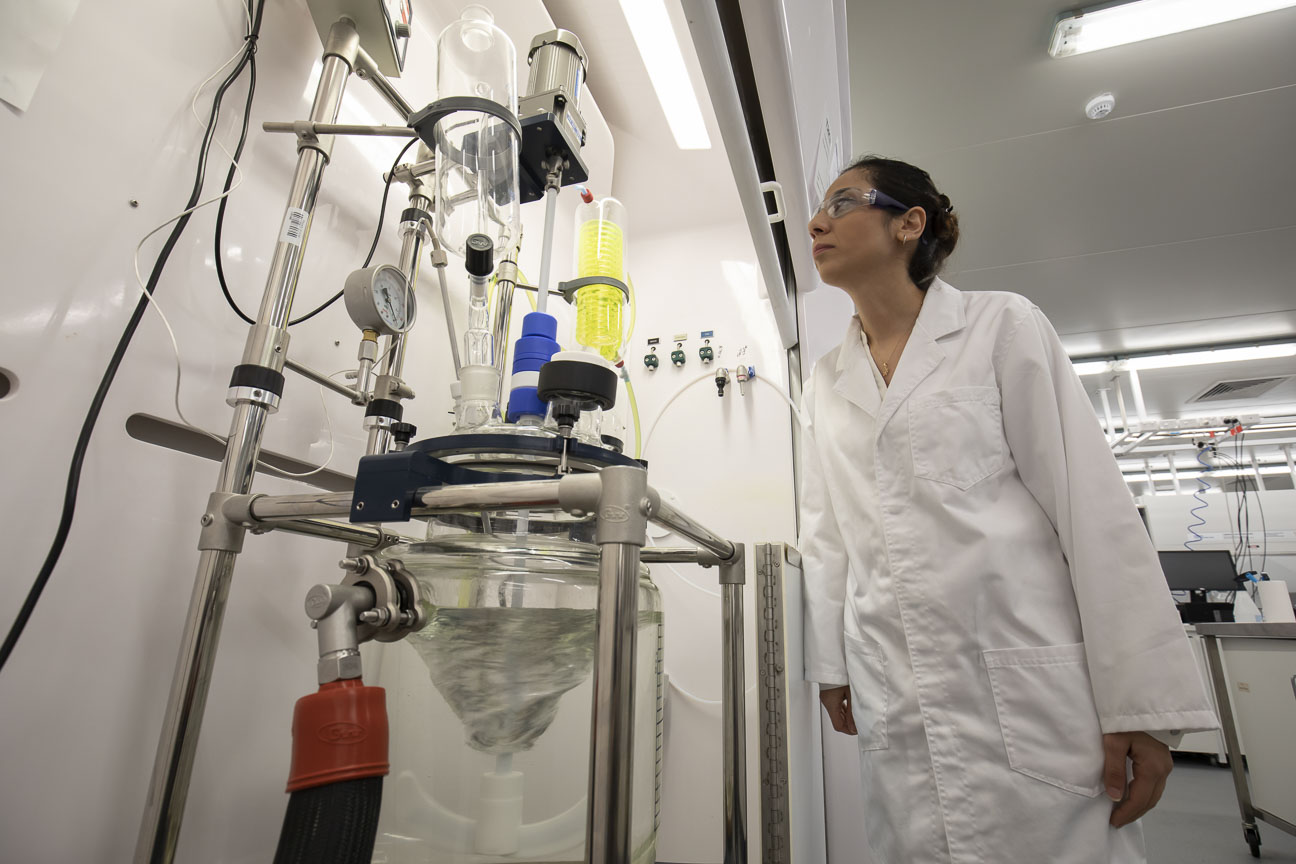 In the coming weeks, we will be highlighting a number of our TRICEP initiates, including seaweed bioinks, 3D Alek, Ed3D, the Biopen (Axcelda), iFix and 3D PICT. First, let's take a closer look at seaweed bioinks.
What are bioinks and how can seaweed be involved?
The bioprinting process involves the use of materials or inks made from biological sources, such as unique seaweed gels, or printed with biological ingredients, such as human skin cells. This ink can be combined and printed to created structures that can grow new tissue in the desired place or shape.
These bioinks can be controlled chemically at the molecular level and engineered structurally during bioprinting to generate the final shape, function, structure and architecture of a designed construct. An ideal bioink should possess proper mechanical, rheological and biological properties of the target tissue, to ensure the correct functionality of the bioprinted tissue and organ.
One particular type of ink from an Australian green seaweed has a molecular structure that is similar to that in human connective tissue. This particular type of green seaweed ink belongs to a group of molecules known as ulvan. Ulvan has an array of biological properties including antibacterial, anti-inflammatory, anti-coagulant activities and the molecular signature can trigger functions in human cells such as attachment, growth and production of other molecules such as collagen. The development of bioinks with ulvan can be therefore used for biomedical application and is a strong candidate for wound healing and tissue regeneration.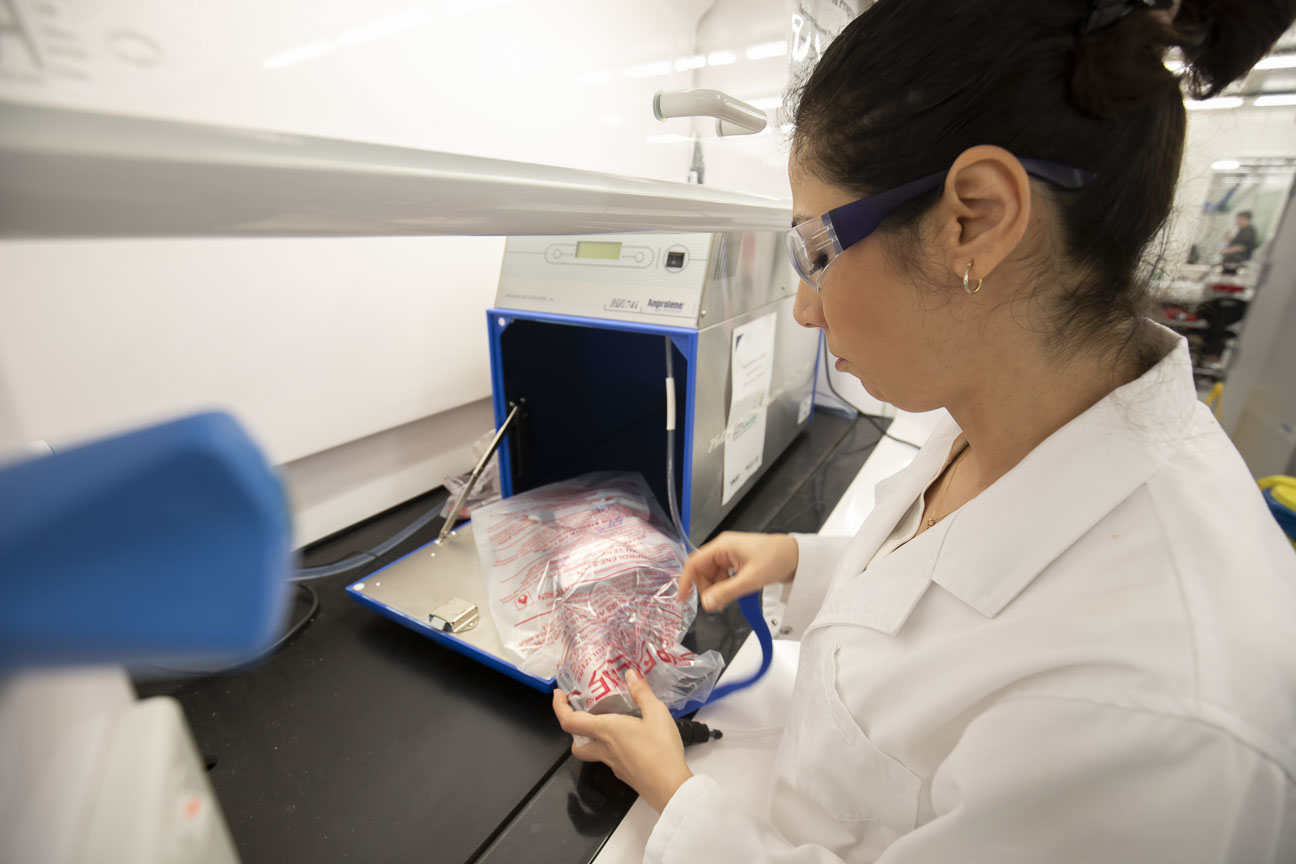 Clinical challenge?
Burns and chronic wounds represent an enormous medical challenge. Skin is essential to survival and quality of life and is the largest organ of the human body, functioning in a multitude of ways. Diseases and mass trauma through natural disasters, accidents, explosions and fires can cause a variety of chronic injuries and serious burns.
The focus of patient care has shifted from survival of skin damaged victims, to actual functional recoveries of skin that returns a high level of quality of life. Extensive skin damage scenarios are only offered a limited number of repair options that can recreate small areas of skin and includes widely used strategies including wound dressing, skin autografts and allografts. However, these applications are limited by various disadvantages, such as low adhesion to lesions, donor shortage and immune rejection. Conventional skin substitutes do not contain all skin cell types and do not facilitate the development of native skin physiology and function.
Through the ACES and ANFF partnership, TRICEP has been working to meet this very clinical challenge. The partnership with Venus Shell Systems Pty Ltd. (VSS) and Next Big Innovation Laboratory (NBIL) in India has enabled TRICEP to bring about real advances to tackle significant medical challenges using sulphated ulvan extracted from Australian seaweed.
 "To facilitate the creation of clinical devices from fundamental discoveries including 3D bioprinting using advanced bioinks and protocols from our translational facility (TRICEP) will be vital for clinical transformation." – Professor Gordon G. Wallace, Director ACES, ANFF and TRICEP
What's the approach?
Advances in tissue engineering technologies in molecular engineering as well as printing engineering have made structural architecture of artificial skin tissue possible. Together with bioinks that create molecular architecture, the research at ACES targets the fabrication of 3D scaffolds for skin tissue culture. This research aims to combine bioinks and biomaterials through 3D bioprinting into structures that deliver the desired outcomes of reconstructed skin.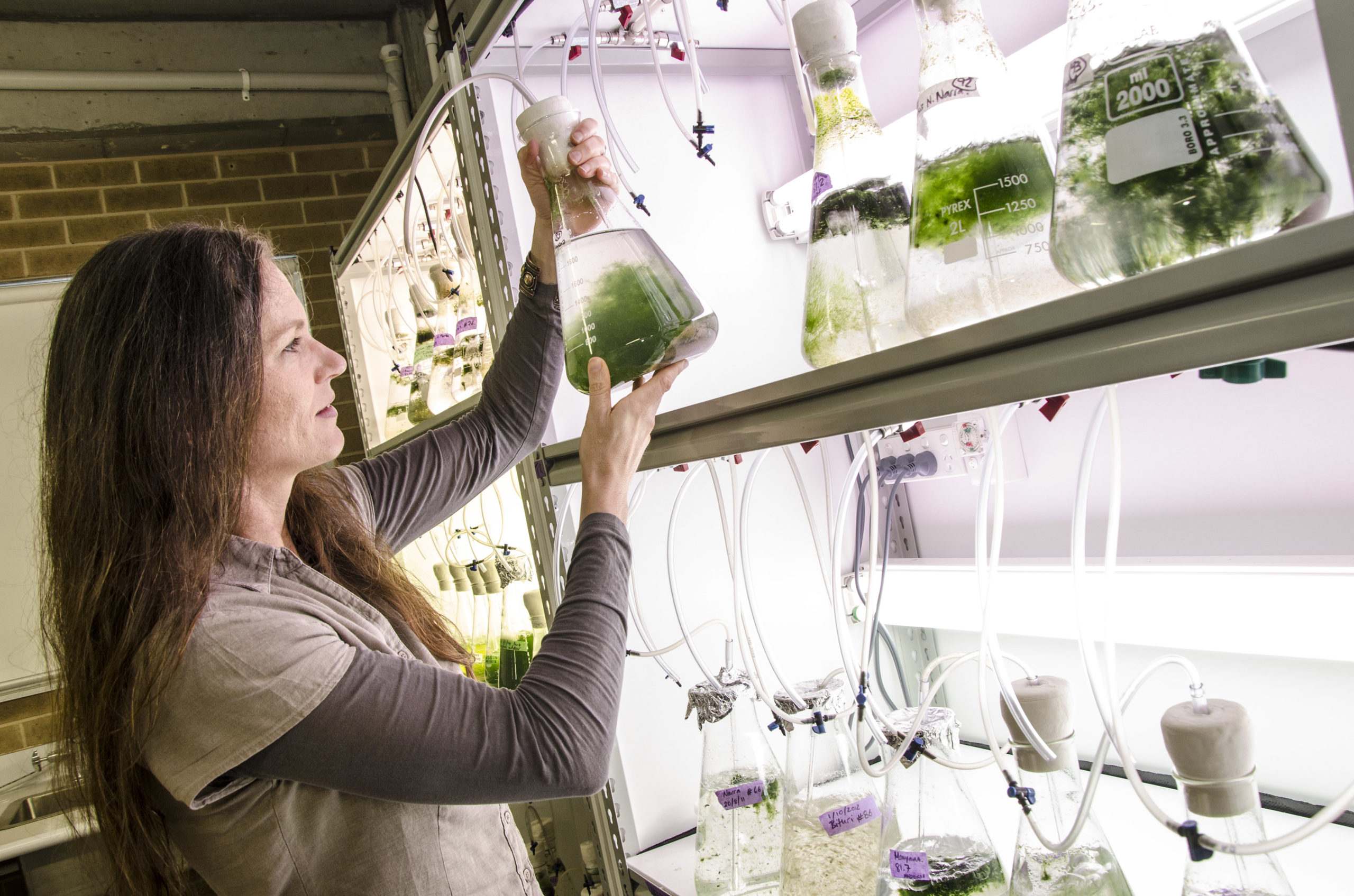 "Collaborative research with ACES has shown promising outcomes for Wound Healing Applications that we would not have discovered alone." – Dr Pia Winberg, CEO, VSS
Who is involved?
This is a clinical collaborative project with Dr Pia Winberg, VSS. The team at the University of Wollongong (UOW) is made up of ACES and TRICEP Director Prof Gordon Wallace, ACES Senior Research Fellow Dr Sanjeev Gambhir, ACES Associate Investigator Dr Zhilian Yue, PhD student Xifang Chen and ANFF Research Fellow Sepidar Sayyar and assistance from the TRICEP team for chemical modification of ulvan, its characterisation and developing protocols for its printing.
How has it progressed since its development?
Dr Pia Winberg, CEO, VSS, is farming ulvan rich seaweed utilising carbon dioxide produced as a by-product from the brewery industry. Ulvan present in this seaweed could be applied to wound healing, bone grafting and medical implant research. This important collaboration between VSS and ACES under the leadership of Prof Gordon Wallace was the turning point. Utilising extensive capabilities of characterisation utilising ANFF funded equipment.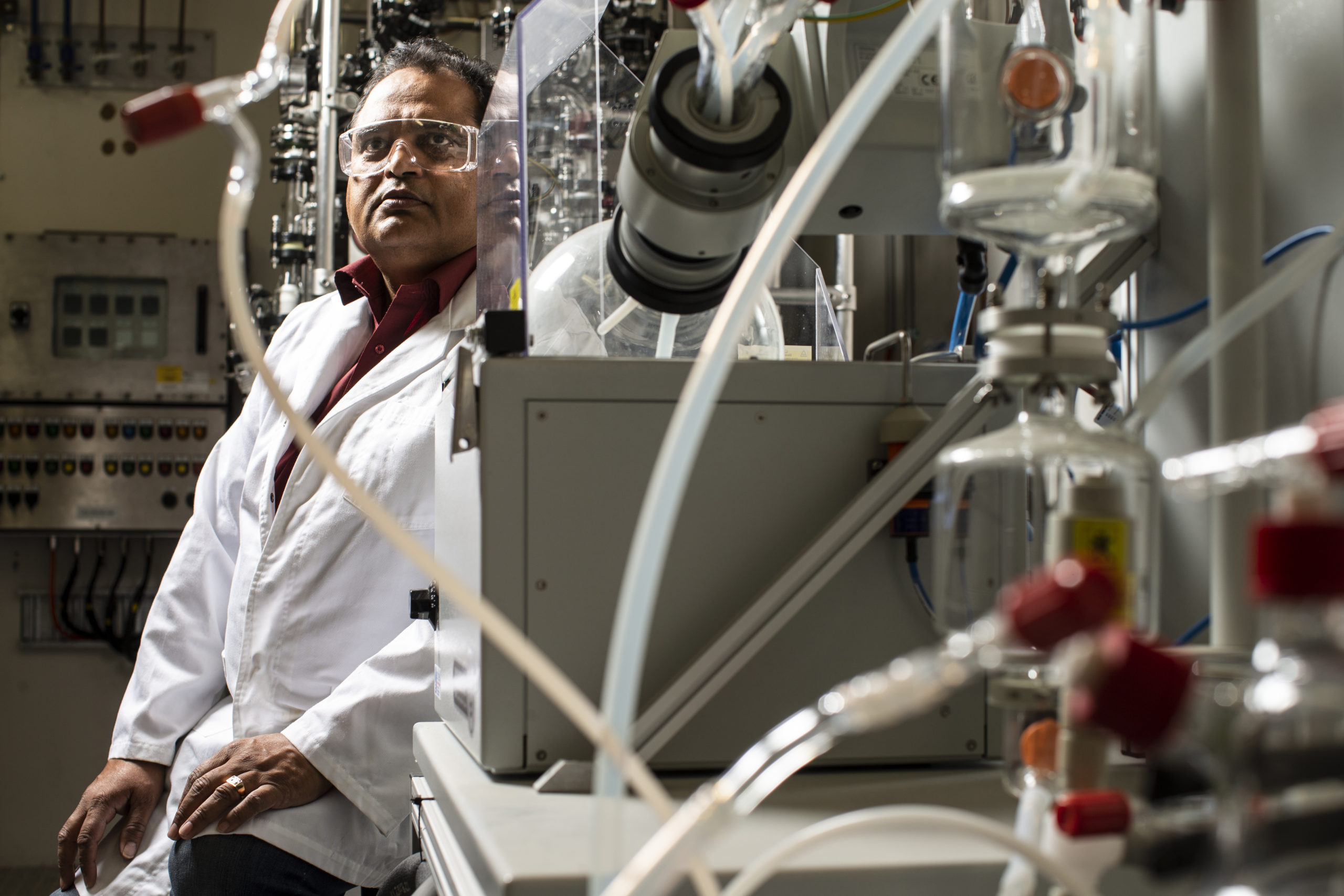 The future for bioinks and ulvan?
The use of specific ulvan seaweed inks, that are modified to suit different tissues and formulated with into bioinks, will be integrated into scaffolds that could reduce scarring, increase oxygenation and vascular development in bioprinted skin tissue. It is vital that clinicians stay involved with this scope for future research collaboration so that products are developed to deliver real gains in medicine and commercialisation.
Find more information about TRICEP here.
Who we collaborate with