The ACES Podcast Episode 29: Dr Vipul Gupta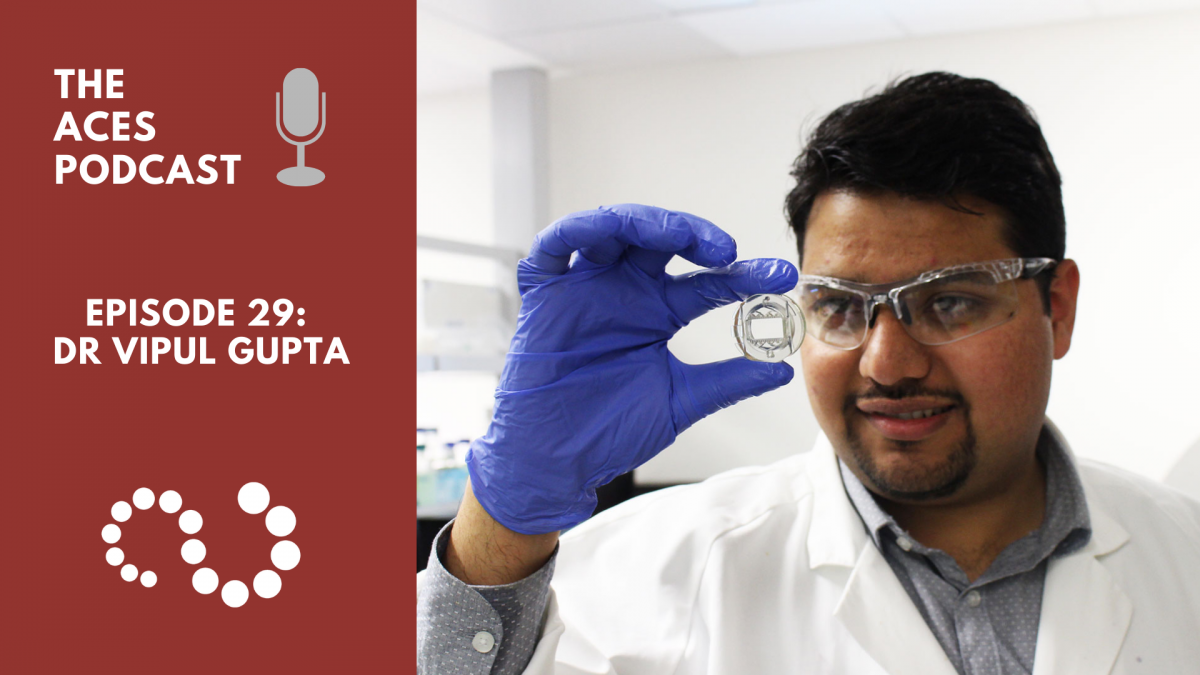 In this episode, we chat with ACES Affiliate Dr Vipul Gupta from the University of Tasmania (UTAS) about his career in science, completing a PhD with the Centre, Co-founding 3D MADe and much more.
Dr Vipul Gupta is a current ARC DECRA Fellow at UTAS, who recently wrote a guest blog for the website on the emergence of PFAS.
The ACES Podcast is brought to you by the ARC Centre of Excellence for Electromaterials Science and is hosted and produced by Sam Findlay.
Be sure to subscribe to The ACES Podcast wherever you listen to your podcasts. You can also follow ACES on Twitter, Instagram, LinkedIn, YouTube and Facebook.
Who we collaborate with