3D MADe: Customising analytical devices
3D MADe (3D Printed Miniaturised Analytical Devices) is an initiative to bridge the gap between project requirements and commercially available analytical devices.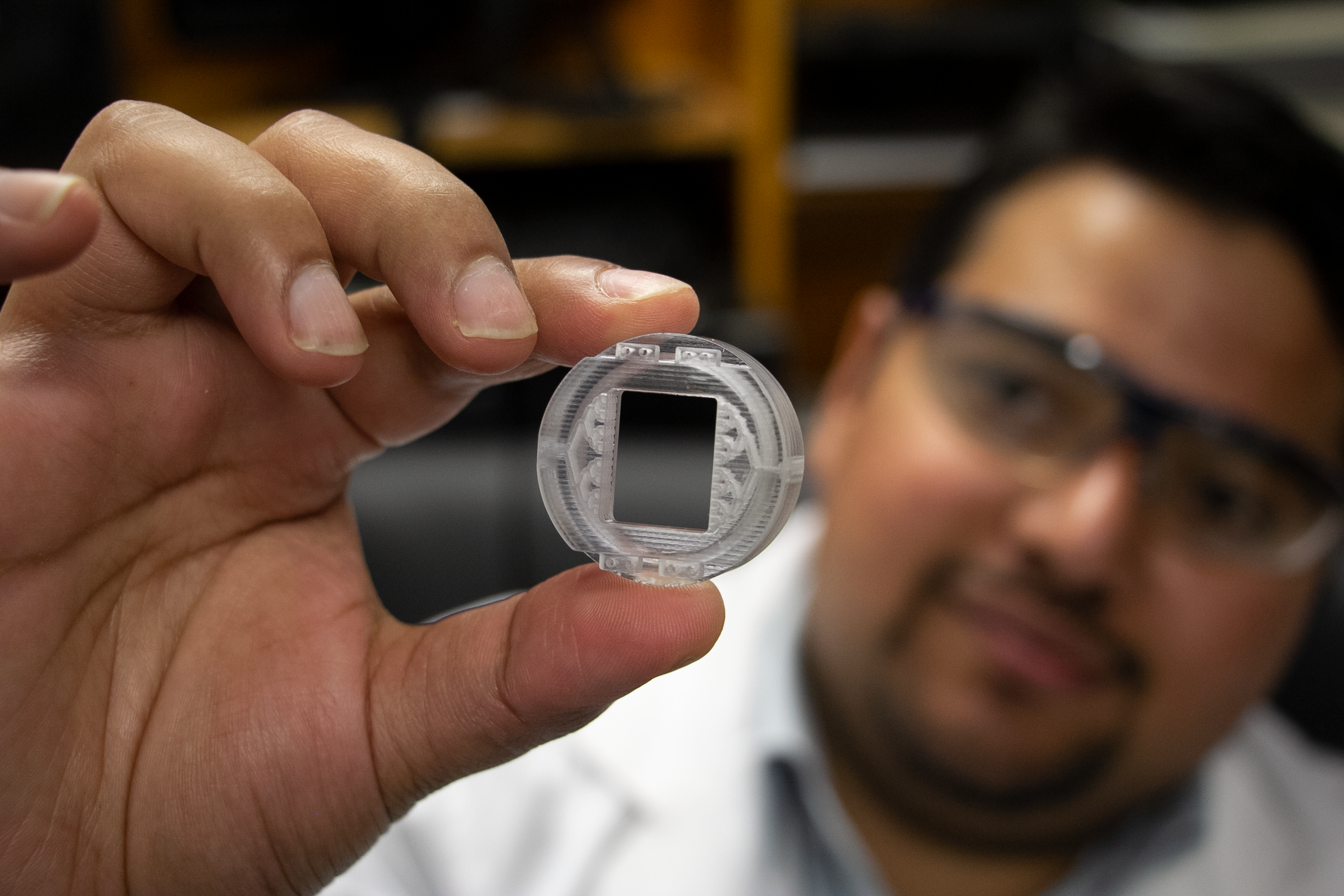 3D MADe aims to facilitate researchers in developing 3D printed bespoke compact, portable, high-performance analytical devices for their projects. The initiative is supported by ACES, the University of Tasmania, and the Australian Centre for Research on Separation Science.
Researchers all over the world are restricted to the use of limited off-the-shelf analytical components. These components can only offer simple microfluidic architectures, which severely restrain their use in realising new breakthroughs.
3D MADe provides an opportunity for researchers to design and develop unique three-dimensionally complex microfluidic components that are specifically tailored to meet their project ideas.
The idea for the 3D MADe venture came from the team's work within the ACES Electrofluidics and Diagnostics (EFD) theme, where researchers had been developing new analytical devices to address some of the current and high-interest problems in the field. The group's presentation of these works in national and international conferences often resulted in requests from audience members to access these devices.
The team started exploring the establishment of an online platform where researchers from anywhere in the world can easily access components and ACES expertise to push boundaries in fields of study to address different microfluidic challenges using 3D printing.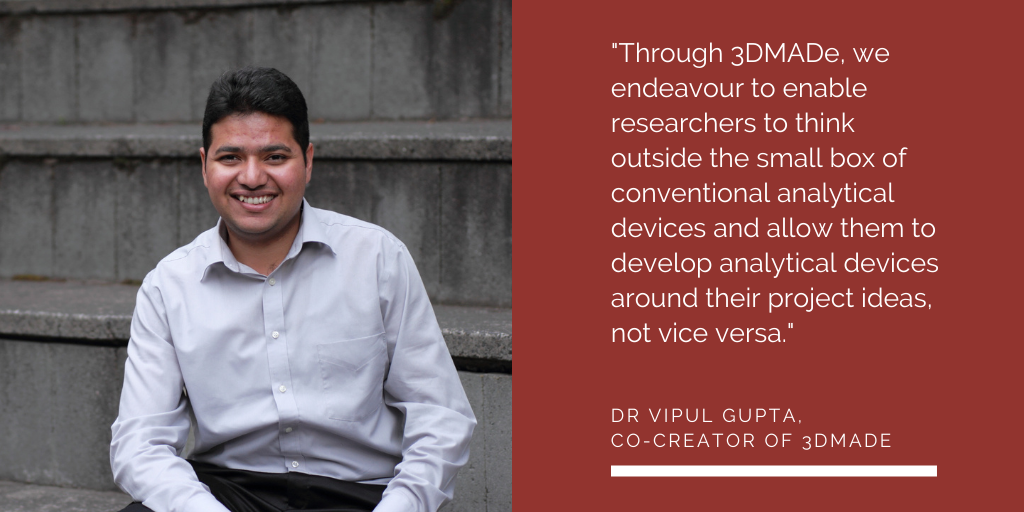 Who we collaborate with