Register for Biofabrication 2021!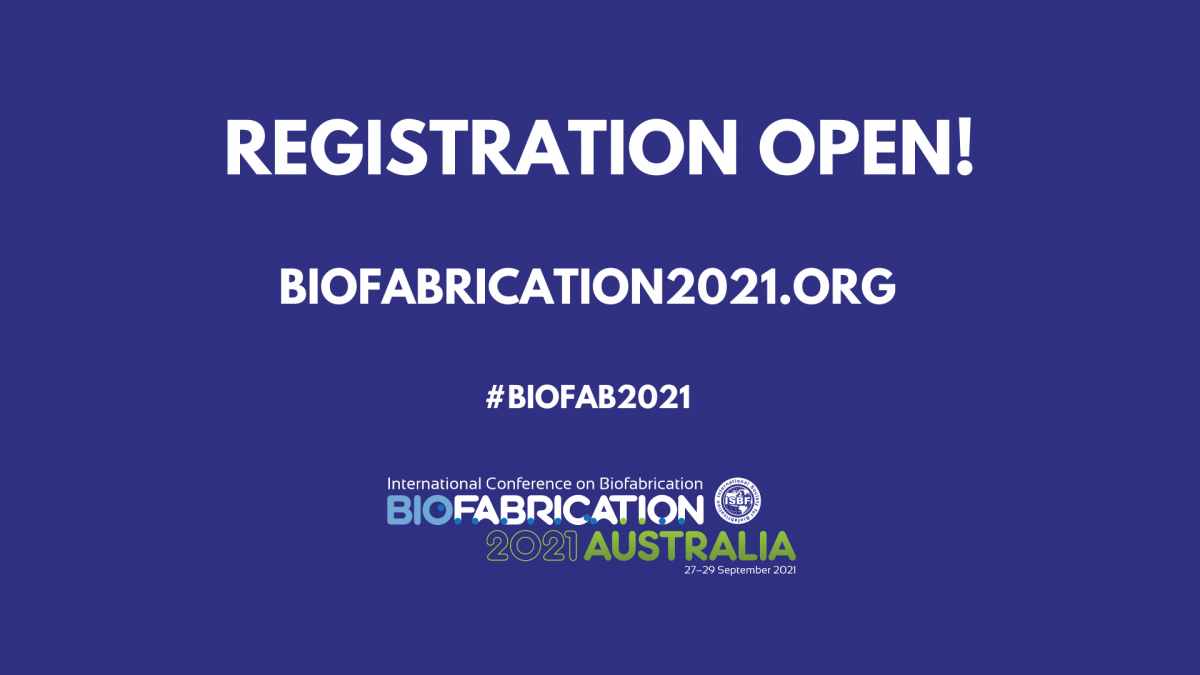 This is the first time the International Society for Biofabrication Conference has been held online, and we're excited to showcase global advances in bioprinting. Registration includes attendance to all online sessions between 27 – 29 September 2021.
The online conference is set to feature a number of experts in the field of bioprinting, biofabrication, medicine, engineering and more, including plenary speakers Prof Brenda Ogle (University of Minnesota), Prof Fiona Wood (Fiona Wood Foundation), Prof Michael Gelinksky (Dresden University of Technology), Prof Svetha Venkatesh (Deakin University), Pof Karen Reynold (Flinders University), Prof Peter Choong (St Vincent's Hospital Melbourne) and Prof Zee Upton (University of Newcastle).
Register for the conference here.
You can also stay up to date with all the latest news and announcements by following Biofab 2021 on Twitter.
Who we collaborate with