Farewell Interview: Lilith Caballero Aguilar
ACES Swinburne University of Technology Biomedical Engineering PhD student, Lilith Caballero Aguilar, is set to move on to her next career chapter after recently submitting her thesis exploring 3D printing of drug delivery systems.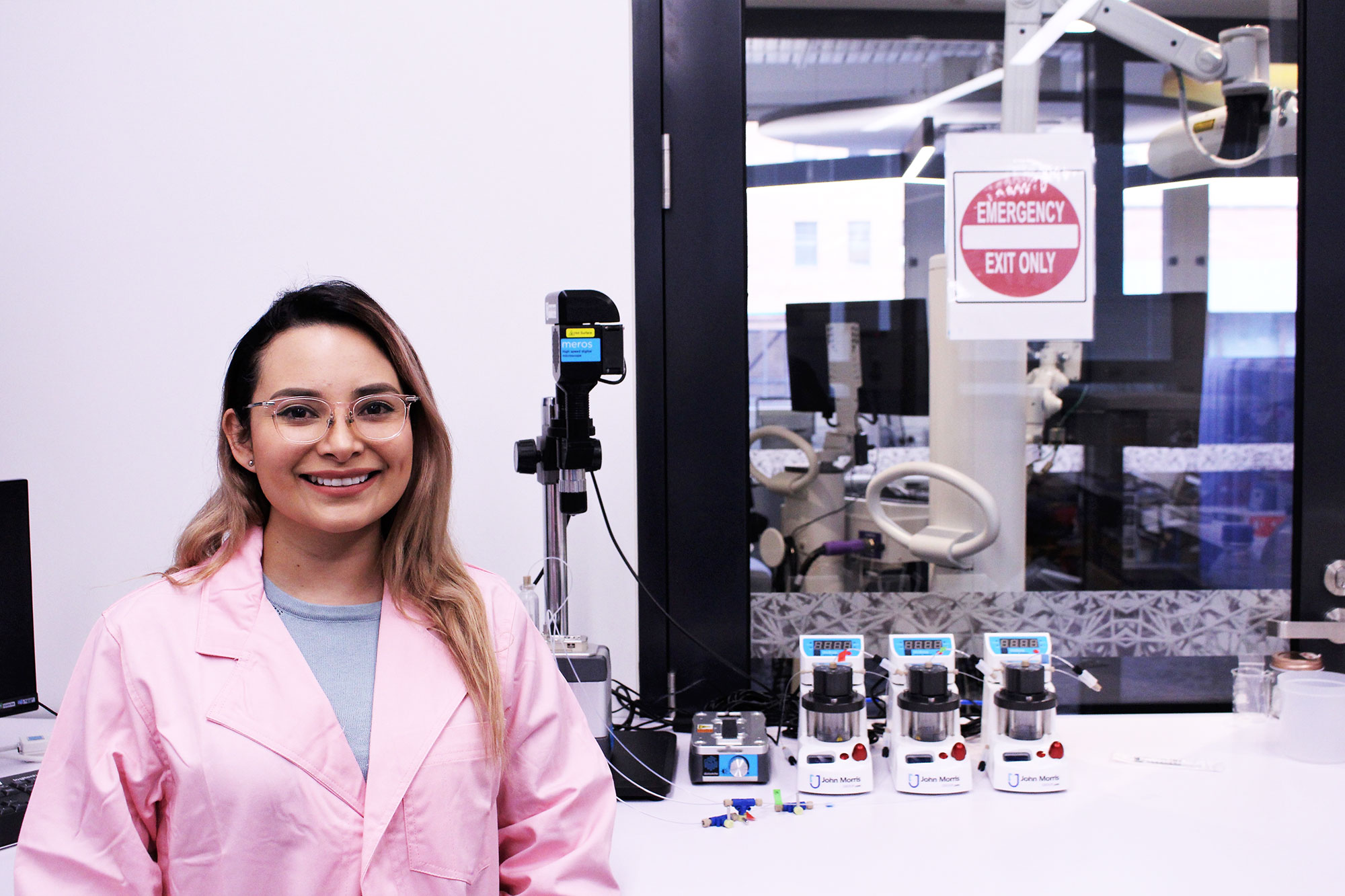 But she won't have to move far. Lilith is now set to take on a research position at St Vincent's Hospital Melbourne's BioFab3D, where she conducted a large part of her research for her PhD.
We caught up with Lilith to reflect on her time with ACES and to find out more about her new role.
You recently submitted your PhD and have now finished up with ACES. Congratulations! How was the journey?
I'm truly happy that I was part of such a collaborative environment! I believe that being part of ACES enhanced the outcomes of my PhD (read about Lilith's PhD here). It was great to be given various opportunities to present my work through posters or in meetings and to get feedback from experienced researchers. 
Did your PhD come together how you had first imagined, or did it take some turns along the way?
I'm really satisfied with the number of experiments and the freedom I had for choosing the direction of my project. A PhD always has ups and downs but it's all part of the process. In the end, understanding and interpreting the results, regardless of outcomes, is probably most important in adding a contribution to the field.
You won a research endowment fund grant last year for your research. How did you end up spending the funding?
I bought expensive Growth Factors and other reagents needed for my research. I'll also be attending the Tissue Engineering & Regenerative Medicine International Society's conference (TERMIS-AP + ABMC7) on biomaterials, tissue engineering, and regenerative medicine in Brisbane, thanks to that funding.
What's next for you now that you've submitted your PhD?
I've started a research fellowship with Swinburne and St Vincent's Hospital Melbourne and will be working at BioFab3D – where I conducted research for my PhD – on drug delivery for cancer treatment. In addition, I will continue working with the Axcelda Team to further develop the Growth Factor delivery methods from my PhD.
You've been vocal and passionate about women in science in the past. What advice would you give to other women out there with similar aspirations to you?
I'd simply say, do not hesitate and just do it. A PhD is an opportunity for anyone, male or female, to explore in detail an area of your interest. Nothing can be more fun than that.
Do you have a favourite memory from your time with ACES?
The Full Centre Meetings were the best (read our recap of the 2019 Full Centre Meeting here). I got to see friends and colleagues from all over Australia in one venue, all sharing their latest work. It was very refreshing.
Any final words?
I want to thank everyone at ACES for their support, collaboration and invaluable insights.
Thanks, Lilith. From everyone at ACES, well done and all the best going forward!
Who we collaborate with