2019 ACES Full Centre Meeting Recap
A recap of this year's ACES Full Centre Meeting, filled with research, training… and popcorn and ice-cream.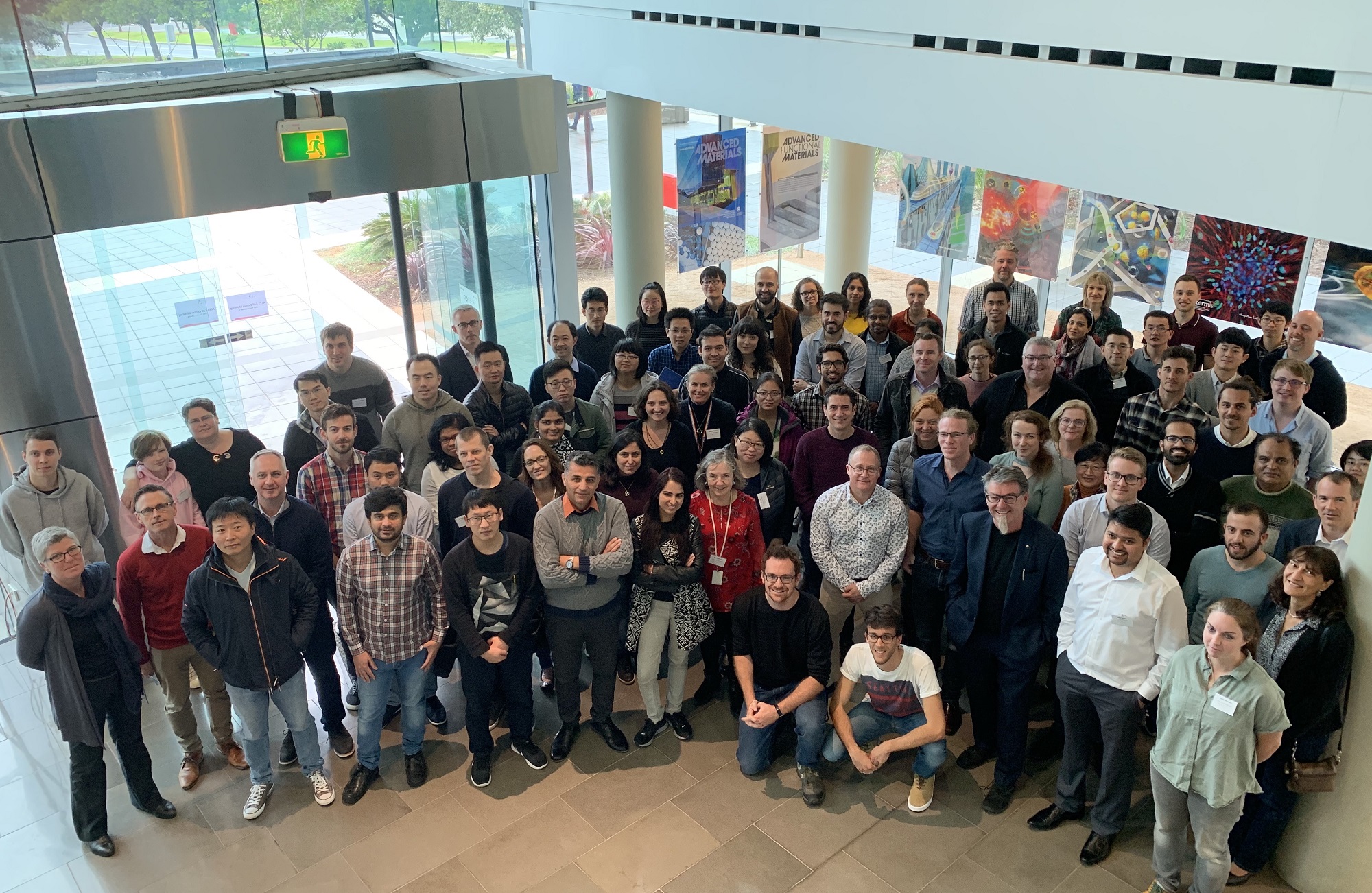 The 2019 ACES Full Centre Meeting was dubbed 'Training for Translation' and certainly lived up to its name.
Held last week at our headquarters in Wollongong, our members gathered from far and wide from their respective nodes – including UOW, Deakin, Monash, Swinburne, UOM, ANU, UTAS and UNSW – for two days filled with a number of thought-provoking training sessions.
There were plenty of highlights throughout, such as a visit to the Science Space for a communications workshop, a thrilling Q&A and the first-ever ACES Film Festival – plus some popcorn and ice-cream that was enjoyed along the way.
Day 1
The Full Centre Meeting was kicked off with ACES Director Prof Gordon Wallace welcoming everyone and giving an ACES update titled, 'Where Are We Now?.' Then it was straight in to it – with the first of two Burster Sessions allowing our PhD students and research fellows the platform to present their projects to their peers in five minutes or less.
Day one continued for with an Equity and Diversity Training Session ran by the Australian Nuclear Science and Technology Organisation's (ANSTO) Joanne Bartley. Next up was a short walk to the nearby Science Space to learn how to best communicate during a workshop with the Science Space's Johanna Howes.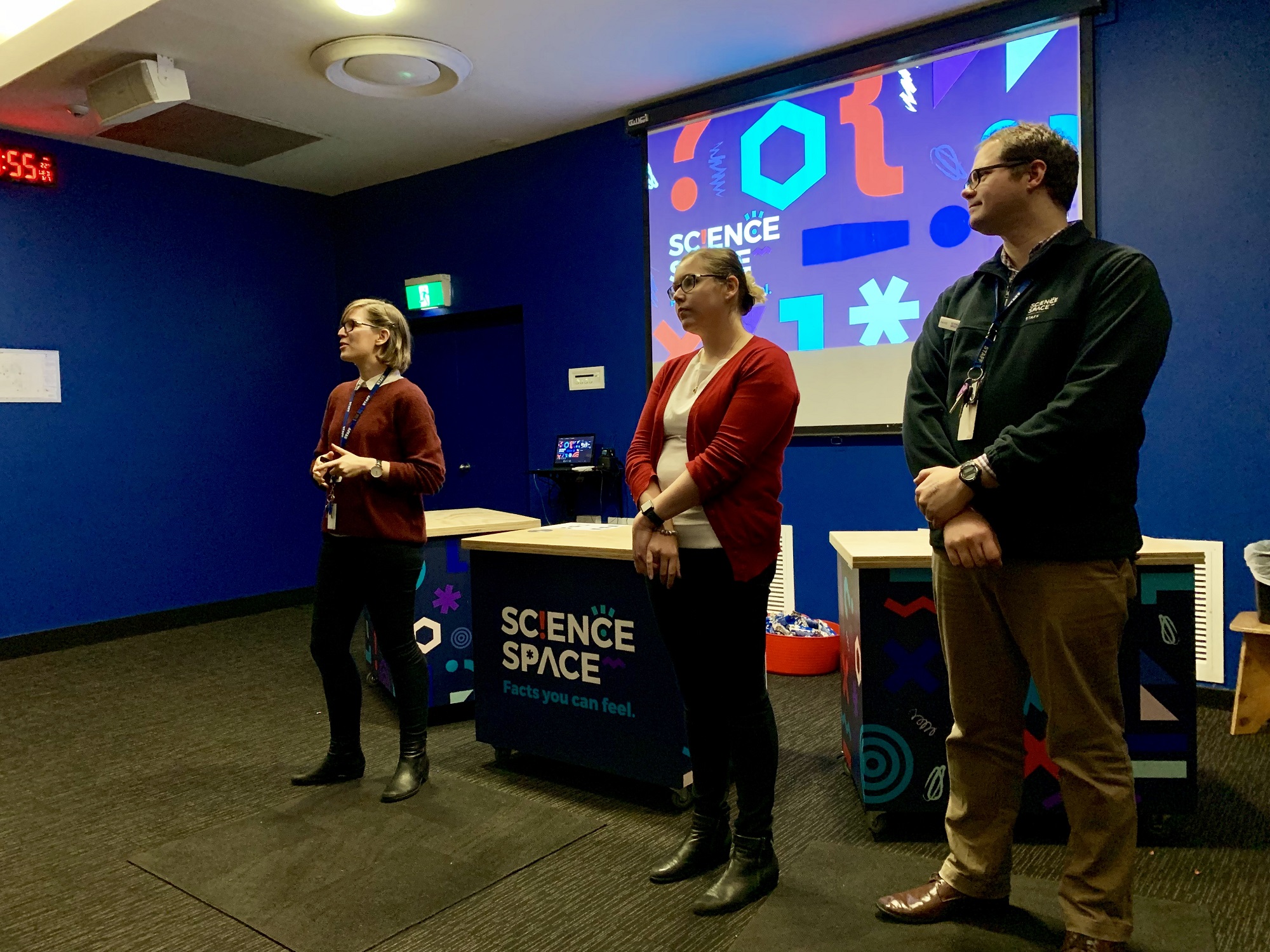 What followed at the Science Space was the ACES Film Festival – a first of its kind – which featured some fantastic videos from all who entered the competition. The University of Wollongong's (UOW) Charbel Tawk took out first place for his video on soft robots, whilst Dr Holly Warren and David Shepherd, also from UOW, were runners up. Gabriel Comeron and Ghulam Murtaza Panhawr from Deakin University came in at third and Monash University's Thomas Blesch and Shuo Dong were highly commended for their video.
The winners were announced at the Full Centre Meeting dinner at Lagoon Seafood Restaurant, bringing day one to a close.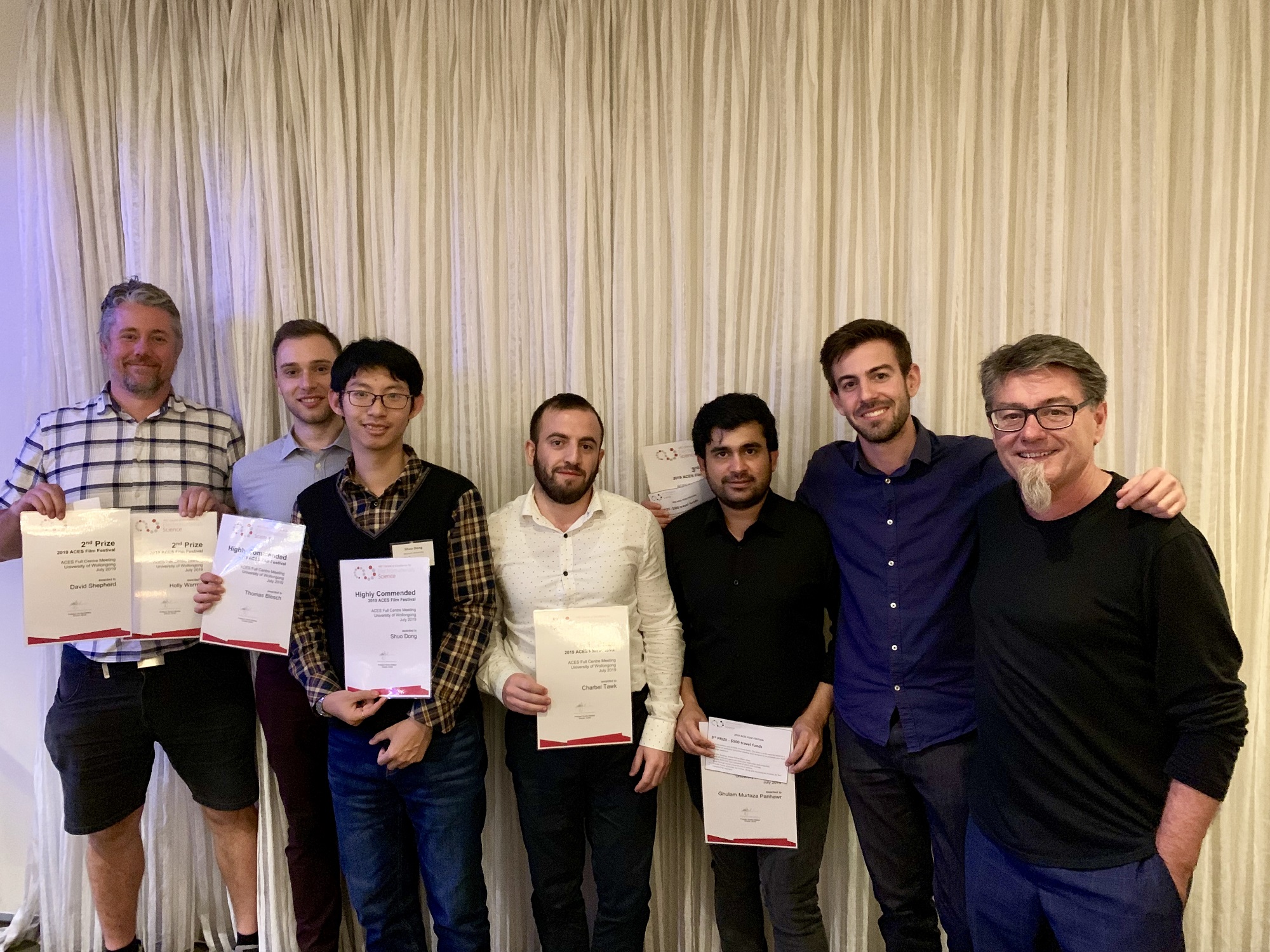 Day 2
Day two began with an Action Research Session, featuring a talk from APR Intern's Mark Ovens on their internship opportunities and then a networking workshop ran by UOW's PODS Katrina Robinson. The second lot of Research Bursters came thereafter, with more research presented in a timely fashion to the audience.
After morning tea was the meeting's fourth and final session. Johnny Mang from Med Tech first gave a talk on startups before joining the panel for a Q&A on translating research, which also featured ACES Associate Director Pro Maria Forsyth, Cameron Ferris from Inventia Life Science and ACES collaborator Dr Pia Winberg from Venus Shell Systems. The discussion was facilitated by the Translational Research Initiative for Cell Engineering and Printing's (TRICEP) Tillmann Boehme and saw some fascinating questions and responses.
The last of the awards were then given out for the best research posters, selected by way of people's choice, which again saw Charbel Tawk take out first place. UOW's Joshua Brooks and Hao Zhou were the other recipients, with Joshua coming second and Hao third.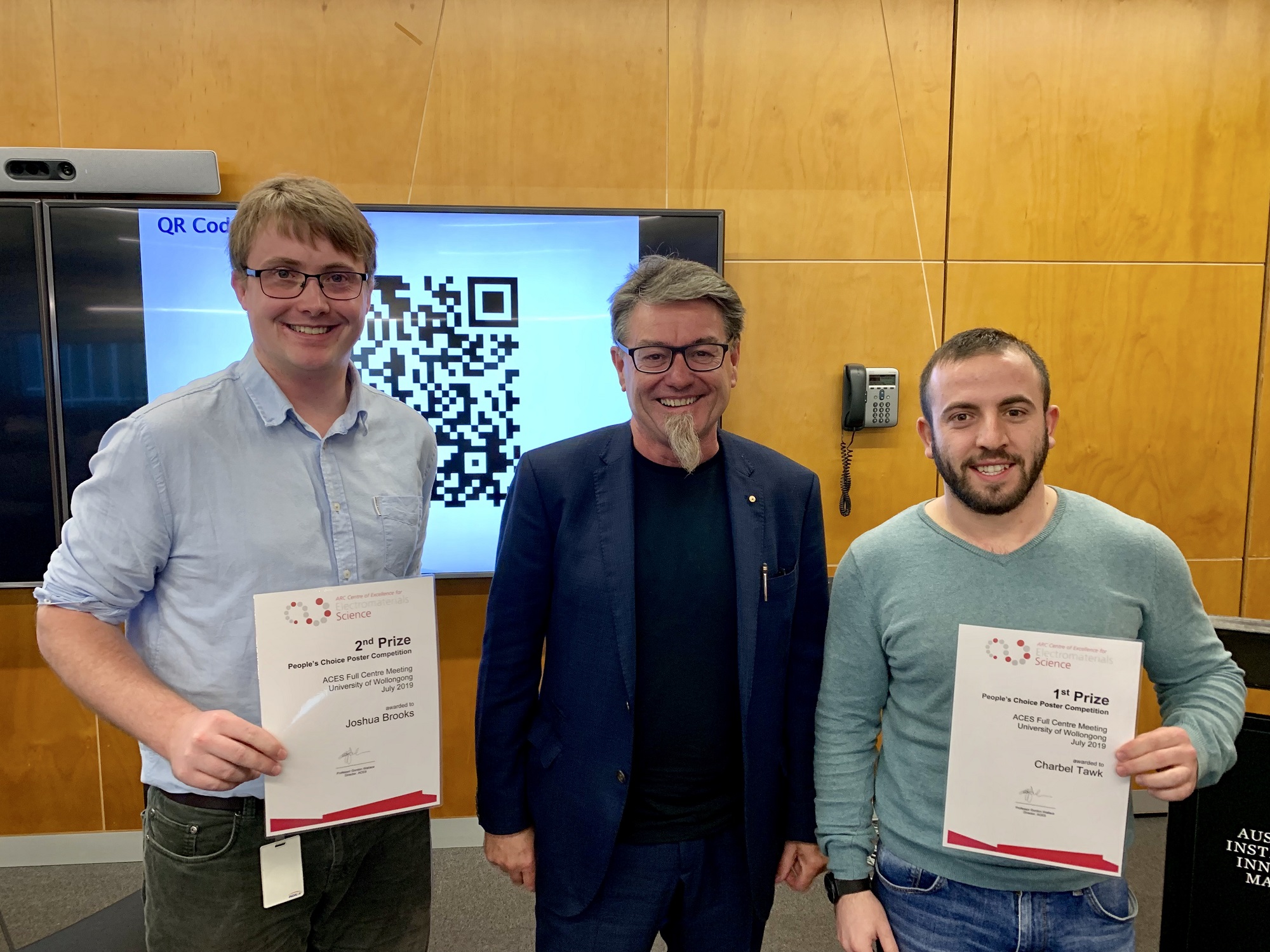 To wrap up the meeting, Prof Forsyth gave her closing remarks, echoing the words of Prof Wallace from day one, stressing the importance of the work and research being done within ACES – encouraging everyone to continue to strive for the very best. The meeting was then capped off with ice-cream for everyone to enjoy and to celebrate what was two stimulating days.
Until next time…
Who we collaborate with