Lilith Caballero Aguilar awarded Research Endowment Fund Grant
ACES Swinburne University of Technology PhD candidate Lilith Caballero Aguilar was recently awarded a 2018 Research Endowment Fund (REF) Grant late last year for her project, 'Fabrication of a chondrogenic hydrogel for in situ 3D bioprinting'.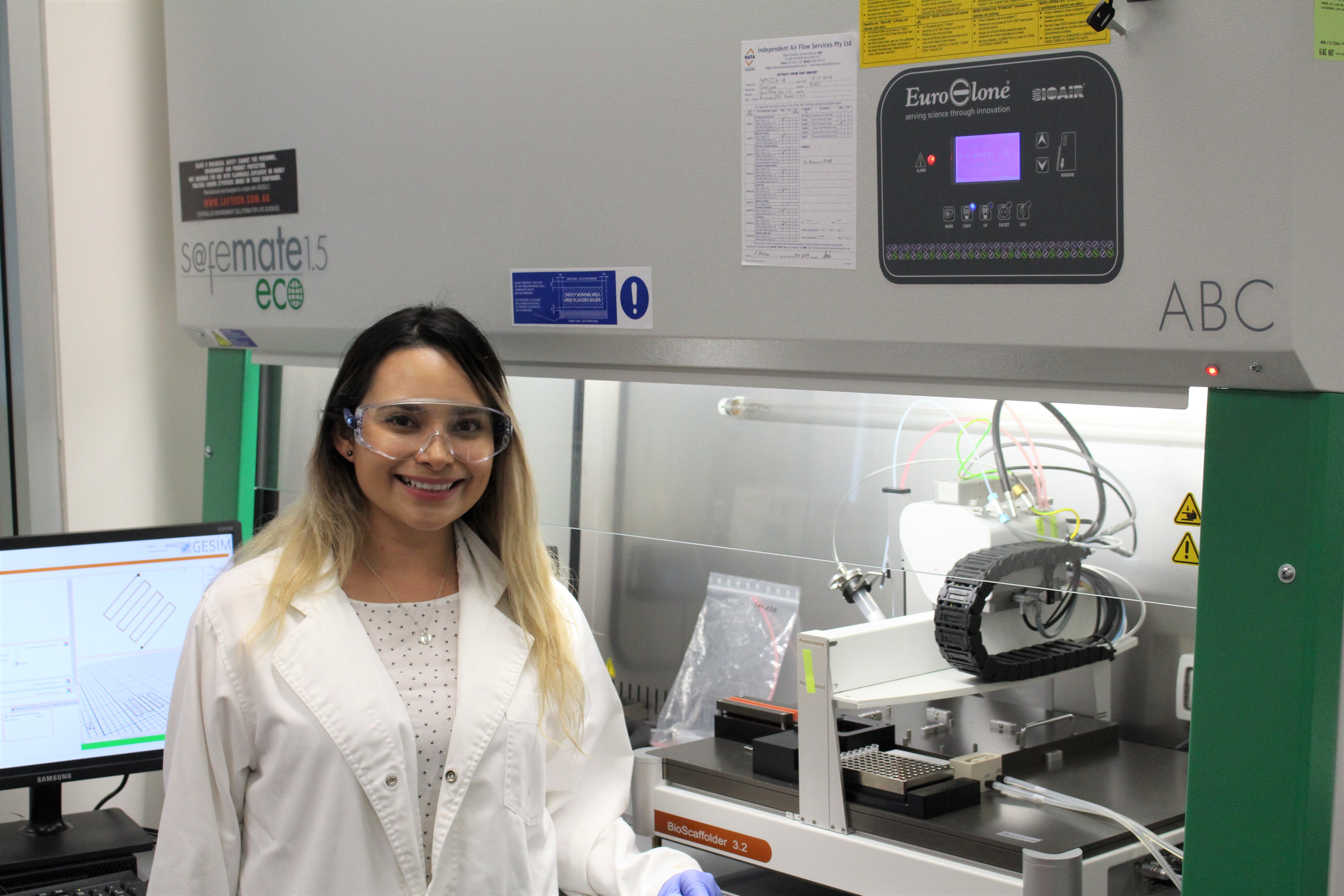 Lilith, who is based at St Vincent's Hospital Melbourne's BioFab3D facility and works on developing effective drug delivery systems, will receive $20,000 in funding as part of the award to further her research.
The Research Endowment Fund is an annual award to recognise and support research activity of high quality across St Vincent's Hospital Melbourne campuses.
You can read more about Lilith's work in our recent interview with her here.
Who we collaborate with