ElevenStore: sodium for greener, safer battery storage
Next-generation ACES researchers from Deakin University are accelerating the transition from fuel-powered to electric scooters in South East Asia.
The ElevenStore (based on sodium's atomic number) team is utilising research conducted in ACES labs to develop 'green' battery storage technology that uses sodium batteries for cleaner, safer, cheaper battery powered transportation such as buses, scooters, electric bikes and auto-rickshaws for use in South East Asia.
ACES PhD Candidate Karolina Biernacka and ACES Early Career Research Fellow Dr Faezeh Makhlooghi Azad, along with StorEnergy Early Career Research Fellow Dr Jenny Sun and BatTRI-Hub Research Engineer Vahideh Ghanooni lead the ElevenStore initiative, in a clear demonstration of the significance of ACES' development of world-class graduates and the Centre's strong collaborative network. The group was encouraged by ACES Associate Director Prof Maria Forsyth to take on the opportunity and build the skills and contacts required to achieve translation in groundbreaking research.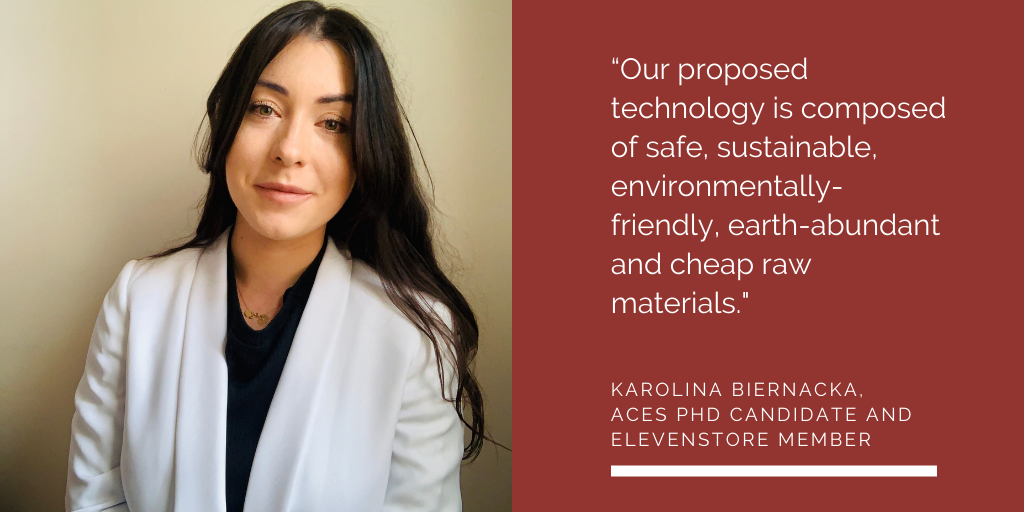 Current battery storage technology relies on the mining of global reserves of lithium and cobalt, which are becoming incredibly rare and expensive. In addition, current battery technologies have safety issues, particularly at elevated temperatures. Sodium batteries offer a more sustainable battery option, due to their use of abundant and safe sodium materials, and production can take place on existing lithium ion manufacturing lines.
The ElevenStore sodium battery technology based on ACES research offers a smaller environmental footprint due to the elimination of cobalt in the cathode material, and the replacement of copper with aluminium, which improves both cost and weight. This lightweight, cheap battery offers the opportunity to significantly reduce CO2 emissions in Indonesia, which has the third-largest scooter market in the world.
This focus on clean, cheap, affordable transportation has seen the ElevenStore team gain significant attention, with the team taking out the state, national and South East Asian ClimateLaunchpad finals to qualify for the Global Final in 2020. The team's success helped them gain a position in the Climate-KIC Climate Launchpad Accelerator, which will help them turn their idea into a reality. Climate-KIC Australia's ClimateLaunchpad program is the world's biggest cleantech and green business ideas competition, designed to help aspiring entrepreneurs to grow their cleantech ideas into global businesses.
The ElevenStore group has spoken with a number of Indonesian businesses interested in this breakthrough technology, in line with the Indonesian Government's goal of replacing 20 percent of its current energy sources with renewable energy by 2025. The team is now completing further research and development as they work towards commercialising the technology.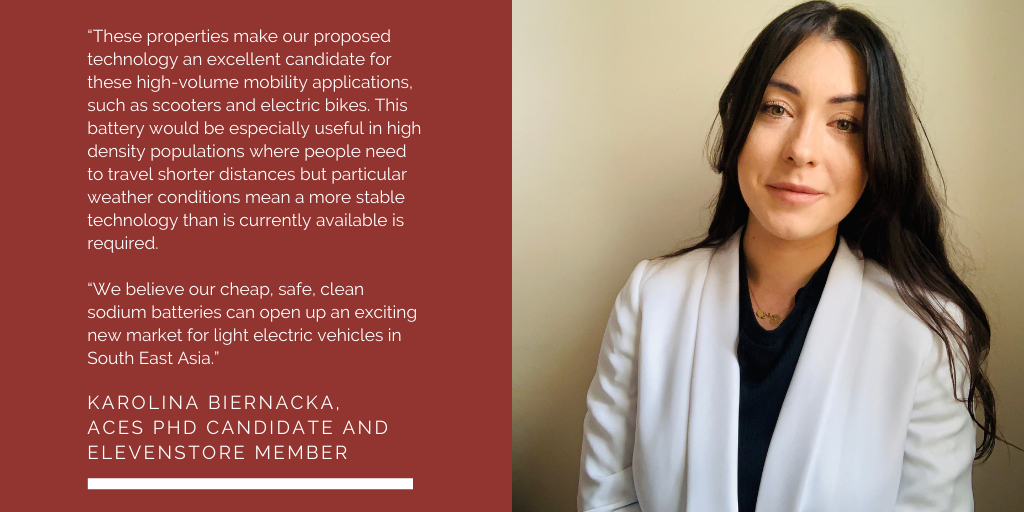 Who we collaborate with