Dr Cristina Pozo-Gonzalo on IWD 2021: Choose to challenge your expectations
In this guest blog, ACES Research Fellow Dr Cristina Pozo-Gonzalo from our Deakin University node shares some thoughts on International Women's Day 2021.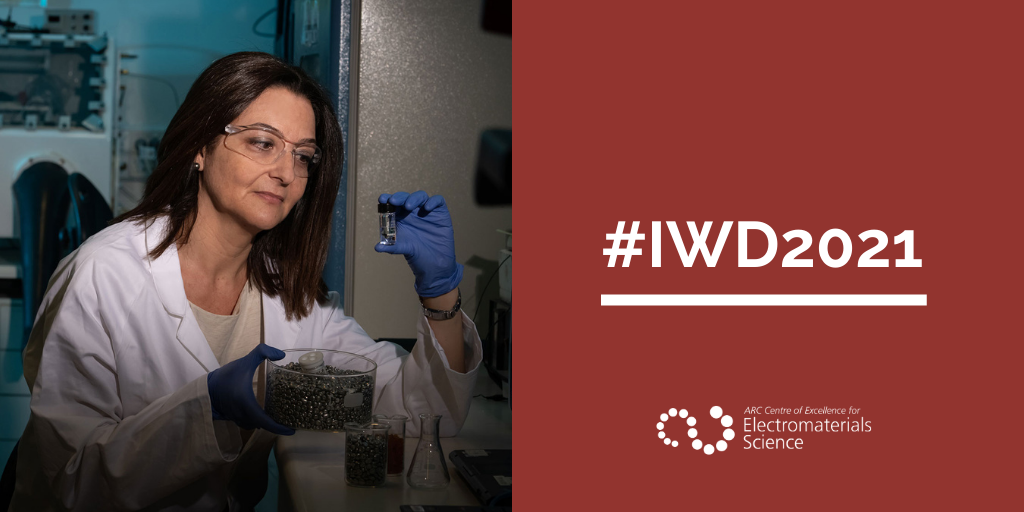 Cultural, societal and gender expectations are taught throughout school and even at high school, most of the time in an unconscious manner. Those expectations do not discriminate. For instance, by showing the achievements accomplished only by men in a science class, in our mind we are already picturing that we are not worthy of such a career, and we do not contemplate that topic as an option for our future. On the other hand, we are taught that there are career choices more suitable for one gender than the other one, when gender should not be a factor. As a result, as a society, we are missing out on big brains, ideas and different perspectives.
I guess that as a woman in STEM we normally need to challenge the society expectations to become a scientist. Fortunately, for the next generations, we are noticing such bias and making changes, however, at a slow pace. In my personal experience, I have always been lucky to overcome the unconscious bias with a supporting family and friends' environment that allow me to persevere and achieve my dreams, wherever it drove me. That led to another challenge which involved leaving my family and country to progress in my career and to expand my knowledge in science.
I chose to challenge my own expectations that could have limited my horizon and made me stay in the same place, which is always more comfortable. Instead, I decided to move cities and countries a few times during my life, and as a result I have become more resilient and grown as a person and as a scientist. Probably, this is one of the biggest drawbacks in everybody's life; to be able to fight our own prejudices and demonstrate what we are really capable of achieving.
Choose to challenge your expectations and follow your passion beyond what you would have predicted.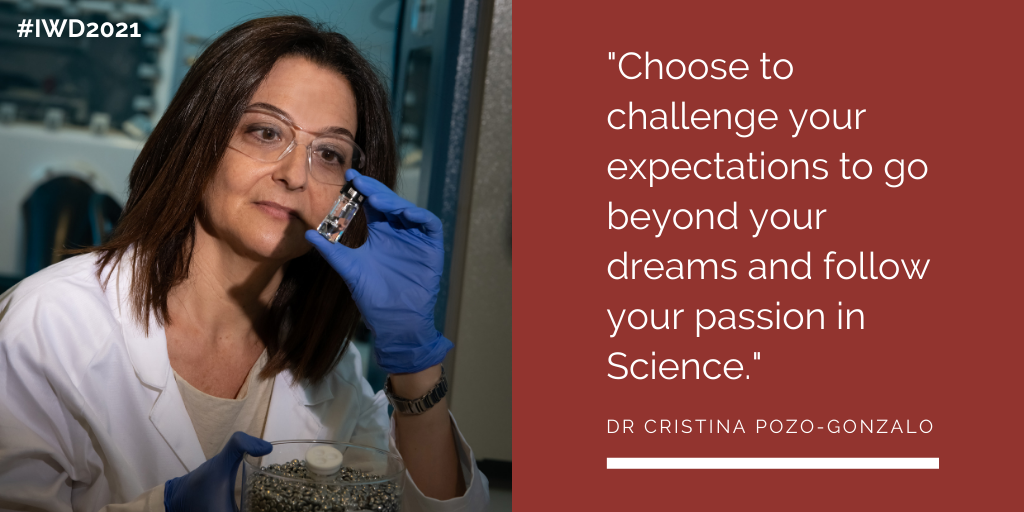 For more International Women's Day coverage, be sure to follow us on Twitter, Instagram, Facebook and LinkedIn.
You can also listen to Dr Pozo-Gonzalo on The ACES Podcast here.
Who we collaborate with