The ACES Podcast Episode 7: Dr Cristina Pozo-Gonzalo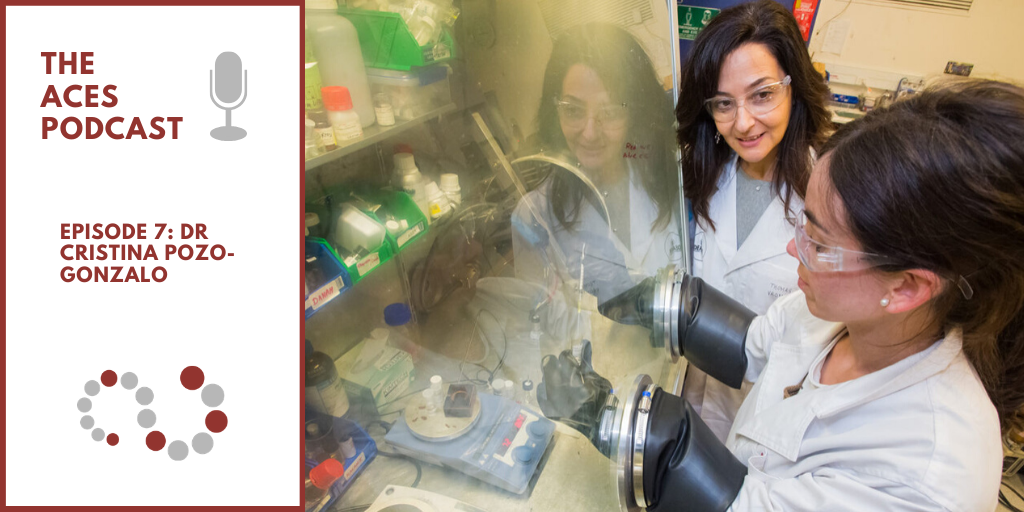 In this episode of The ACES Podcast, Samuel Findlay chats with ACES Research Fellow Dr Cristina Pozo-Gonzalo about her background, moving from Spain to Manchester and then eventually Australia, her career in research and much more.
Dr Pozo-Gonzaloand is based at our Deakin University node with a research focus on metal-air batteries, conducting polymers and energy storage to name a few.
Be sure to subscribe to The ACES Podcast on Spotify, Apple Podcasts, Google Podcasts or wherever else you listen to your podcasts.
Who we collaborate with