The ACES Podcast Episode 11: Prof Fiona Wood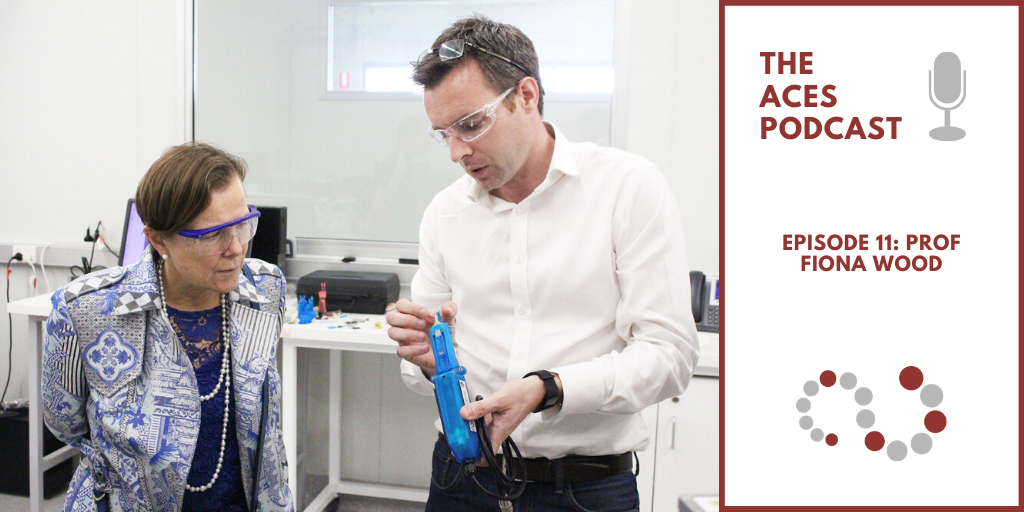 In this episode of The ACES Podcast, Samuel Findlay chats with clinical professor, world-renowned burns surgeon and 2005 Australian of the Year, Prof Fiona Wood. Throughout the conversation, we hear about her career in medicine and plastic surgery, pioneering the 'spray-on skin' technique, treating Bali bombing survivors in 2002, future collaborations and much more.
Prof Wood is also a consultant plastic surgeon at the Fiona Stanley Hospital and Perth Children's Hospital and is the co-founder of the Fiona Wood Foundation (formerly The McComb Foundation).
More recently, Prof Wood, in conjunction with the ACES team based at the University of Wollongong, researchers from Curtin University and industry partner Inventia Life Science, received the funding in the latest round of grants from the Federal Government's Medical Research Future Fund (MRFF). Read the full story here.
Be sure to subscribe to The ACES Podcast on Spotify, Apple Podcasts, Google Podcasts or wherever else you listen to your podcasts.
Who we collaborate with