World-renowned burns specialist Prof Fiona Wood visits ACES
A world-leading burns specialist, one of the countries most esteemed surgeons and an Australia of the Year – Prof Fiona Wood is certainly accomplished in her field. That's not to mention the development of the 'spray-on-skin' technique and her outstanding efforts in treating victims of the Bali bombings in 2002.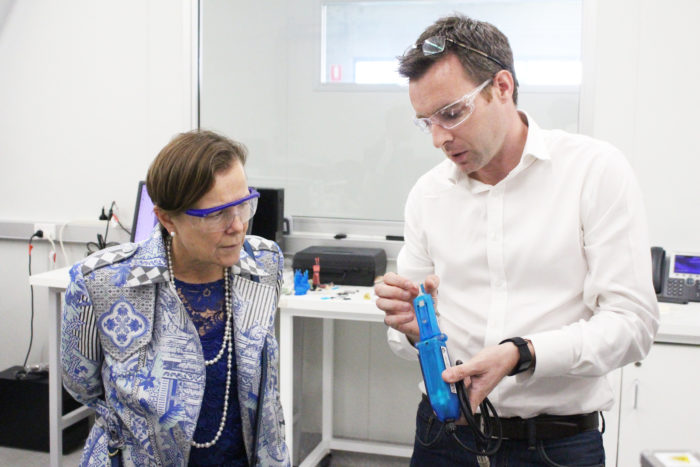 With an abundance of knowledge in her area and a passion for treating burns, trauma and scar reconstruction, Prof Wood visited ACES on Monday to deliver an address to the public titled, 'Tissue Regeneration, Tissue Delivery and Tissue Integration Challenges of the Future.'
Prior to her address, Prof Wood was given a tour of the facilities at ACES headquarters and the Translational Research Initiative for Cell Engineering and Printing (TRICEP) – as well as headlining the research workshop, '3D Bioprinting for Wound Healing and Artificial Skin'.
Prof Wood's visit also provided the opportunity for researchers from various disciplines to share ideas and develop future possibilities for collaboration using bioprinting and bioinks for wound healing.
"Burns medicine is a highly complex field, and there is always room to improve our approach as our understanding is continually evolving. Our time with Professor Wallace and his team will be invaluable as it will expose us to new knowledge in biomaterials, bioinks and fabricating delivery systems for wound healing and artificial skin," Prof Wood said on arriving for her visit of ACES.
Director of ACES Prof Gordon Wallace was thrilled to host Prof Wood and to have the opportunity to both showcase the research being done at ACES and to bring together their research strengths.
"Fiona and I are both passionate about collaborating across disciplines, as it allows us to combine a range of critical research strengths, ensuring we have the full picture when we translate our research to improve clinical outcomes," Prof Wallace said.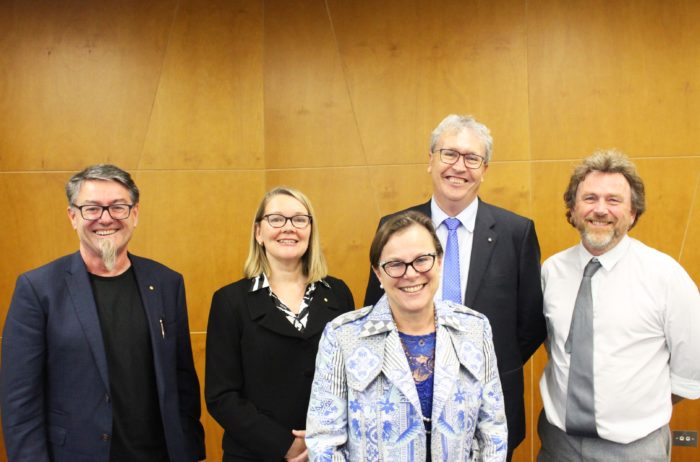 Who we collaborate with