The ACES Podcast Episode 6: A/Prof Payal Mukherjee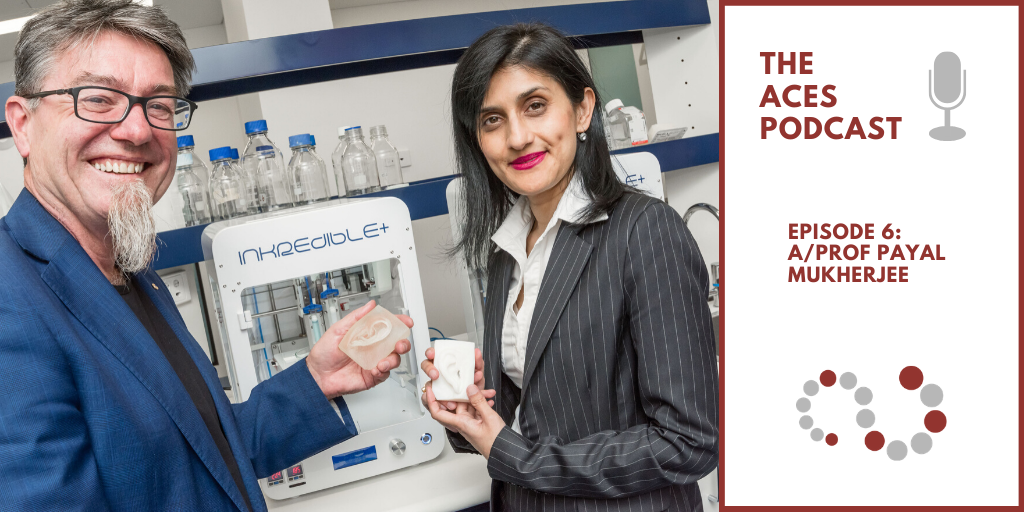 In this episode of The ACES Podcast, Samuel Findlay chats ACES collaborator and Ear, Nose and Throat (ENT) surgeon, A/Prof Payal Mukherjee. Throughout the conversation, we hear about her career path and background, being introduced to 3D printing, working with ACES and much more.
Payal is also a Clinical A/Prof at the University of Sydney, RPA Institute of Academic Surgery and is the founder of ENT, Hearing and Balance Centre.
Be sure to subscribe to The ACES Podcast on Spotify, Apple Podcasts, Google Podcasts or wherever else you listen to your podcasts.
Who we collaborate with