Jiahao Zhang and Ruijie Qiu visit from Shaanxi University
Visitors at the ARC Centre of Excellence for Electromaterials Science (ACES) are a frequent occurrence, with those coming from all around the world to further their research, whether it be as a student from another university or researcher looking to collaborate.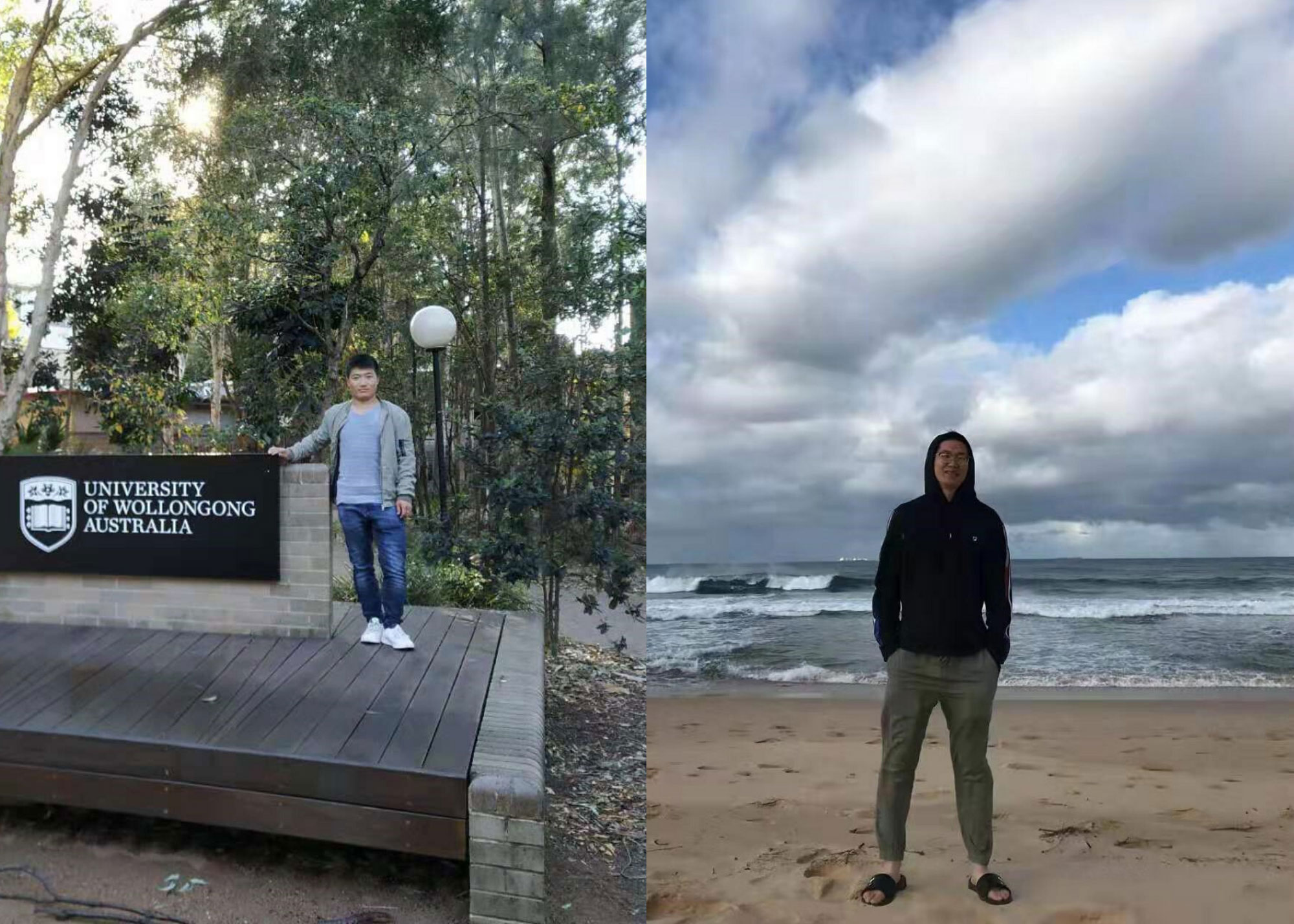 Two recent visitors to ACES headquarters at the Intelligent Polymer Research Institute (IPRI) at the University of Wollongong (UOW) were Jiahao Zhang and Ruijie Qiu, master's students from the College of Chemistry and Chemical Engineering at Shaanxi University of Science and Technology in China.
Supervised by ACES and UOW Research Fellow A/Prof Caiyun Wang, Jiahao and Ruijie joined IPRI for three months to work on the synthesis and characterisation of nanoparticles for applications as functional coating for leather.
Jiahao's project explored the photothermal properties of Prussian blue nanoparticle polymers for improved self-healing (e.g. scratch resistant) properties as part of the leather finishing process.
"During my visit-study to IPRI, I gained a deeper and broader understanding of scientific research," said Jiahao.
Ruijie focused on casein-based nano-composite, utilising the antibacterial properties of metal-organic frameworks (MOFs) for breathable antibacterial leather finishes.
"I was impressed by the safety management system, especially for purchasing chemicals and lab safety training," said Ruijie.
UOW Research Fellow A/Prof Caiyun Wang said Jiahao and Ruijie's visit highlighted the importance of collaboration.
"Jiahao and Ruijie experienced both a different culture and research environment, which has no doubt helped broaden their vision for research and are will be beneficial for their career going forward," said A/Prof Wang.
"I was very impressed by their hard work and focus during their three month visit. It was great to see how involved they were in the labs and how they appreciated being here in Wollongong."
Jiahao and Ruijie are now back in China and have resumed study at Shaanxi University. We wish them all the best in their future endeavours.
If you are interested in future study at ACES, find more information here.
Who we collaborate with