Abdul Moqeet Hai named a UOW Global Travel Scholarship Video Challenge winner
University of Wollongong (UOW) and ACES Affiliate PhD candidate Abdul Moqeet Hai has been named as a winner for the Global Challenges 2019 Travel Scholarship Challenge for his video, 'Silk Based Electrowritten Scaffolds for Tissue Engineering'.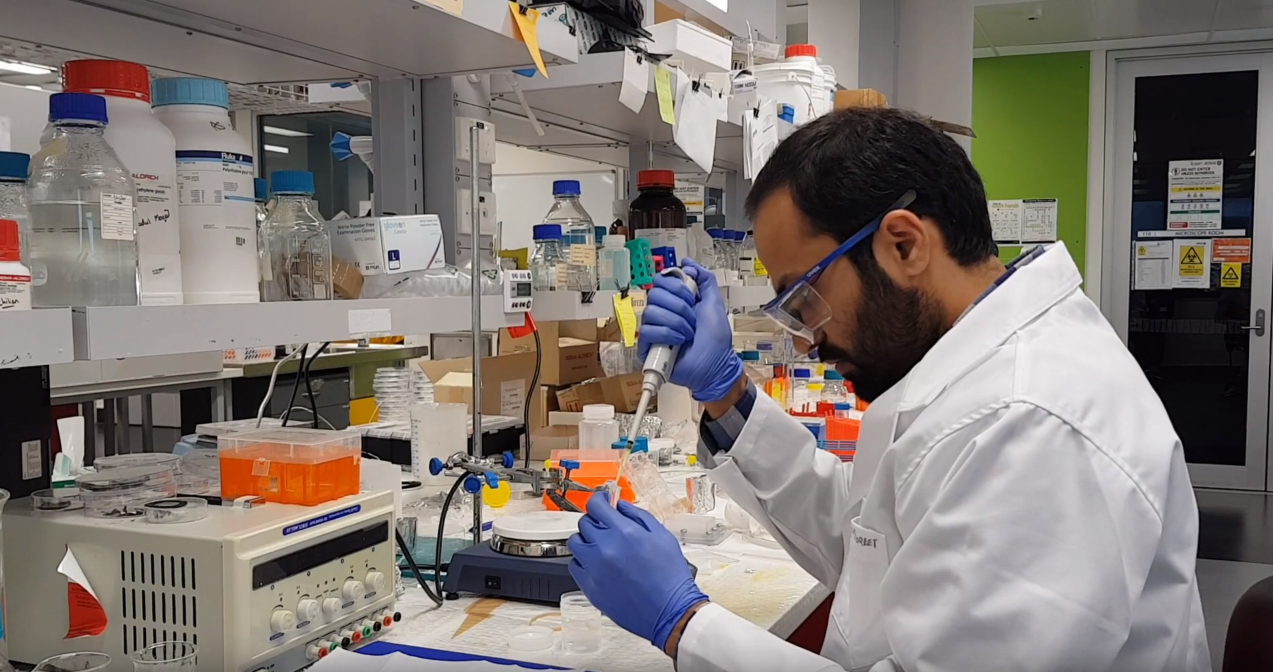 The Scholarship Challenge, now in its sixth year of running, encourages UOW students studying research degrees to create a two-minute video on their project, whilst explaining how it relates to one of the global challenge areas that include Living Well Longer, Making Future Industries and Sustaining Coastal and Marine Zones.
Abdul, who is researching the fabrication of silk-based structures for corneal applications for his PhD, addressed the challenges of Living Well Longer and Making Future Industries in his video.
The scholarship grants each winner $2000 to support travel in 2020 to a destination of their choice to help further research.
This is the second year in a row that an ACES student has been awarded a Global Challenges Scholarship, with Charbel Tawk amongst last year's winners.
You can watch Abdul's winning video below. Congratulations, Abdul.
Who we collaborate with