Prof Gordon Wallace: Join us for our next ACES Virtual Lab Tour
Do you want to get an inside look at next-generation materials research and see what happens within our labs at ACES in the 'Gong?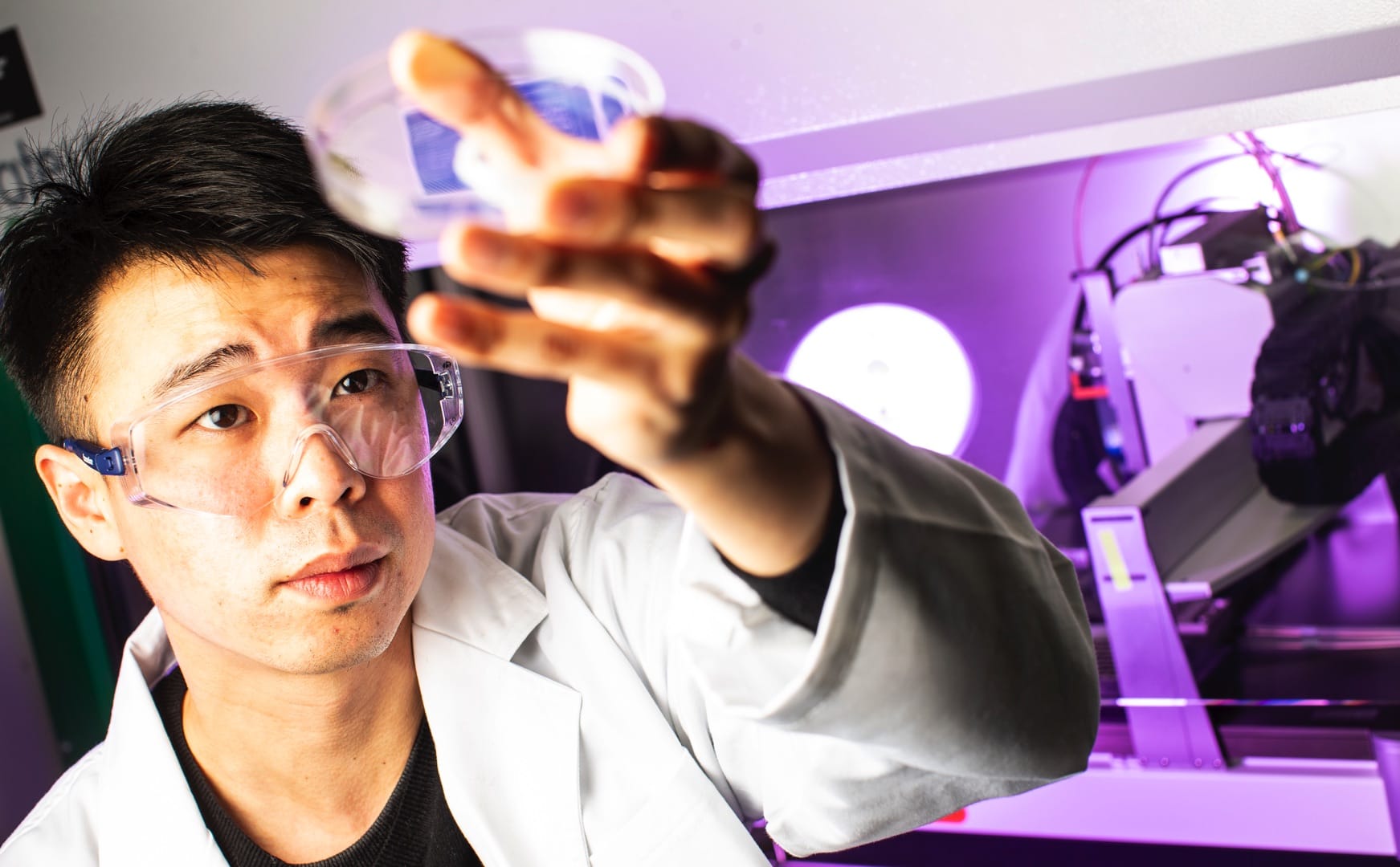 Well, next month you can…
Join us on Tuesday 10 December at 4pm from the comfort of your own home as we host the second ever ACES HQ Virtual Lab Tour.
As part of the tour, you will get an insight into our team's fundamental work including the discovery and development of new materials for use in the energy and biomedical sectors. I will walk you through our headquarters at both ACES and the Translational Research Initiative for Cell Engineering and Printing (TRICEP), exploring the development of graphene, bioinks and the integration of living cells delivered using customised bioprinters to address specific medical challenges.
Throughout the tour, you will hear from our expert researchers at each stop, allowing for any questions along the way and after the tour.
The Virtual Lab Tour is a great chance to experience the ground-breaking research at ACES, giving an insight into what you could be a part of and the many research opportunities we have on offer, including our free online course, our graduate certificate and our masters and PhD opportunities.
Or maybe you are just curious to see what we do?
Register now for the Virtual Lab Tour via Eventbrite.
You can also join our Massive Open Online Course (MOOC) on bioprinting for free, launching again on 6 January 2020.
This course is designed for a general audience. No previous knowledge of 3D printing or biomedicine is required. Discover the recent developments regarding how biomaterials and 3D printing are colliding to create bioprinted body parts. The MOOC will give you a taste of what is available in our more formal postgraduate courses, including the Graduate Certificate and Masters.
Enrol in our Bioprinting MOOC here – and find more information on all of our study options on our ACES website.
This article was originally posted on LinkedIn by Prof Gordon Wallace
Who we collaborate with