Prof Junji Fukuda visits ACES to further latest collaboration
ACES collaborator Prof Junji Fukuda from the Fukuda Lab at Yokohama National University (YNU) in Japan was back in Australia at our headquarters this week, working with ACES Director Prof Wallace to continue to strengthen the relationship between ACES and YNU.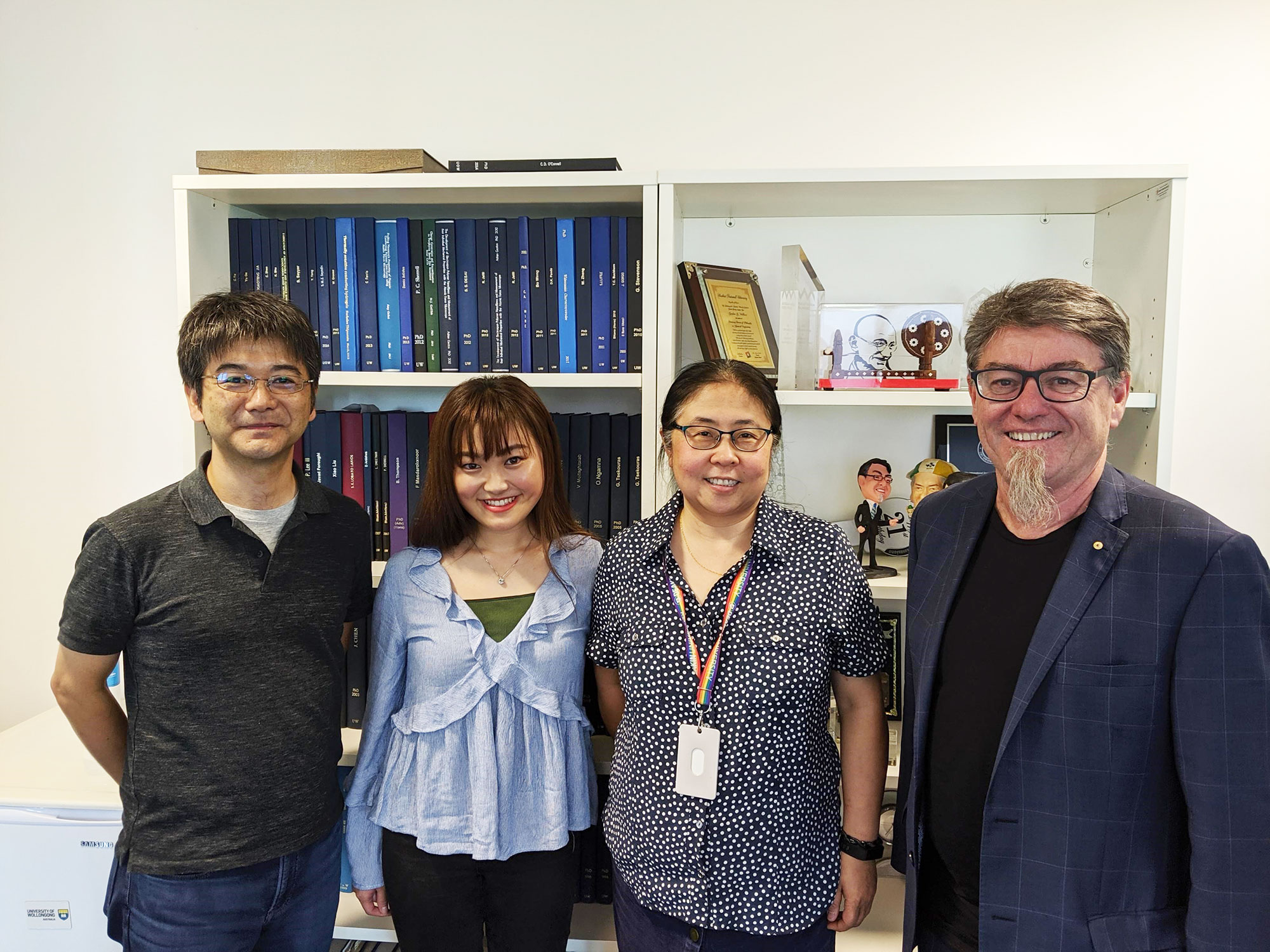 Further collaborations were sparked by the visit, building on existing projects involving the use of electrical stimulation to enhance hair growth. The research between ACES and YNU will now focus on studies into electrochemical cell detachment from surfaces.
YNU undergraduate student Ellen Sugiyama, who assists Prof Fukuda at the Fukuda Lab, joined for the trip and will return to ACES next year to further work on the project for six months.
"Our experience here was wonderful. There are great people here, cutting-edge 3D printers and fantastic work is being done. Ellen cannot wait to further our research here," said Prof Fukuda.
"Our collaboration will contribute to better understand cell adhesion and electrochemical detachment, leading to a new biofabrication approach."
The Fukuda Lab is currently hosting Dr Binbin Zhang, an ACES graduate and Associate Research Fellow, now working on tissue engineering and regenerative medicine as a JSPS Postdoctoral Research Fellow.
"Building effective global collaborations consumes time and energy and requires patience. We are grateful to Prof Fukuda and his team for the investment in our research partnership," said ACES Director Prof Gordon Wallace.
Read about Prof Fukuda's previous visit to ACES last year here.
Who we collaborate with