ACES researchers discover new technique for electrospinning
ACES researchers have developed a new technique in the field of electrospinning, led by ACES PhD student Alex Nagle.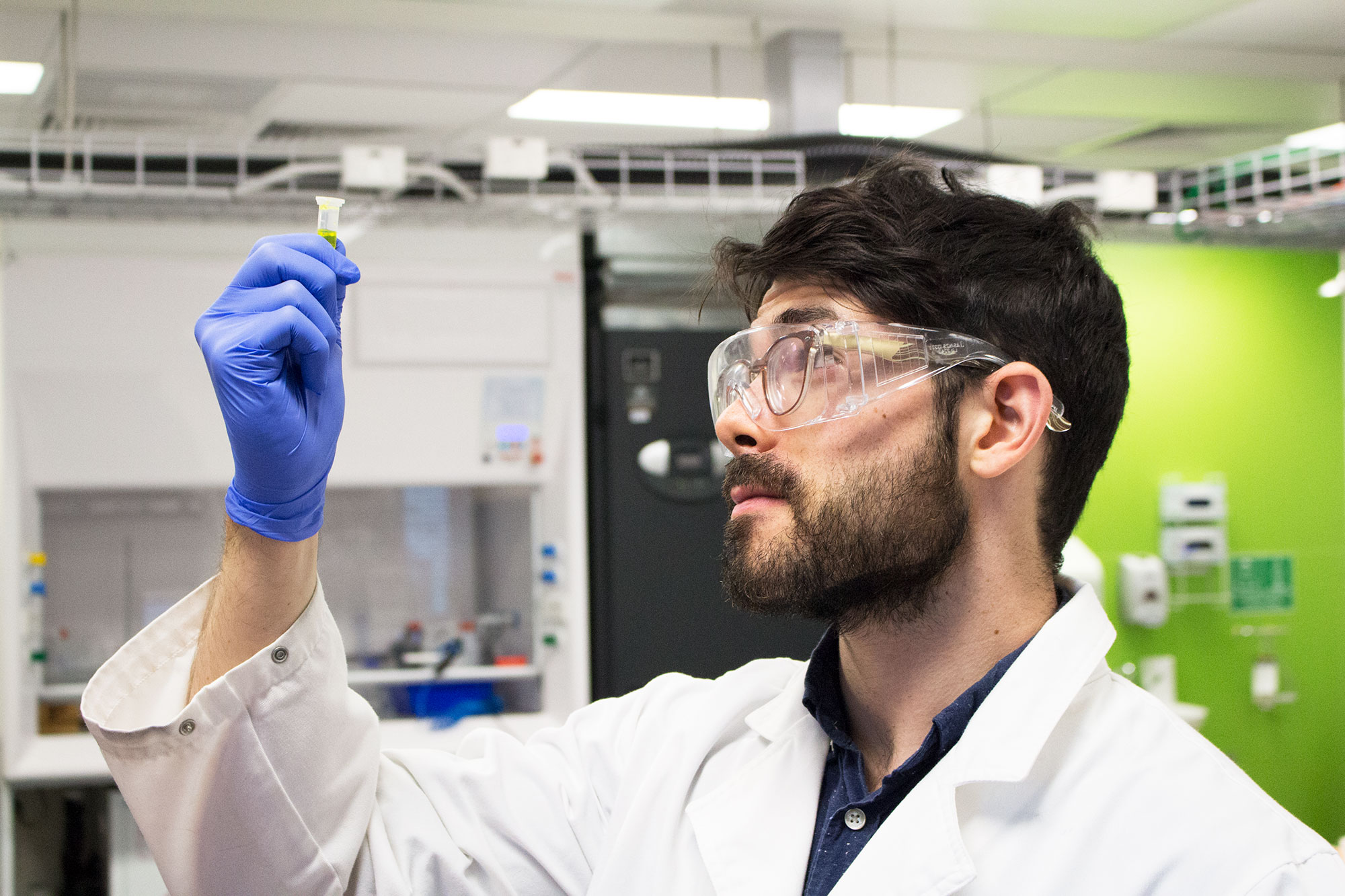 Alex, who recently submitted his thesis, was behind the new discovery and has since shared his findings in a paper that was recently accepted for publication in IOP Nanotechnology.
Titled 'Patterning and Process Parameter Effects in 3D Suspension Near-Field Electrospinning of Nanoarrays', the article covers how we can create new kinds of nanofibrous structures using a Suspension Near-Field Electrospinning technique developed here at ACES headquarters in Wollongong.
Co-authors for the paper included Dr Cormac Fay, ACES Director Prof Gordon Wallace and ACES Chief Investigators Prof Michael Higgins and Prof Xungai Wang as well as ACES Engineer Prof Zhigang Xie from our ACES Deakin node.
"The paper describes the ways in which we can vary inputs to control fibre diameter, direction and mesh density," said Alex.
"Further we devised several new complex 3D structures of nanofibres in 3D free space using newly tested patterns. This has implications for future research – now we can replicate the 3D nanofibrous proteins of certain brain tissues."
The research follows up on what was first discussed in the article, 'A direct 3D suspension near-field electrospinning technique for the fabrication of polymer nanoarrays', also published in IOP Nanotechnology earlier this year.
"This work has made a major advance in translating additive nanofabrication from 2D to 3D," said Prof Wang.
"The nanofabrication system developed by the ACES team will allow us and others to explore 3D fibrous constructs for a range of applications."
Future work will investigate the effects of these structures in tissue engineering applications.
Access the paper here.
You can also read our PhD Interview with Alex here.
Who we collaborate with