PhD Interview: Alex Nagle
After experiencing Wollongong as an exchange student during his Bachelor degree at Trinity College in his hometown of Dublin, Alex Nagle would eventually return and join ACES and the University of Wollongong (UOW) for a project on 3D suspended biocomposite nanofibres for neural stem cell tissue engineering.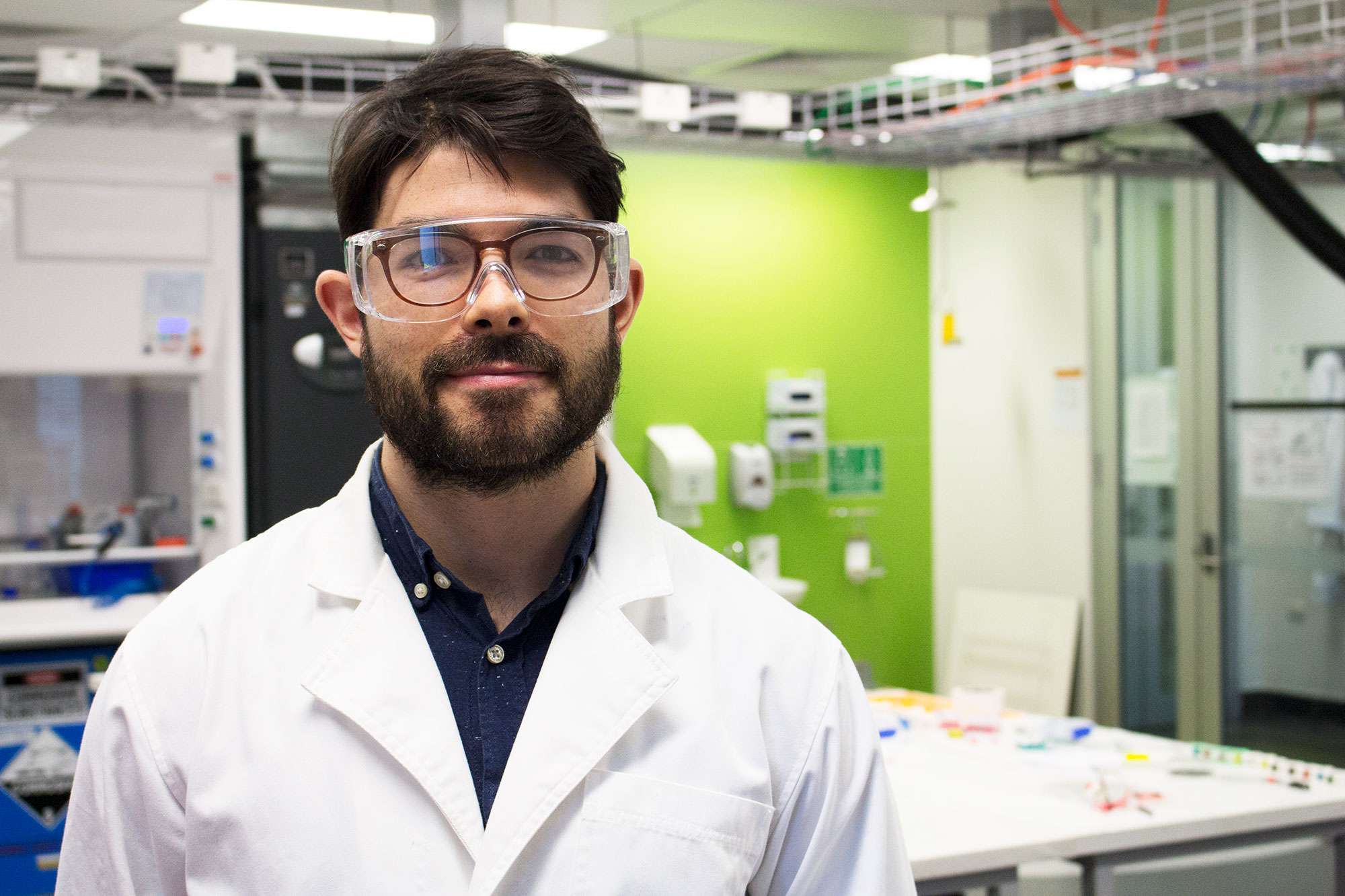 Now on the verge of submitting his thesis, we sat down with Alex to chat about his PhD, the move over from Ireland, what his work has actually involved and more.
What is your area of research for your PhD and who have you been working under?
My PhD has focused on developing fabrication tools and techniques which suspend nanofibres in webs between electrodes. These web structures are similar to the internal structure of protein in animal tissue. The aim is to direct cells towards natural development by recreating this tissue structure. My supervisors are professors Michael Higgins and Gordon Wallace from ACES at UOW and Xungai Wang from ACES at Deakin University.  I have also worked consistently with Dr Cormac Fay at UOW.
You're originally from Ireland, so how has the transition to Australia been and how did this opportunity with ACES come about?
I had originally been an exchange student here for the final project of my Bachelor degree at Trinity College Dublin. I worked here for three months with Dr Paul Molino. That transition was difficult as I had very few domestic skills at the time. But I saw that ACES as an institute was very interesting and the culture supportive. With that in mind, I made an application to do a PhD with the endorsement of Dr Molino, and here I am today… about to finally submit a thesis!
What do you like most about living and studying in Wollongong?
The environment is very relaxed and there are plenty of opportunities for leisure and sport. The city isn't too crowded either – and it's often sunny, which is perfect for me.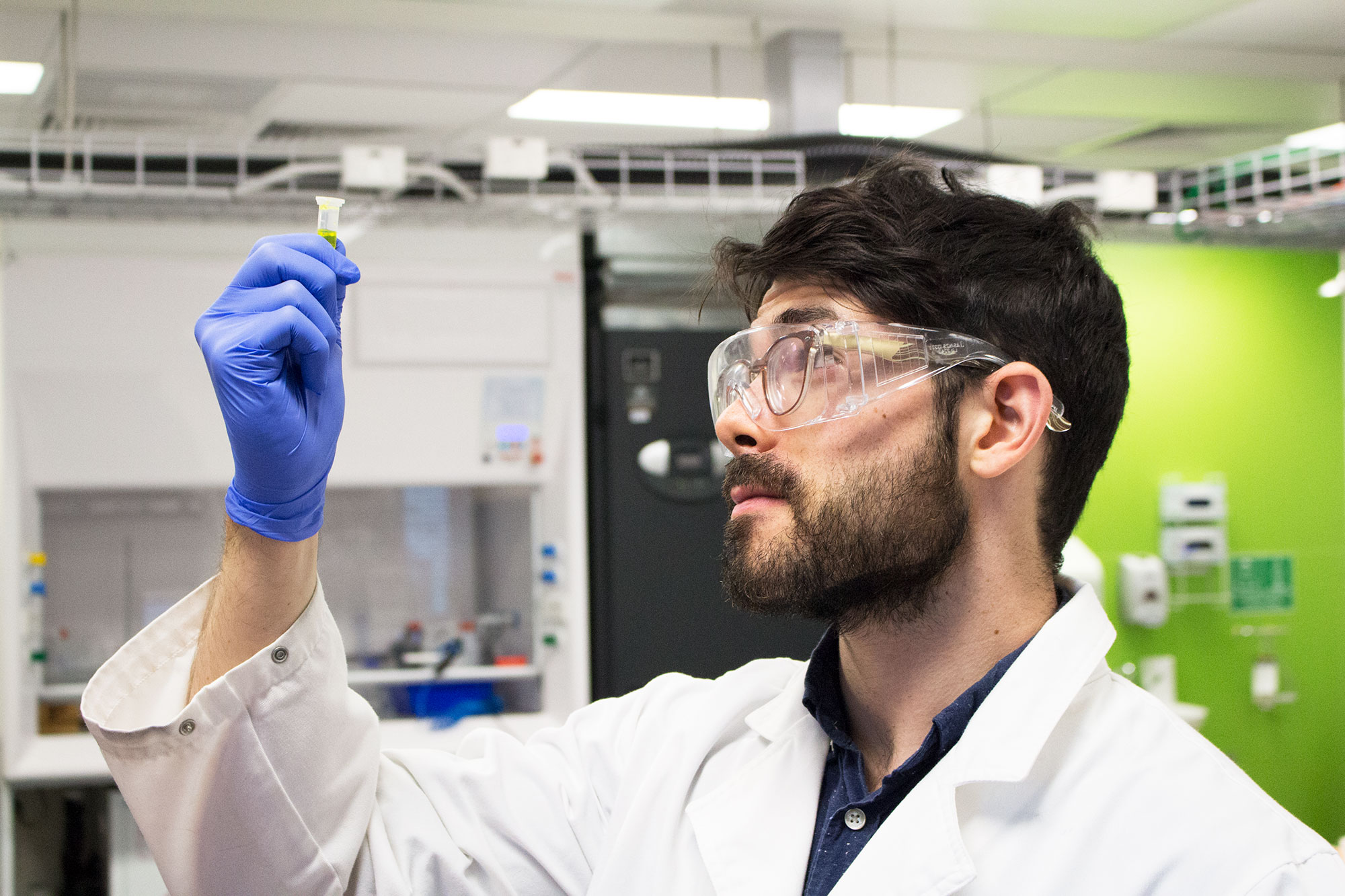 What does a usual day look like for you here?
In the morning and throughout the day, I'm mostly in the labs, working on such things as combining hydrogels and nanofibres, which involves a lot of electron microscopy and mechanical analysis. Before finishing my thesis, I would spend the evenings writing it – as well as articles for publication. Speaking of, I've recently had an article accepted for publication in IOP Nanotechnology.
During your time with ACES, you've also been on the communications committee. What did that involve?
Joining the communications group was motivated by my interest in media and scientific communication methods. It involved different routes to communication, such as three minute video thesis, writing a Wikipedia article and social media promotion. I really enjoyed being a part of it.
What do you hope ultimately comes out of your research?
I just want to improve as a scientist, mostly. To find my talents, as well as influence the field of electrospinning.
What's next for you after your submit your PhD? Do you plan on staying here in Australia?
My main aim is to seek a one year post doc or equivalent industry position either in Australia or Europe. So long as it involves interesting work and I get to develop my skills, I'll be happy.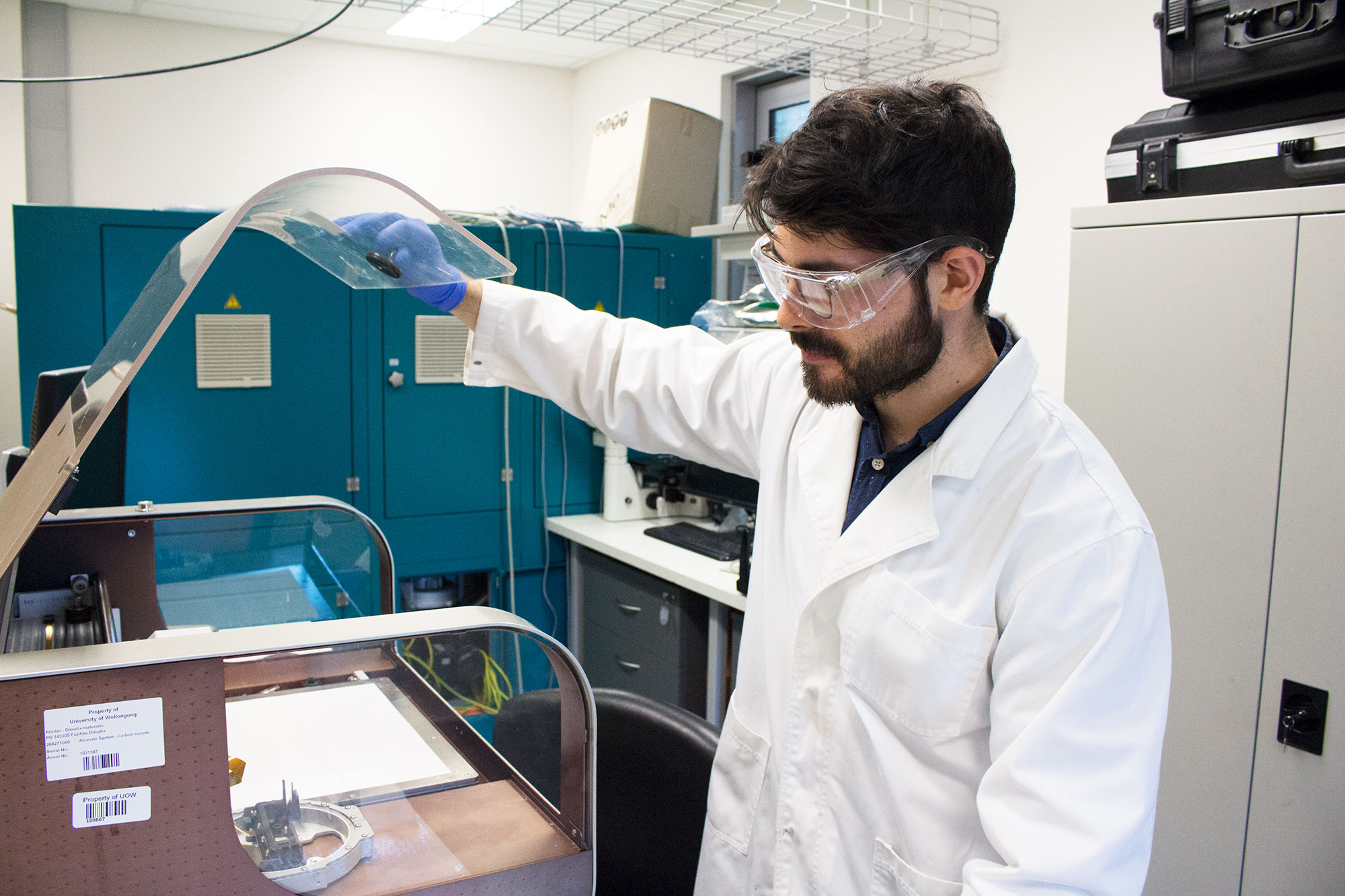 What's your favourite aspect of your work here?
I enjoy computer aided design, coding, image analysis and editing. ACES allows access to great instruments and facilities, and being part of a multidisciplinary group is invariably interesting.
If you weren't studying a PhD or interested in science, what could you see yourself doing?
I would be a starving artist. [Laughs]
Thanks for your time, Alex – and good luck submitting your thesis.
Who we collaborate with