Chunyan Qin receives the 2019 Bill Wheeler Award
Held during Science week on the same day as our IPRI Open Day last Thursday evening was the annual Bill Wheeler Symposium – a night that celebrates the life and bionics research of the late Bill Wheeler. The Symposium also recognises one of our University of Wollongong (UOW) students each year for their outstanding work.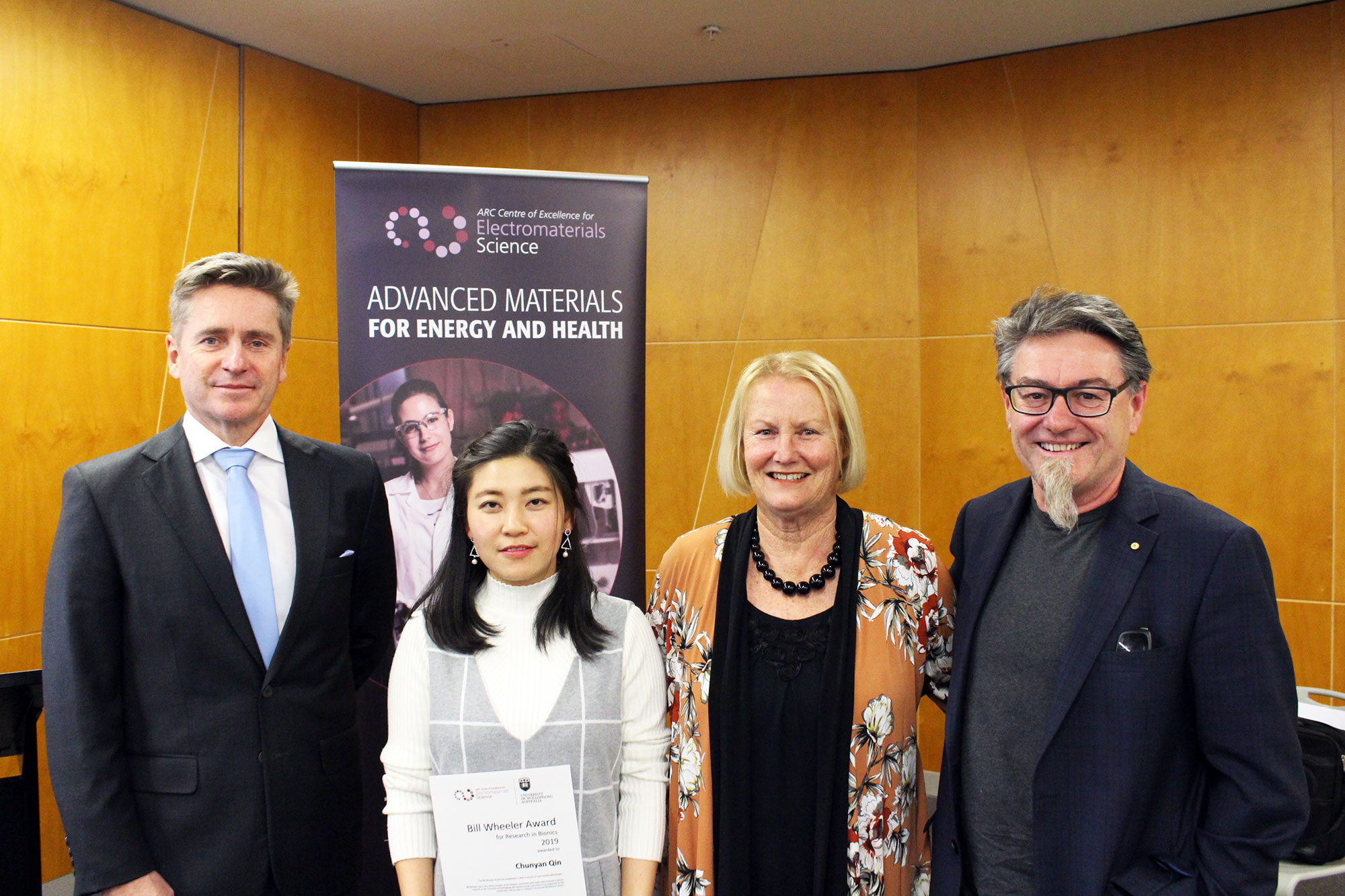 The 2019 Bill Wheeler Award went to ACES affiliate Chunyan Qin for best communicating the social impact of her bionics research. Chunyan's research project looks at injectable nano-micro particles of organic conductors to enable wireless stimulation using bipolar electrochemistry.
The award, which includes community-raised funds to assist in travel to help the winner collaborate and share their research with an international audience, was presented by Mrs Lexi Wheeler, who reflected on Bill and his time at UOW as a researcher.
The night also featured ACES collaborator and professor from Sydney Eye Hospital, Lions Eye bank and University of Sydney, Prof Gerard Sutton, giving what was a moving talk on the latest advancements of his corneal work. Prof Sutton explained how far corneal research has come since he began his career and spoke on the exciting future for his research and the development of the iFix Pen – a project in collaboration with Prof Gordon Wallace and our team here at ACES.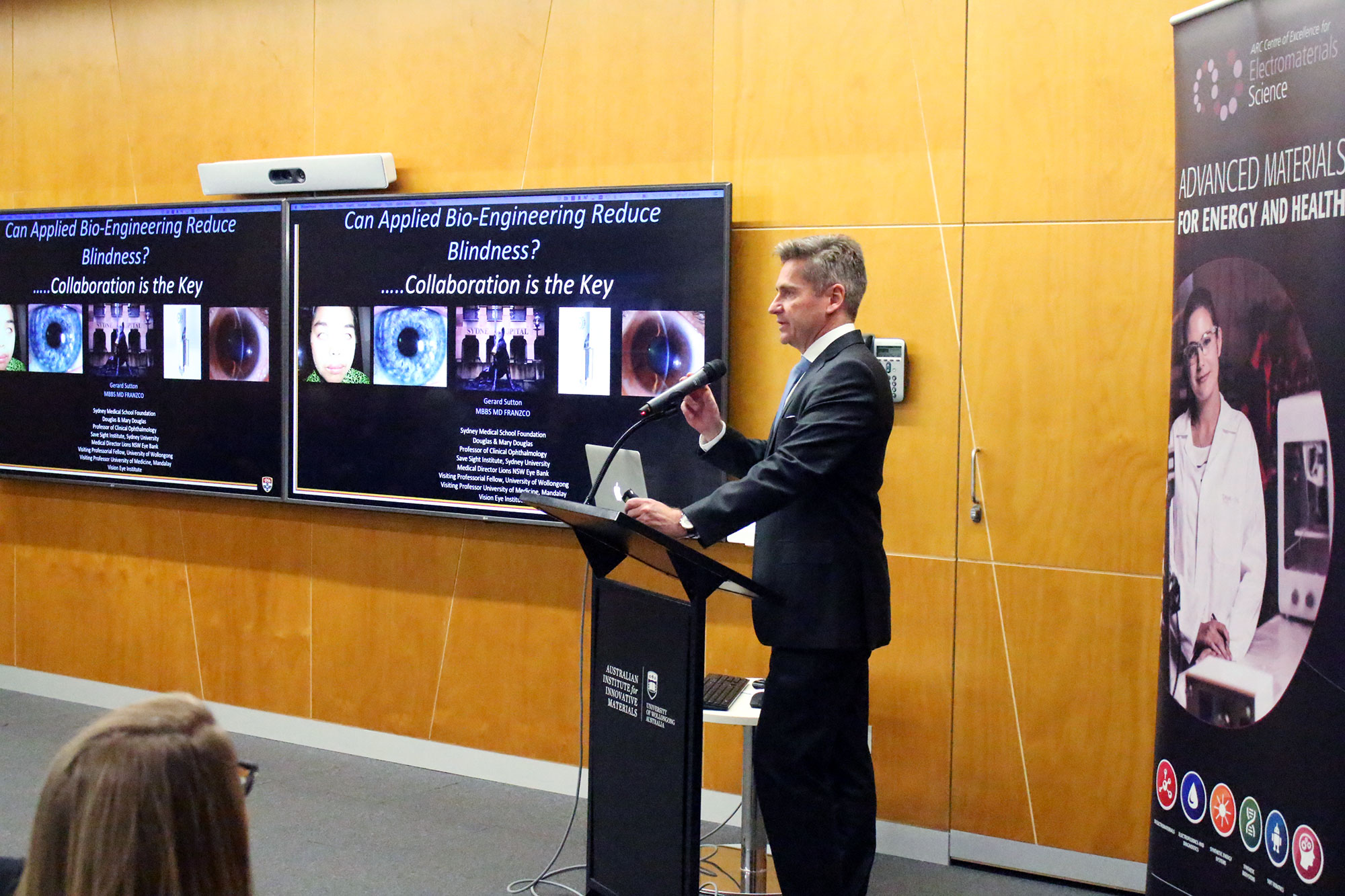 Luciana Yumiko Daikuara, last year's Bill Wheeler Award winner, shared an update on how she used the funding awarded to her. Luciana spoke on her trip to the International Biofabrication Conference (ISBF) in Würzburg that helped her build connections, progress her my work and learn from the many influential scientists in the field that attended.
The night concluded with drinks and a bite to eat, capping off what was yet another great Bill Wheeler Symposium, a highlight of Science Week.
Read more about IPRI Open Day here.
Who we collaborate with