Charbel Tawk and Lingzhi Kang succeed at the UOW Three Minute Thesis Final
Congratulations to ACES student Charbel Tawk and ACES affiliate Lingzhi Kang for their award-wining efforts at last week's University of Wollongong (UOW) Three Minute Thesis (3MT) Final.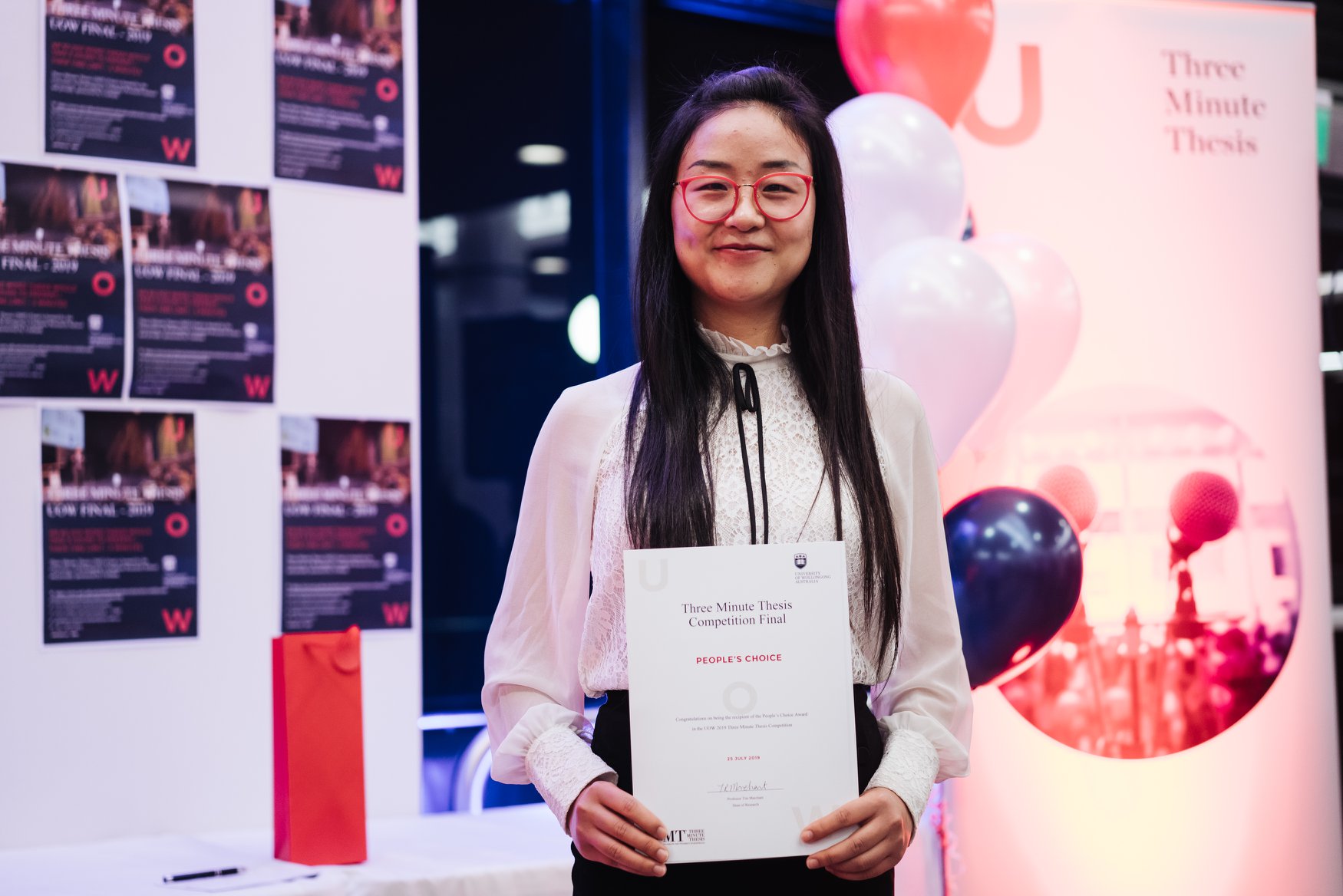 Both UOW PhD candidates were awarded for their 3MT, with Charbel earning runner-up and Lingzhi a joint winner for people's choice alongside Arbab Tufail from the Faculty of Engineering and Information Sciences.
The UOW 3MT gives students the platform to present their thesis topic to a wider audience in the limited time of just three minutes. Two students from each UOW faculty were selected to present. The competition is also seen as a way to improve presentation and research communication skills.
Following the Final, we caught up with Charbel and Lingzhi for a few questions.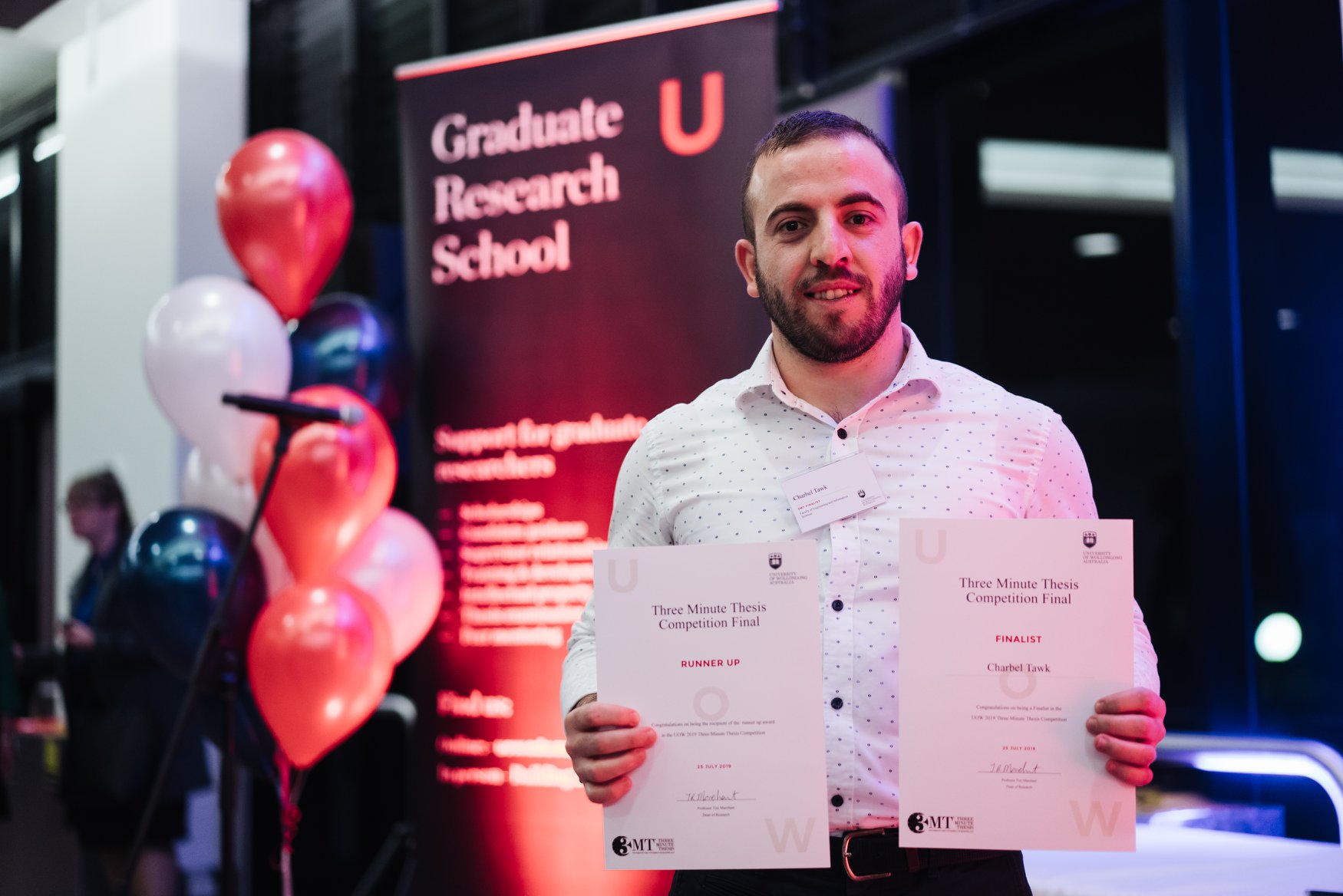 Can you explain your 3MT in three paragraphs or less?
Charbel: Every day in life we take many simple things for granted and usually focus on what we don't have instead of what we do have. I have recently come across a very nice quote said by a very inspiring and positive person who says: "People ask how I stay so positive after losing my legs. I simply ask how they stay negative with theirs." Every day is an opportunity to appreciate and enjoy life through very simple and meaningful things.
My 3MT was about the soft prosthetic hand we are developing at the University of Wollongong and ACES. We are using soft materials that can be quickly 3D printed to fabricate an affordable and accessible prosthetic hand. Current, prosthetic hands in the market are bulky and heavy. They are made of steel and other hard materials and require lengthy assembly processes and complex manufacturing techniques. Also, commercial prosthetic hands are not cheap. They cost between $10,000 and $100,000. But still, if amputees can afford them, according to some studies, more than 40 percent of amputees still refuse to use them because they are not perceived as a part of their body. The UOW/ACES soft prosthetic hand costs less than $300 and weighs less than 260g. Another very important aspect of our prosthetic hand that it is equipped with a non-invasive technology developed by one of our colleagues that make it possible for the amputee to feel how much pressure they are exerting while performing daily tasks.
Our vision is to develop an affordable soft prosthetic hand with a sense of touch. In the future, the prosthetic hand will allow amputees to feel their loved ones again and to perform daily tasks easily and intuitively.
Lingzhi: Every year in Australia, there are 50,000 people suffering from a shortage of skin substitutes. My PhD research is to reduce this suffering by making artificial skin for burn patients.
To do this, the fabrication method I am using is electro compaction, which can mimic the natural electrical fields near skin tissue. This was what my 3MT was on. Thus, we can get highly bio-mimicry skin scaffolds that can help promote wound healing and prevent scar formation.
With this research, I believe we are not just regenerating skin, but we are also regenerating hope.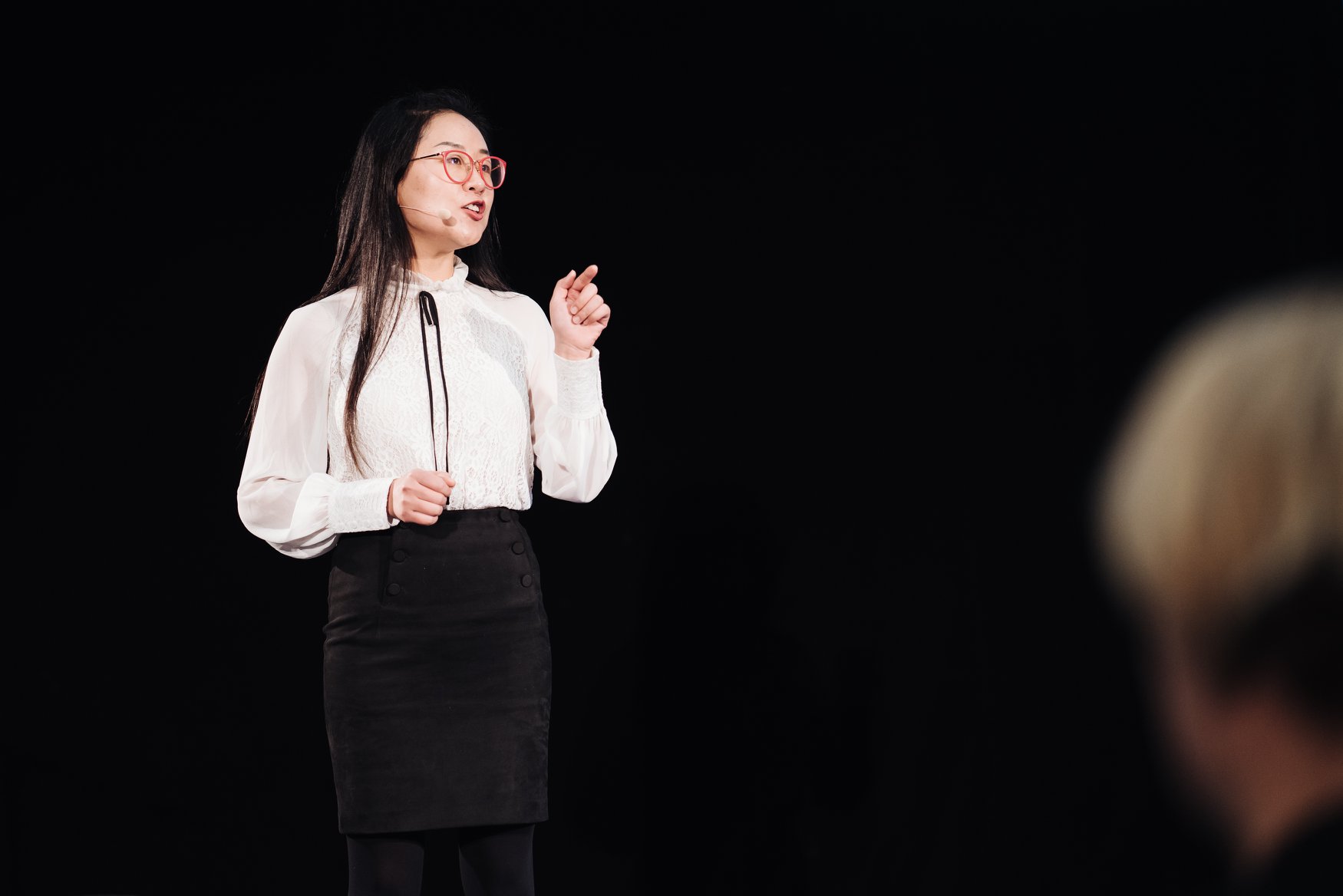 What does this accomplishment mean to you?
Charbel: I am an introverted person. I always need time to be alone, to just think and reflect. It helps me gain back the energy I need for my everyday life. Being on the stage was never something easy for me. When I started my PhD I decided to involve myself in things that I am not comfortable with like public speaking for instance. When I compare the 18 years old me to who I am now, I am happy and grateful that I have changed and learnt a lot through the years. I remember well that my first presentation as an undergraduate student eight years ago was terrible. So, winning runner up for me is a confirmation that through hard work, practice and commitment anything can be possible. We don't need to be experts, instead we need to start from somewhere and focus on daily and consistent improvements. Also, being open to change and to listen to others is something fundamental. Winning in this competition was possible with the help of many people who contributed significantly to my speech and my oral presentation. I was fully ready and willing to listen and learn from those who are more experienced.
Lingzhi: This is my first time to attend an English speaking competition as a non-native speaker, so I feel very surprised and honoured to win people's choice award. I want to now continue this journey to communicate my research to a broad audience.
What do you think is the key to a great 3MT?
Charbel: I think it's important not to focus on winning and instead concentrate on delivering something valuable that represents your vision. When you focus on the value of the thing you are doing your chances of success are much higher. Winning is just the result not the goal. It's also important to enjoy the journey. It is not just about the destination!
Lingzhi: I think the key is the ability to tell a story. I really like the saying, "Stories are just data with a soul". In other words, the story is the soul of data – and we all love to hear stories.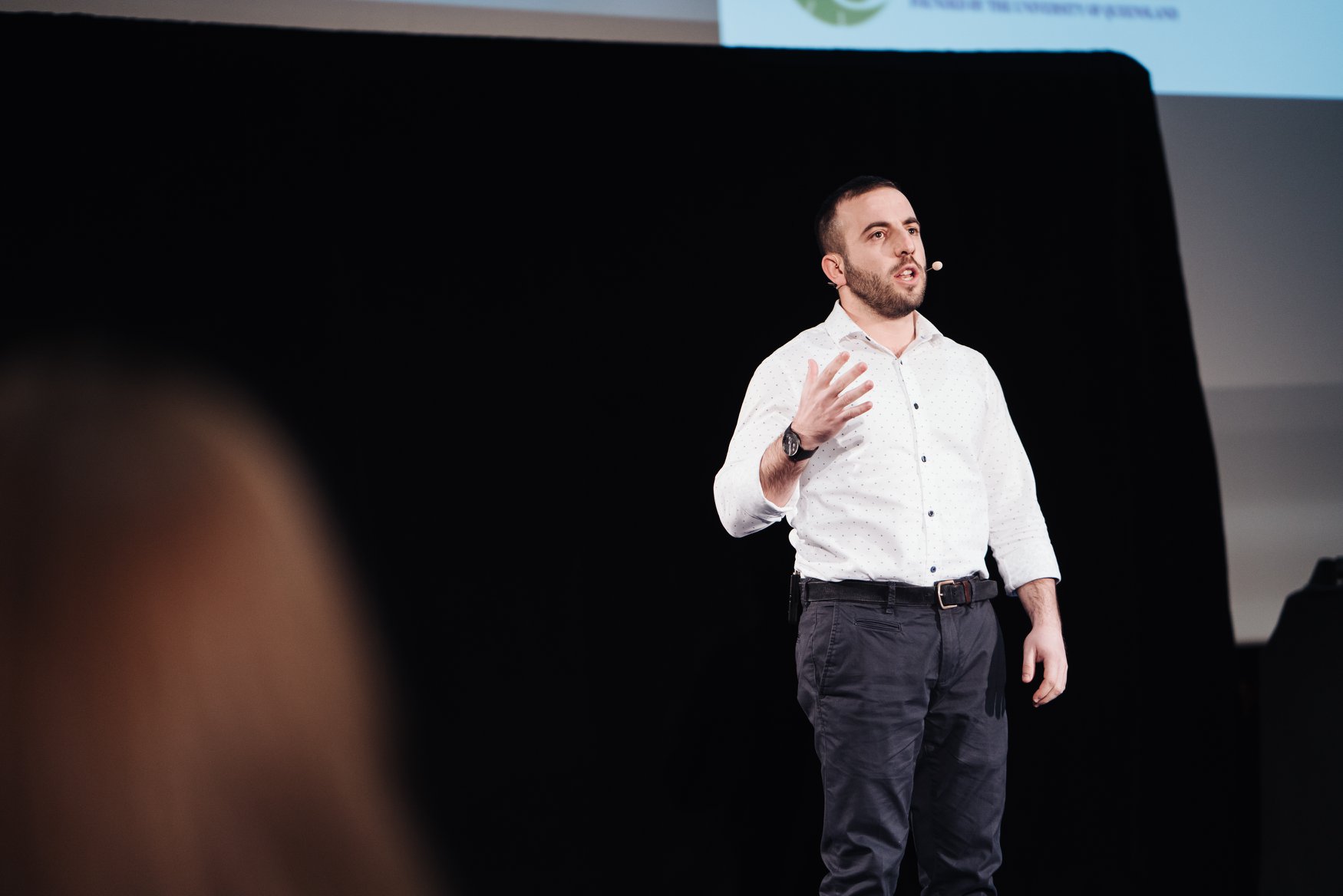 What do you plan on doing with the prize money?
Charbel: The money will be used to cover the expenses of my upcoming conferences. I am planning to attend the 2020 International Conference on Robotics and Automation in France and the 2020 International Conference on Soft Robotics Conference at Yale University in the United States.
Lingzhi: I'm firstly going to buy a cake to thank the people that helped me. I haven't yet made any other plans.
Well done, Charbel and Lingzhi.
Charbel also saw success at last month's ACES Full Centre Meeting, taking our first place in both the film festival and the poster competition. Read more about the Full Centre Meeting here.
Who we collaborate with