AquaHydrex: Enabling Green Hydrogen
AquaHydrex is an innovative player in the hydrogen economy.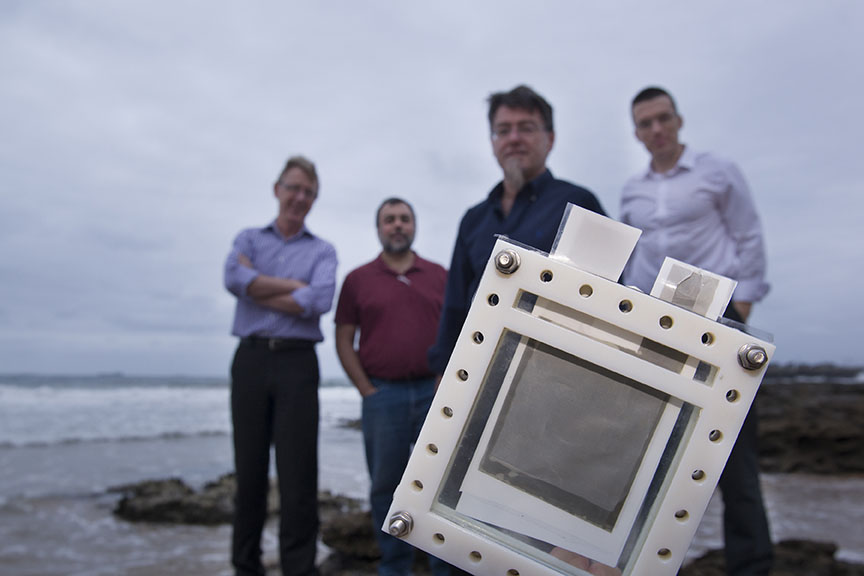 Based on ACES-funded research and IP at Monash University and the University of Wollongong, a spin-out company, AquaHydrex P/L was formed, and began a scale-up and development program in 2011 with funding from a US-based private equity firm, True North Venture Partners Inc.
AquaHydrex is based on advanced technology developed by ACES at the University of Wollongong and Monash University, where researchers saw a problem in the high costs involved in producing hydrogen for fuel. Expensive metals like platinum used in the production resulted in a prohibitively high cost and prevented widespread adoption of hydrogen as fuel. The ACES team developed a cheaper hydrogen production method using light from the sun, and seawater as the base material.
By December 2016, the company had employed more than 12 highly skilled, mostly PhD level workers, many from within ACES, with first products being launched aimed at the industrial hydrogen market in Australia.
A $5 Million project to install a 'Power to Gas' demonstration device in South Australia using excess renewables in the grid was funded in part by the Australian Renewable Energy Agency. This demonstrator provides important technology leadership to the renewable energy industry and Australian community. It will provide detailed public insights into the techno-economics of utilising excess (low-cost) grid renewables for the production of hydrogen.
As well as commercialising ACES IP and producing net commercialisation income to Monash and UOW. AquaHydrex also created 20 new jobs and opportunities for ACES PhD graduates. The emergence of these new opportunities in engineering and manufacturing was particularly significant, as it coincided with the decline in the Illawarra's (New South Wales) steel manufacturing capabilities, representing crucial training for restructuring the region's economy.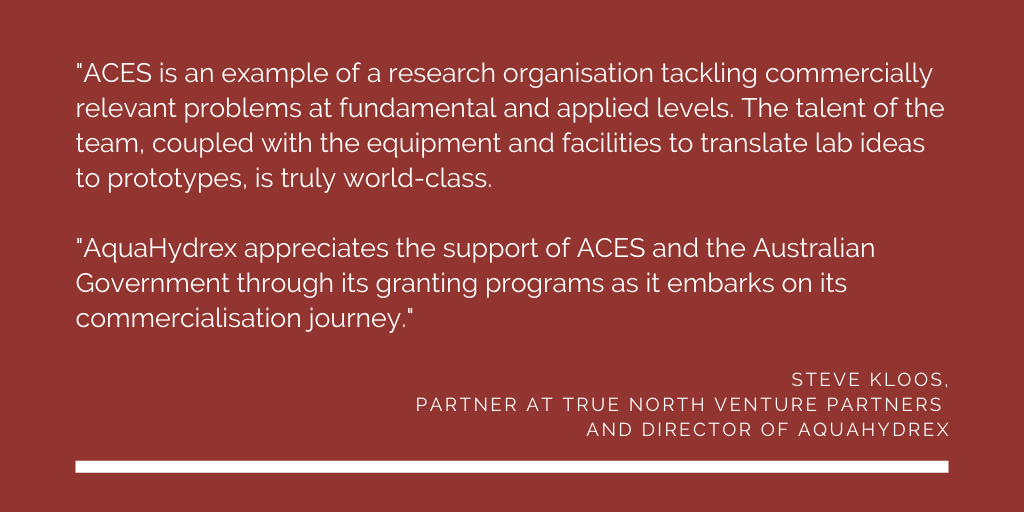 Who we collaborate with