ACMD: Fast-tracking discoveries to transform lives through collaboration
The ACES methodology of cross disciplinary integration of engineering, materials sciences and clinical medicine has resulted in the establishment of the first hospital-based, world-class healthtech innovation centre in Australia.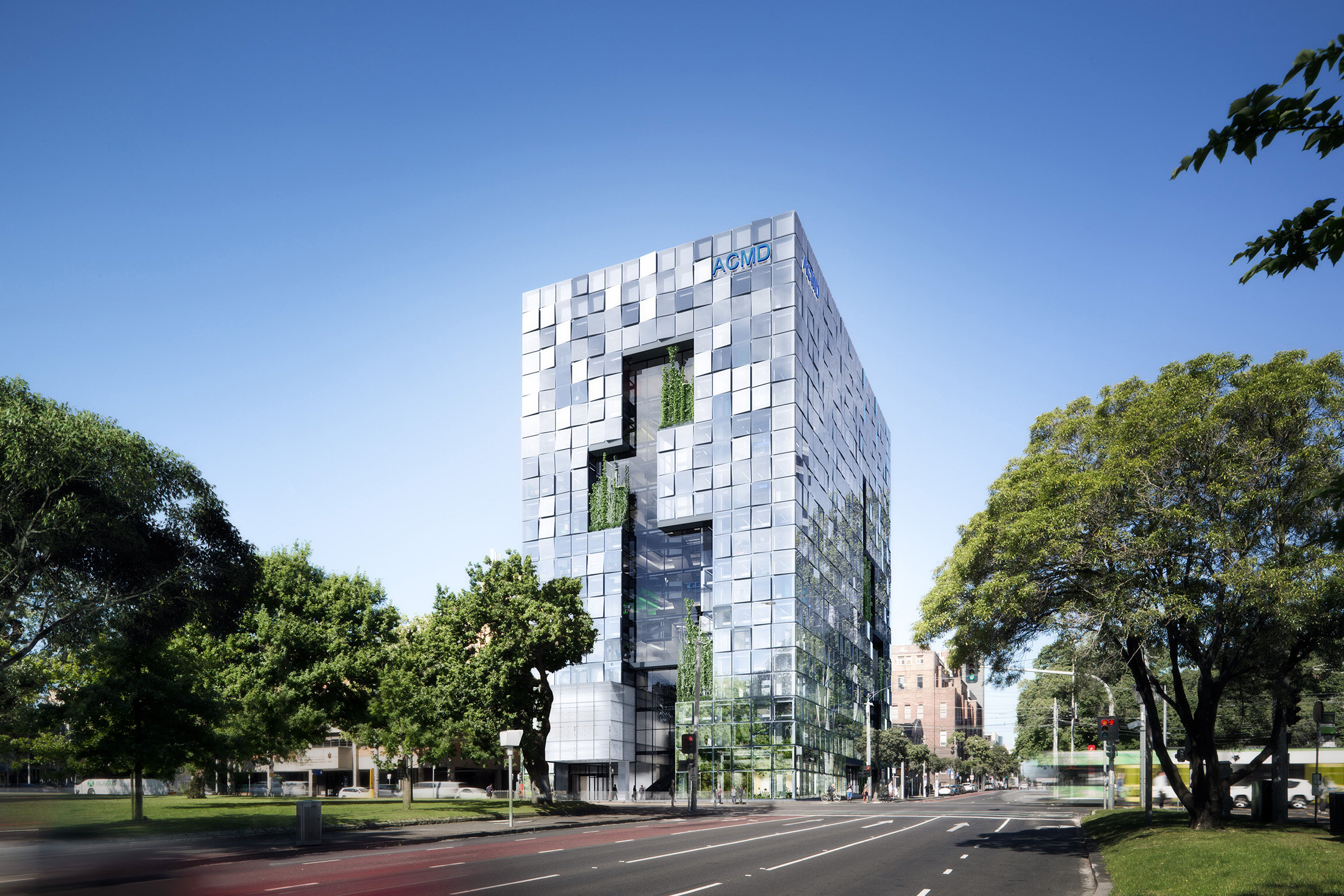 The Aikenhead Centre for Medical Discovery (ACMD) at St Vincent's Hospital Melbourne is Australia's first collaborative, hospital-based biomedical engineering research centre. The collaborative approach of the facility brings together leading universities, research institutes and a tertiary hospital to take on today's toughest healthcare challenges and fast track the development of discoveries that will transform lives.
ACMD is the first institute based on a clinical site dedicated to the development of new approaches to clinical problems through application of new engineering and materials science.
The Centre is now funded through a consortium of partners, and Federal and State governments to a total of $300 Million, and is under construction with a completion date of 2024. Further investment in Biomedical Engineering at the University of Melbourne through the Faculty of Engineering, and endeavours including the Graeme Clark Institute, the Clifford Chair in Neural Engineering, and the recently established Shanahan Chair in Frontier Medical Solutions, have all built on this opportunity, and the experience gained through the ACES interaction.
"The experience and insights gained through long term collaborations between St Vincent's Hospital Melbourne, the University of Melbourne and ACES around clinical applications of new materials technologies, has ultimately led to the hospital establishing this much larger project.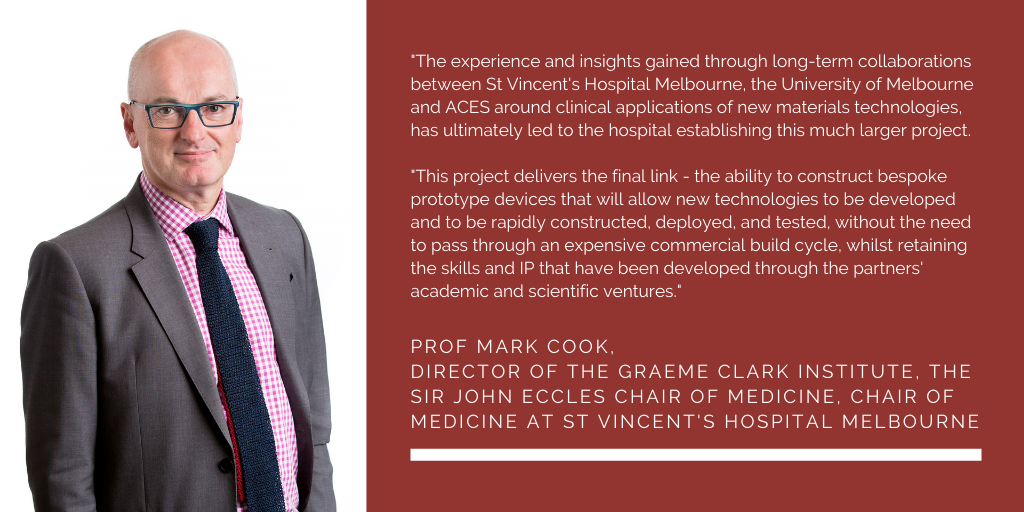 Who we collaborate with