Prof Gordon Wallace: 3D printed prosthetic ears
As part of our quest to provide more effective and deployable solutions to patients with microtia, we have embarked on the development of a 3D printer capable of printing prosthetic ears.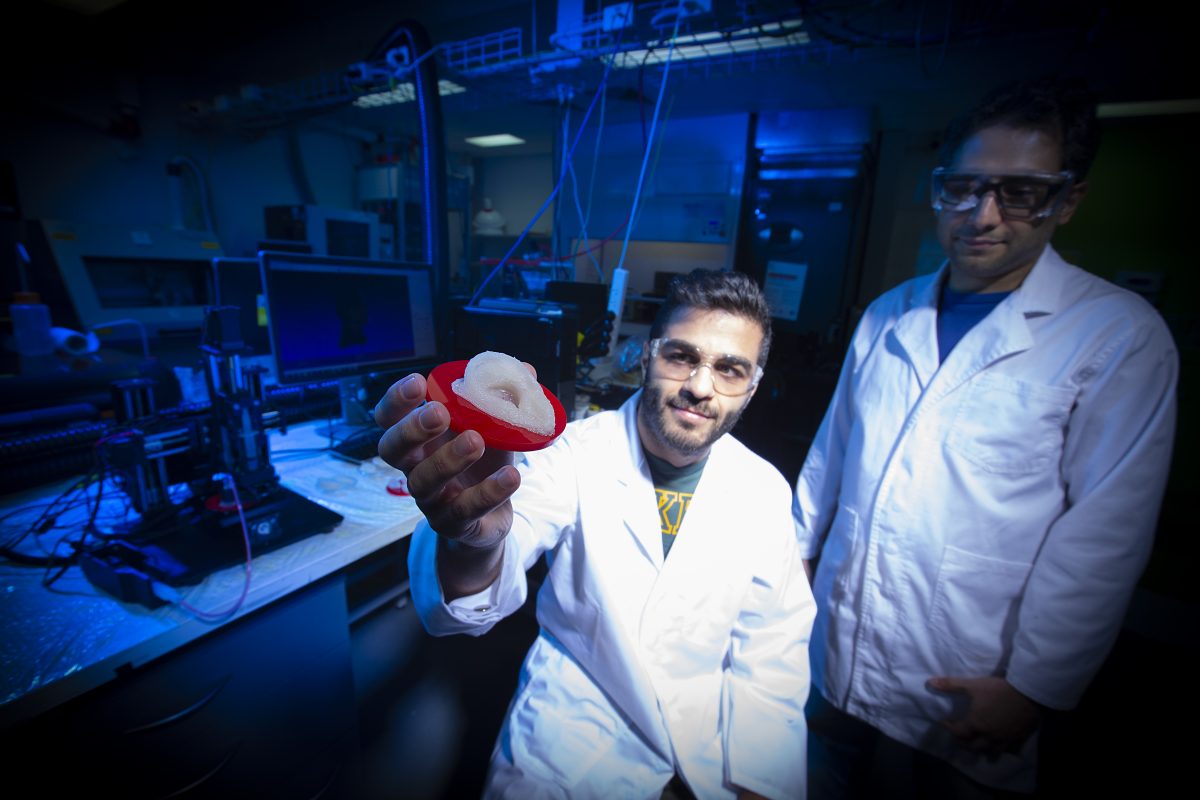 This progress has been made possible through our close collaboration with A/Prof Payal Mukherjee, an ENT surgeon based at the Royal Prince Alfred Hospital, and Sophie Fleming, an anaplastologist who heads the head and neck prosthetic service at Chris O'Brien Lifehouse.
These advances complement our longer-term pursuit of 3D Bioprinted living ears to treat patients. Through the more immediate deployment of prosthetic ear printers we will learn much about the best way to address these patient populations such as increasing digital planning and addressing barriers to reach rural and remote patients
Find our recently published work, 'Development of a customised 3D printer as a potential tool for direct printing of patient-specific facial prosthesis', here.
Who we collaborate with