Beyond Science launched to push translational breakthroughs for Otolaryngology, Head and Neck Surgery
The Beyond Science program was launched by Chief Scientist and Emeritus at Cochlear Limited Prof Jim Patrick at the NSW College of Surgeons annual dinner at the end of last month.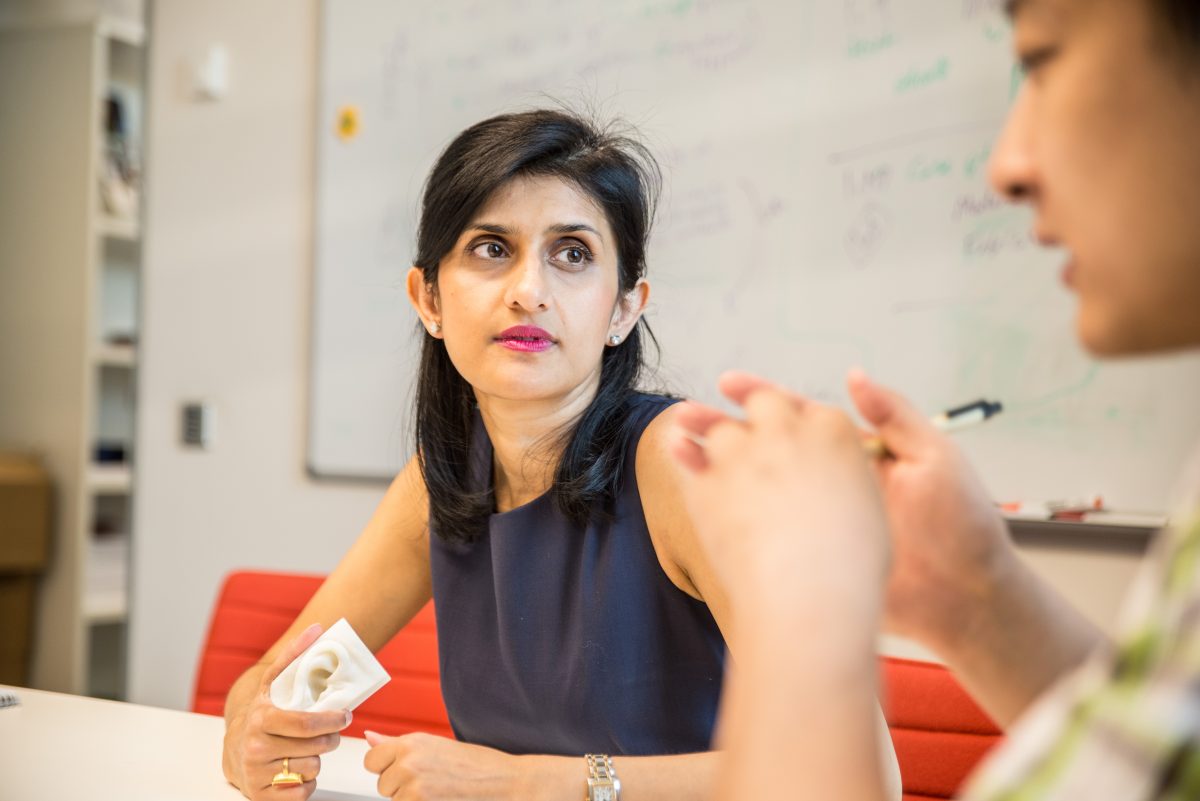 The program comprises a networks of clinicians and scientists with the aim to advance biomedical innovation in otolaryngology, head and neck surgery – and to develop further translational breakthroughs in clinical practice.
The training program brings together a board of clinical and scientific researchers, led by ENT surgeon A/Prof Payal Mukherjee (Clinical) and the University of Wollongong's Director of the ARC Centre of Excellence for Electromaterials Science (ACES) and UOW's Intelligent Polymer Research Institute (IPRI) Prof Gordon Wallace (Scientific).
"For decades we have been building highly effective clinical and scientific collaborative networks. The Beyond Science program will ensure that future projects can benefit immediately from this level of connectivity," said Prof Wallace.
"This will help propel projects along the ideas to industries pipeline and facilitate translation of advances into the clinic in a timely manner."
The importance of such a program was made apparent when an MTPConnect survey in 2020 identified the need for an emphasis on research and industry skills for surgery. The Beyond Sciences initiative will provide this support whilst aiming to develop key translational research skills.
"The program will help build resources to better translate ideas to outcomes in our hospitals both metropolitan and regional," said A/Prof Mukherjee.
"Not only will this mean that health care innovations are being developed where the need is the most, but that eventually health care inequity is also reduced in our system."
In addition to A/Prof Mukherjee and Prof Wallace, the program's board also includes UOW's Prof Jeremy Crook as well as a clinical and scientific pool, including Prof Jonathon Clark, A/Prof Kelvin Kong, Prof Stuart Mackay, Prof Raymond Sacks, Prof Richard Harvey, A/Prof Raewyn Campbell, Prof Nirmal Patel and A/Prof Daniel Novakovic, Prof Ben Eggleton, Prof Gregg Suaning, Prof Svetha Venkatesh, A/Prof Hamish Macdougall, Prof David McAlpine, Prof Nigel Lovell and Prof Laura Poole-Warren.
The program is supported by the The Garnett Passe and Rodney Williams MemorialFoundation, Royal Prince Alfred Hospital Institute of Academic Surgery, Sydney LocalHealth District and the Royal Australasian College of Surgeons.
Find out more information about Beyond Science here.
Who we collaborate with