Biofabrication 2021: Wrap Up
The International Society for Biofabrication's (ISBF) annual conference was held virtually this year, bringing together researchers from all over the world.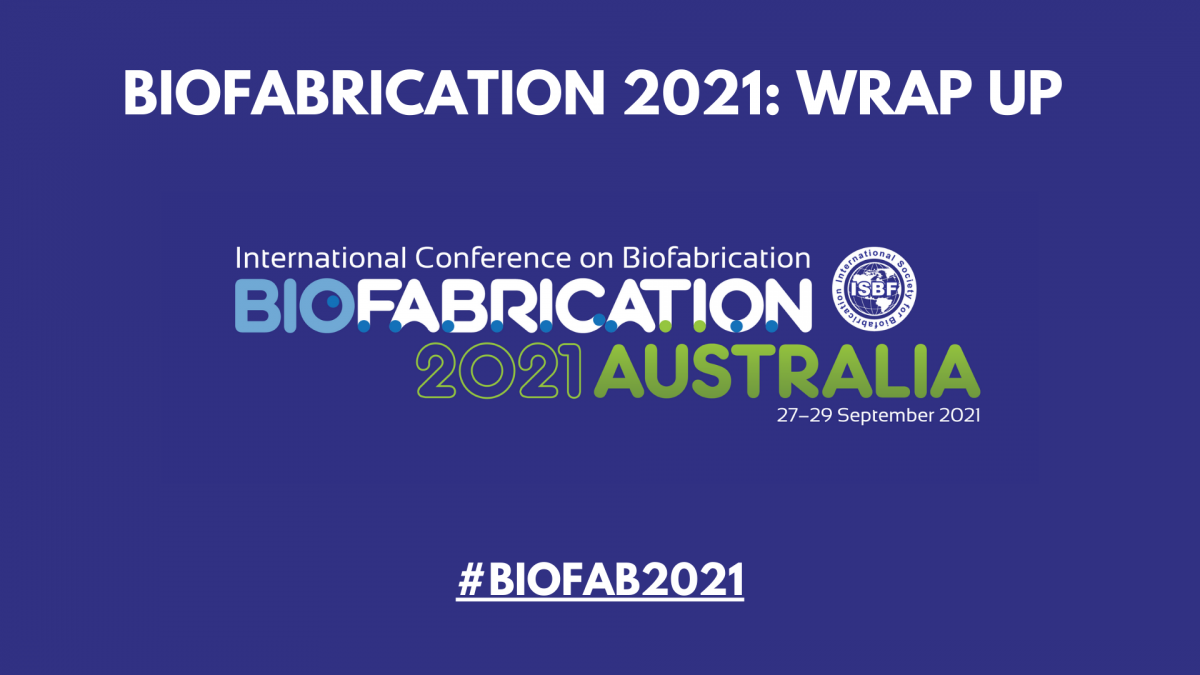 Hosted online in Australia, Biofabrication 2021 had over 400 people registered for the conference and 17 different countries represented by attendees. This was the first time the conference was held online, with sessions running virtually over three days between 27-29 September.
The conference featured experts in the field of bioprinting, biofabrication, medicine, engineering and more. The plenary speakers included Prof Brenda Ogle (University of Minnesota), Prof Fiona Wood (Fiona Wood Foundation), Prof Michael Gelinksky (Dresden University of Technology), Prof Svetha Venkatesh (Deakin University), Pof Karen Reynold (Flinders University), Prof Peter Choong (St Vincent's Hospital Melbourne) and Prof Zee Upton (University of Newcastle).
The conference saw an additional 16 keynote presentations and hosted over 100 other concurrent talks over the course of the three days. This also included presentation opportunities for early career researchers to showcase their exciting work during both a buster and poster session.
Adding to the busy program was three insightful special panel sessions that featured a range of important topics on publishing papers, career advice and diversity in biofabrication. These sessions were interactive and offered attendees the chance to engage with the panel and subject being discussed through breakout rooms made available via the online conference platform.
Biofabrication 2021 had 5 major sponsors – Inventia Life Science, TRUMPF, READILY 3D, Rousselot Biomedical and the Translational Research Initiative for Cell Engineering and Printing (TRICEP).
An extra six session sponsors supported the conference – these included IOP Publishing, the Australian National Fabrication Facility (ANFF), CollPlant, the Intelligent Polymer Research Institute (IPRI), CSIRO and the Harry Perkins Institute of Medical Research. The NSW Government was the conference supporter, and the University of Wollongong (UOW) was the foundation sponsor.
Find more information on Biofabrication 2021 here.
Who we collaborate with