Farewell Interview: Dr Andrew Nattestad
Dr Andrew Nattestad, an ACES Associate Investigator and University of Wollongong (UOW) Senior Research Fellow, has said his farewells to the Intelligent Polymer Research Institute (IPRI) after 10 years of exploring photoelectrochemistry.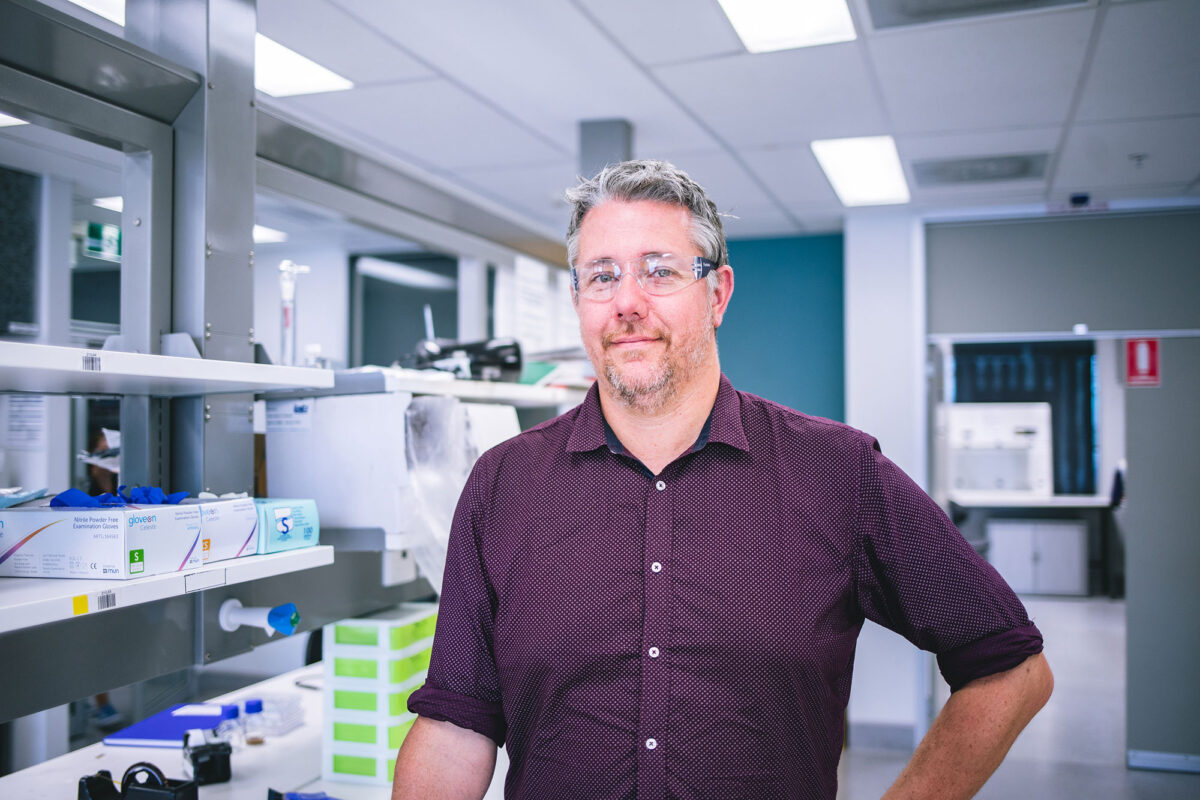 Before moving on to the next chapter in his career, we caught up for a chat about the time that has been at IPRI and as well as to touch on some highlights from his career.
What area of research were you involved in during your time with ACES and IPRI?
Over the ten years that I've been at IPRI, I've been involved in a number of projects, which can probably be best described by the broad umbrella of 'photoelectrochemistry'.
I joined IPRI initially to work on an ARC Linkage Project with the organic solar manufacturer Konarka. Since then, I expanded into working on the development of photon up-conversion systems and their incorporation into solar cell devices, photocatalysis, water splitting and other topics.
More recently, I started collaborating on a project using organic solar cells as radiation monitors, (unintentionally) bookending my time at UOW.
How long have you been with ACES and IPRI?
I have been an IPRI for just over 10 years now, but my association with ACES actually goes back further. I did my PhD at Monash University, starting in 2006. The very first official week of my PhD was actually spent up here in Wollongong as part of the inaugural ACES Symposium.
What's been your biggest highlight or achievement?
I don't think I could narrow it down to a single moment, as cliché as that might be to say, but the unexpected discoveries are what have made me the most excited during my career to date. One highlight of this, for example, was looking at TiO2-BiVO4 composite photocatalysts. In doing so, we saw improved performance under conditions where the conventionally accepted mechanism of enhancement couldn't take place, making us realise that something else was at play.
Another highlight was when we observed unexpected near-infrared photoluminescence signals in boron carbon oxynitride (BCNO) materials, which we initially thought might have been measurement artifacts. They were established to actually originate from a confined second phase, an idea by others in previous literature, but never one that had gained traction.
What will you miss the most?
Obviously, I will miss the people I have worked with the most. However, this is part of the nature of academic life. On the other hand, this pushes me to want to maintain collaborations into the future, as well as looking forward to events like international conferences where you get to catch up with people again (once borders re-open, of course).
What's next for you?
That's a great question, and one I do not have an answer for at the moment. I guess time will tell!
Thanks, Andrew – and all the best.
Who we collaborate with