The ACES Podcast Episode 20: Prof Alan Bond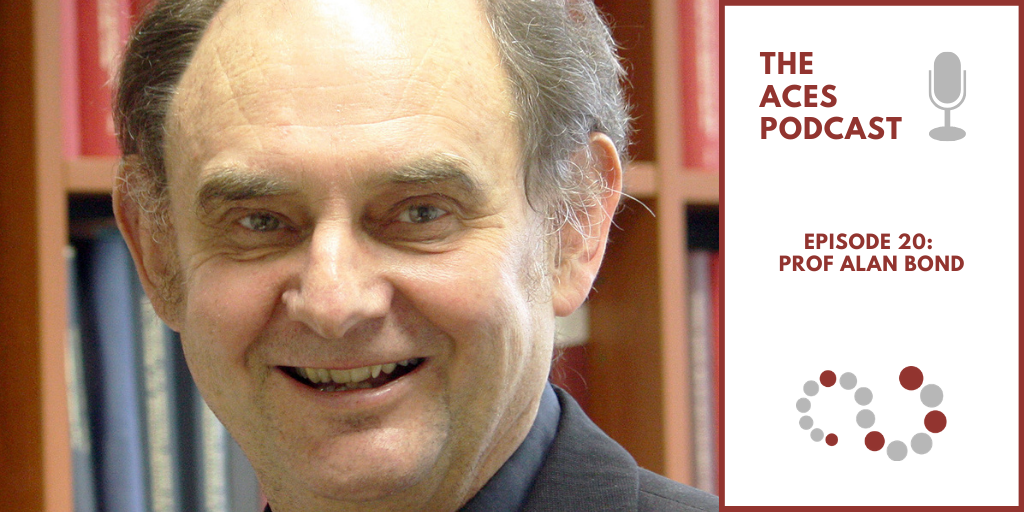 In this episode of The ACES Podcast, Samuel Findlay chats with Prof Alan Bond from Monash University. Prof Bond chats about his interest in chemistry, how it all started, his career in research and much more.
Prof Bond works in the Centre for Green Chemistry at Monash University as an Emeritus Professor.
Be sure to subscribe to The ACES Podcast on Spotify, Apple Podcasts, Youtube, Google Podcasts or wherever else you listen to your podcasts.
Who we collaborate with