ACES researchers explore new strategy to exfoliate graphite to graphene
A new strategy of using aqueous-based electrolytes to exfoliate graphite to graphene nanoplatelets has been published in a recent paper by ACES and University of Wollongong (UOW) researchers.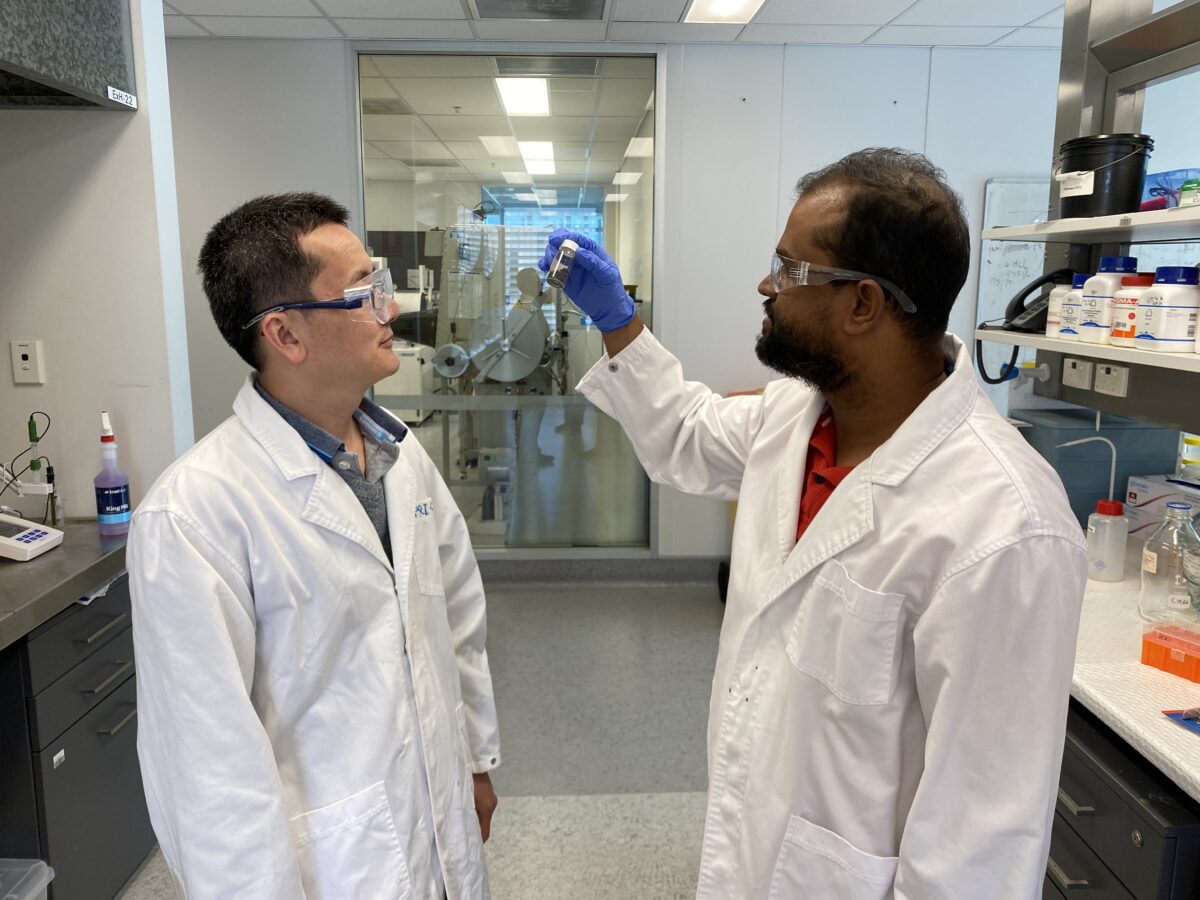 This recent publication was a result of a research study by PhD student Md Habibullah Dalal, with contribution from ACES Research Fellow Dr Chong Yong Lee and ACES Director Prof Gordon Wallace.
"The advent of graphene sparked a surge of interest in the properties of a range of nanocarbons. As with all new material discoveries, it is the ability to innovate on the processing front that determines what will be most widely applicable," said Prof Wallace.
"At ACES, we maintain an eye on scale-up and translation as we embark on the journey to discover new materials."
The process explored, cathodic exfoliation, is an electrochemical approach that is commonly performed using organic solvents. The paper outlines the use of environmentally friendly aqueous electrolyte containing common salts, such as NaCl and KCl, enabling efficient exfoliation to graphene nanoplatelets.
"We intended to find a new green method to produce graphene materials from graphite," said Dr Chong-Yong Lee.
"To our pleasant surprise, salt as simple as KCl was found to efficiently exfoliate graphite to graphene nanoplatelets.
"The proposed strategy offers a simple, environmentally friendly and scalable way to produce graphene nanoplatelets."
Further research is currently investigating additional extension of this strategy on a wider range of graphite materials.
Access the full paper here.
Who we collaborate with