Introducing ACES Symposium plenary speaker Prof Richard Kaner
The 14th Annual International Electromaterials Science Symposium is fast approaching and is all set for February 5-7 at our Australian National University (ANU) node in Canberra.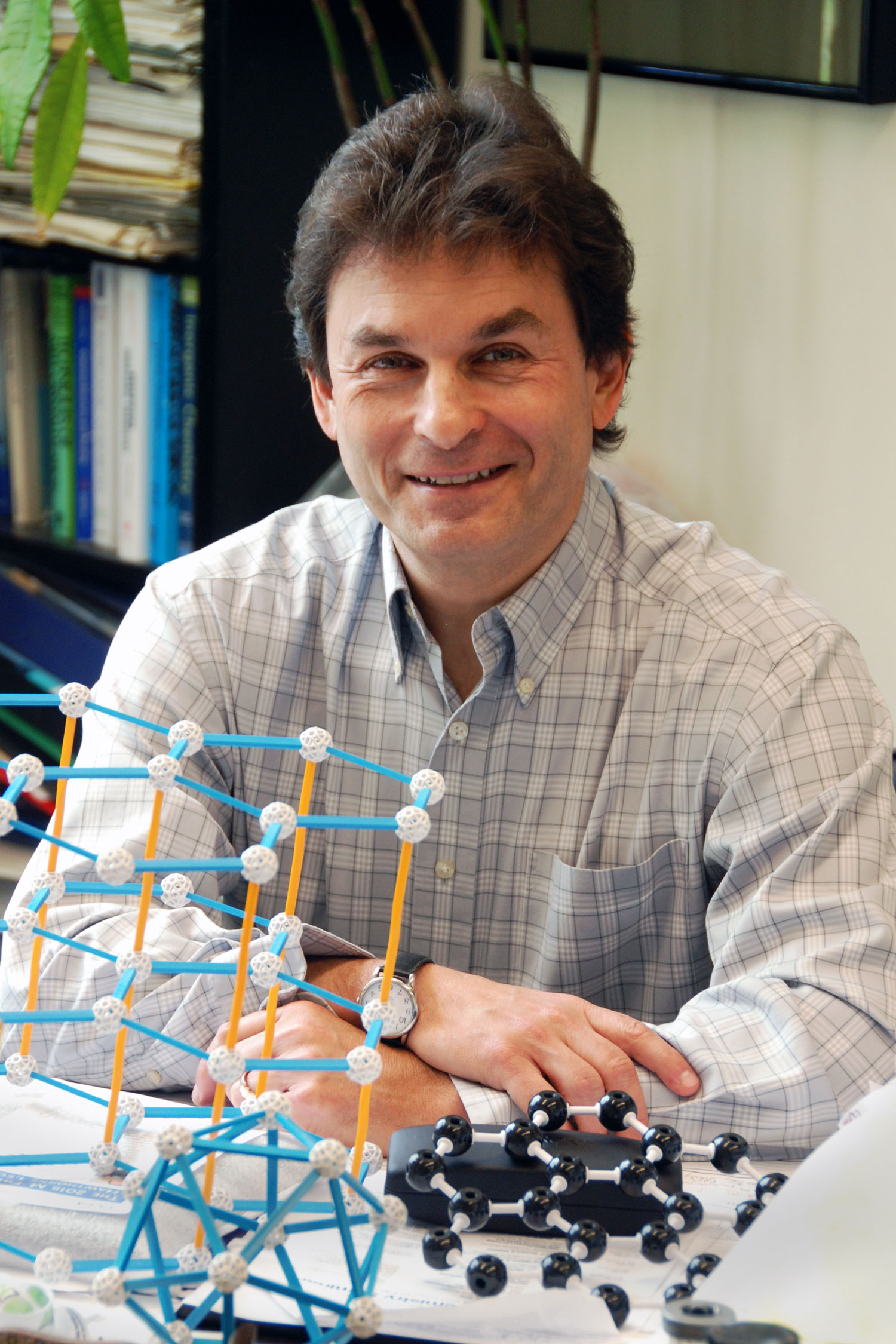 The Symposium will see researchers and industry professionals from across the globe take the stage to present their latest findings, with topics covering the fundamental and applied aspects of electromaterials and new devices across our broad areas of research in Health, Energy and Ethics.
Amongst those researchers and industry professionals are Prof Richard Kaner from the University of California Los Angeles (UCLA) and Professor Justin Gooding from the University of NSW (UNSW), who will be plenary speakers for the event.
In the build-up to the Symposium, we will be introducing each plenary speaker, starting with Prof Kaner.
Prof Richard Kaner, University of California: 'Graphene for Energy Storage'
After postdoctoral research at Berkeley, Prof Richard Kaner joined UCLA in 1987, earned tenure in 1991, became a full professor in 1993, a Distinguished Professor in 2012 and was appointed to the Dr Myung Ki Hong Endowed Chair in Materials Innovation in 2017.
Prof Kaner has published over 400 papers in top peer-reviewed journals and holds 33 U.S. patents. According to the most recent Thomson-Reuters rankings, he is among the world's most highly cited authors.
Prof Kaner has received awards from the Dreyfus, Fulbright, Guggenheim, Packard and Sloan Foundations along with the Materials Research Society Medal, the Royal Society of Chemistry Centenary Prize, the Chemical Pioneer Award from the American Institute of Chemists and the American Chemical Society's Buck-Whitney Research Award, Tolman Medal and Award in the Chemistry of Materials for his work on refractory materials including new synthetic routes to ceramics, intercalation compounds, superhard metals, graphene and conducting polymers.
Prof Kaner has also been elected a Fellow of the American Association for the Advancement of Science (AAAS), the American Chemical Society (ACS), the European Academy of Sciences, the Materials Research Society (MRS) and the Royal Society of Chemistry (FRSC).
As a plenary speaker for the 2020 ACES Symposium, Prof Kaner will present on 'Graphene for Energy Storage'.
Find more information and register for the 14th Annual International Electromaterials Science Symposium here.
Who we collaborate with