Prof Wallace joins Lindsay McDougall on ABC Illawarra to talk about wireless communication
ACES Director Prof Gordon Wallace appeared on ABC Illawarra's Drive program to speak with Lindsay McDougall about our recent workshop on enabling electroceuticals with biosystems held last week at ACES headquarters.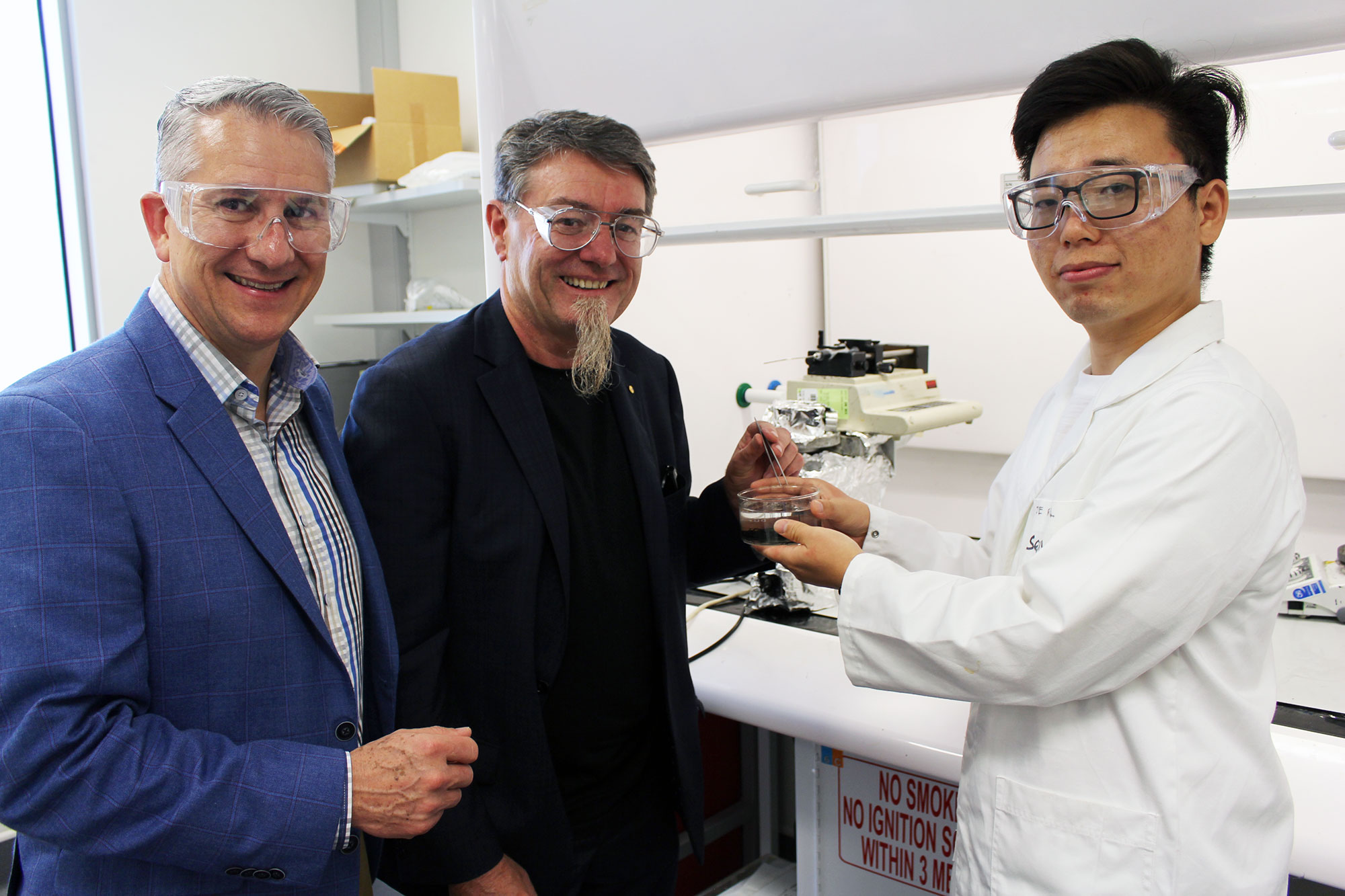 The workshop saw collaborators from the National Chiao Tung University (NCTU) in Taiwan visit and present on their latest research, including Prof Yu-Ting Cheng and Prof Peter Wu.
Prof Mario Romero-Ortega from The University of Texas at Dallas, another frequent ACES collaborator, was also involved in the event, opening the proceedings via teleconference to talk on wireless neural stimulators.
During the ABC interview, Prof Wallace spoke about our advances in wireless communication, detailing the sutrode, which was developed at our University of Wollongong node and combines the electrical properties of an electrode with the mechanical properties of a suture.
This isn't the first time Prof Wallace has been on ABC Illawarra to chat about the sutrode. Earlier this year, Prof Wallace, joined by Prof Romero-Ortega for the interview, explained how it came about to Nick Rheinberger on the Morning Show.
Listen to Prof Wallace's most recent interview with Lindsay McDougall below.
Read more about the sutrode here.
Who we collaborate with