A recap of the 2019 Graeme Clark Oration
On Monday, July 22 at the Melbourne Exhibition and Convention Centre, situated next to the Yarra River, the annual Graeme Clark Oration, honouring Prof Clark for his revolutionary work and to celebrate advances in health and medical research, captivated the audience.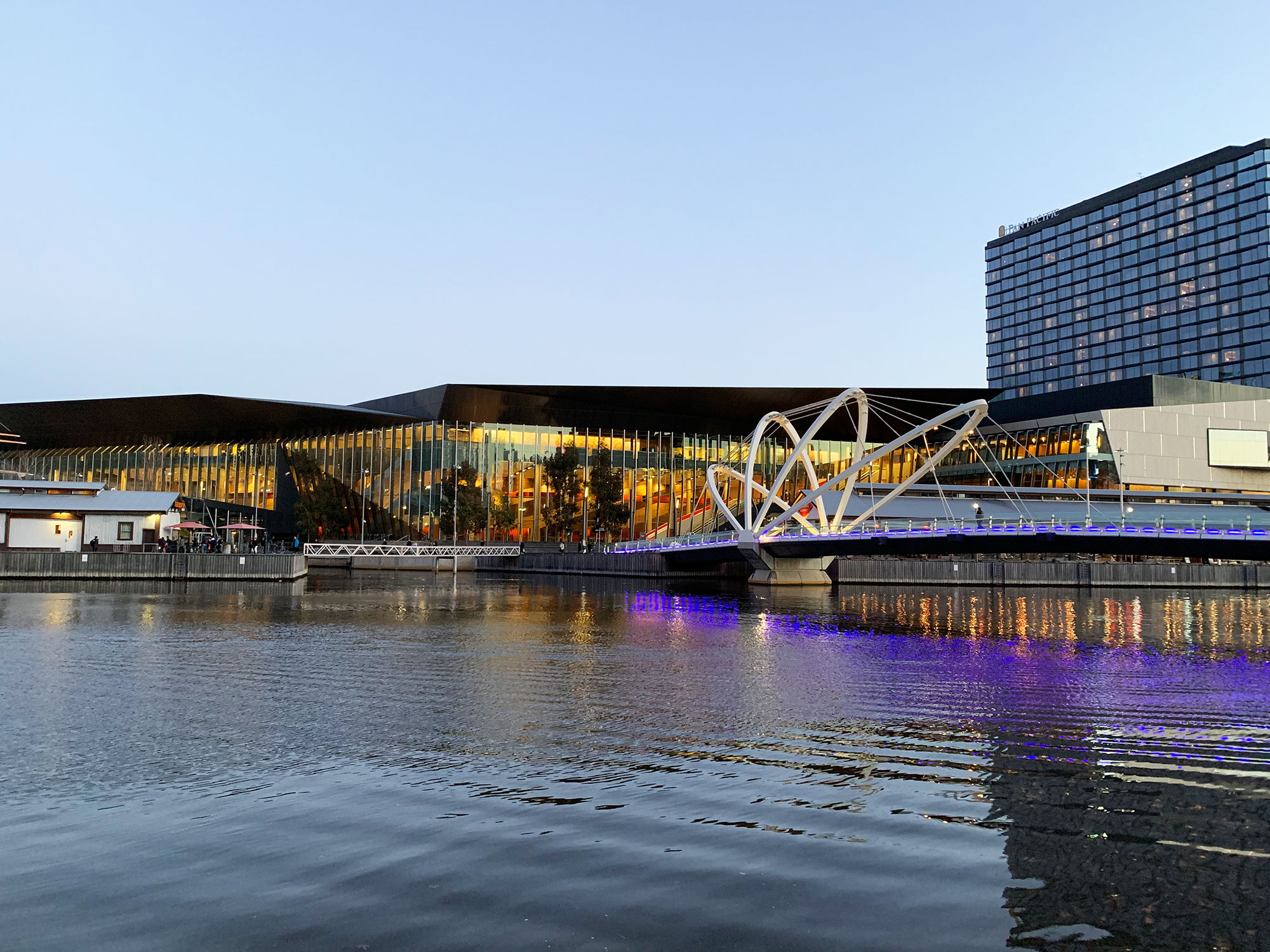 Prof Clark was the creator of the bionic ear and pioneered the Cochlear Implant, giving deaf children and adults the ability to hear.
We were lucky enough to attend! Here is our recap of the various activities the dinner guests were treated to…
Following a successful Women in STEMM Lunch, the Oration began with a Biomedical Showcase. The showcase featured various exhibitions from the event sponsors, including ACES/TRICEP. We showcased our latest research and innovations for the thousands of attendees, and were enthused by their interest and expert questions.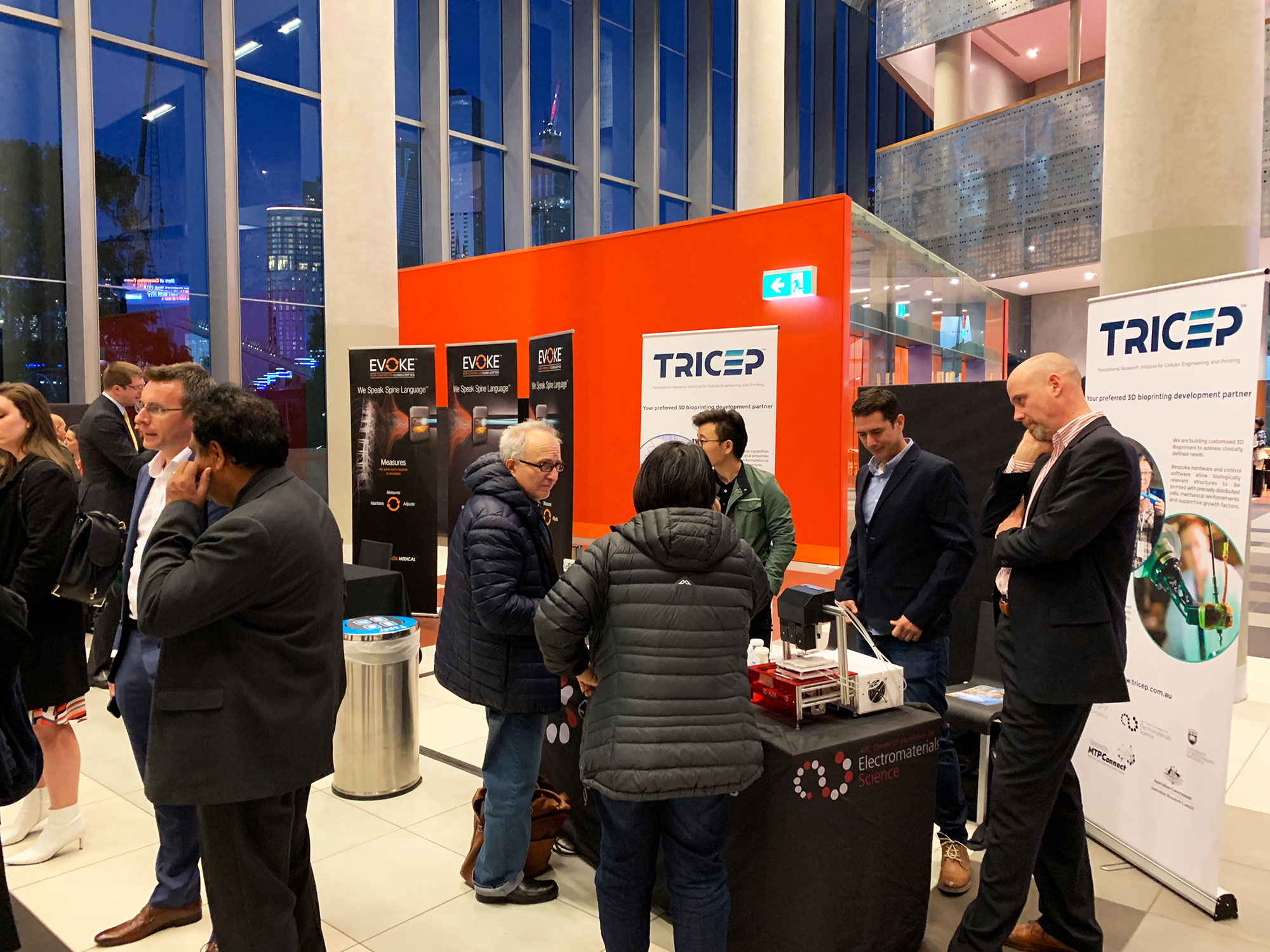 The 2019 Orator was Prof Timothy Denison from the University of Oxford in the UK, who spoke on the opportunities and challenges in treating diseases requiring interfacing of electrical and biological circuits. Prof Denison works in Engineering Science and Clinical Neurosciences at Oxford and is the current Chair of the Royal Academy of Engineering in Emerging Technologies.
An insightful Q&A with Prof Denison, facilitated by ACES Chief Investigator and Director of the Graeme Clark Institute, Prof Mark Cook followed. Their engaging conversation covered many questions Prof Denison's talk raised, in addition to hearing his thoughts on a number of related topics, such as Elon Musk's development of implantable brain–machine interfaces.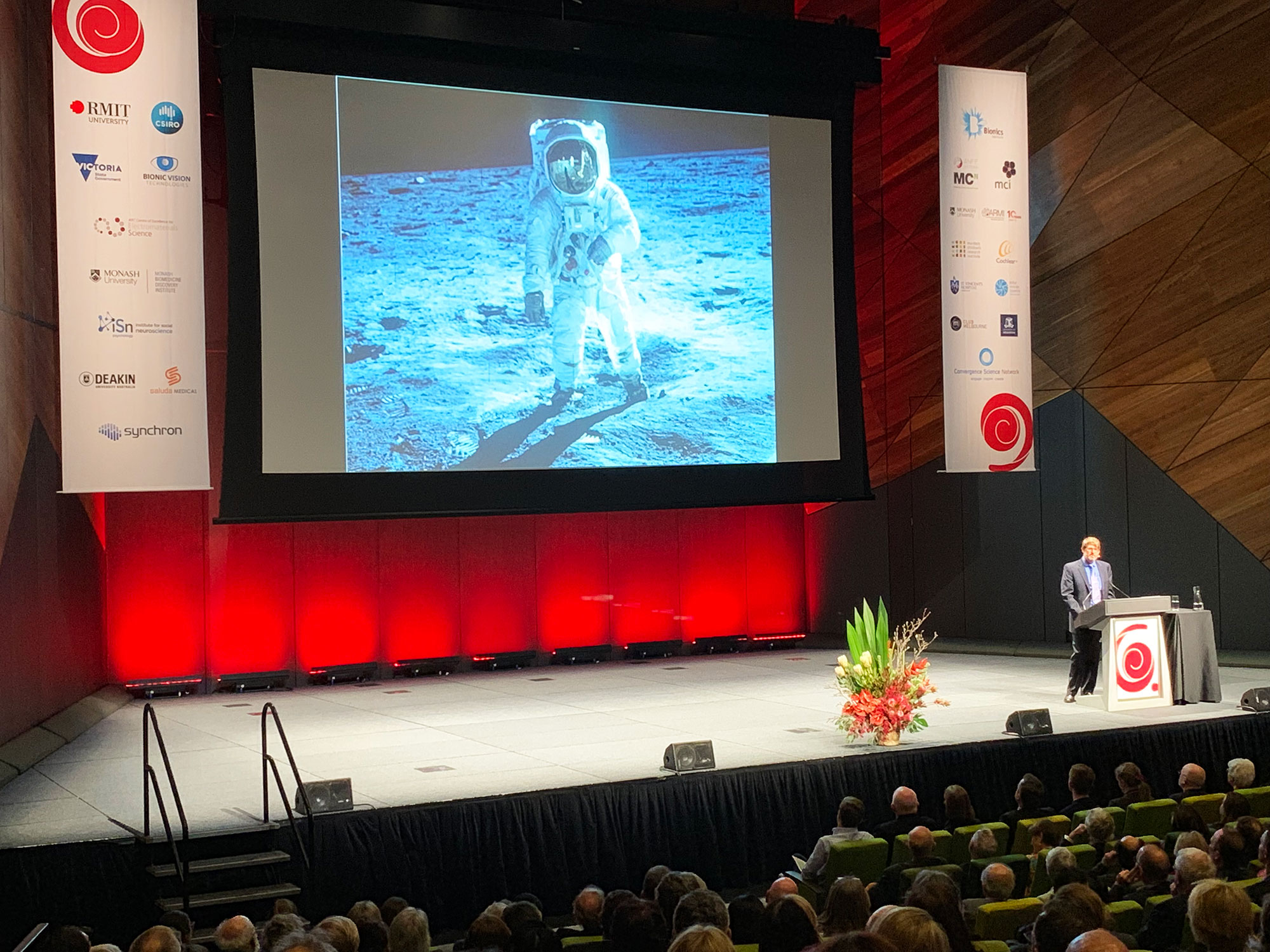 Prof Denison was gifted an honorary award, shaped like a Cochlea replica from Prof Clark, who closed the Oration by emphasising the importance of role models for next-generation researchers. In accepting his award, Prof Denison thanked the hard work of his colleagues, confirming those words of wisdom that successful researchers are involved in a "team sport".
The 2019 Bionics Institute Award for Excellence in Medical Device Innovation was presented to Peter Single for his significant contribution to the development of medical devices at Saluda Medical. Congratulations, Peter!
This concludes our wrap on what was both a fascinating and inspiring Graeme Clark Oration for 2019, leaving everyone enthusiastic to continue to push forward and achieve the very best in their respective fields of research.
Until next year…
Who we collaborate with