Prof Gordon Wallace: Visit to Vizag
I have just returned from a whirlwind trip to Vizag on the East coast of India. Nestled between the mountains and the sea, Vizag, like my home town of Wollongong, is a port city with an industrial emphasis including a steel works. Like Wollongong, Vizag is in a state of transition adapting new technologies to create new industries and building on the natural surrounds to build a tourism industry.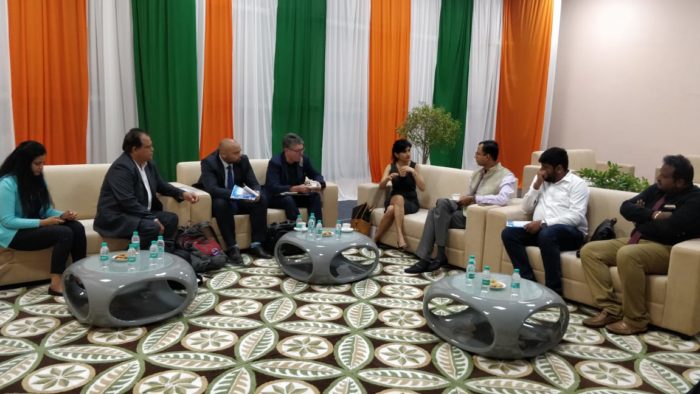 This visit to Vizag was catalysed by a chance encounter with Dr Jitendar Sharma – "The Med Tech Man of India" in Sydney late last year – that was followed by a quickly arranged visit to the 'Gong.
It was obvious then that our visions – the creation of facilities and provision of expertise to take fundamental discoveries into commercial products – were aligned.
Our recent visit to Vizag confirmed this. Accompanied by Dr Sanjeev Gambhir (Assoc Director – Bioinks @ TRICEP) and Dr Payal Mukherjee (ENT surgeon and ACES collaborator from RPA, Sydney), we embarked on a journey to consolidate existing collaborations (3D printed prosthetic ears with Dr Raghu Nandan [MERF, Chennai]), and explore new possibilities. A meeting with local Vizag orthopaedic and ENT surgeons from KIMS Icon Hospital was facilitated by our own local (Wollongong) neurosurgeon Dr Ravi Cherukuri. We introduced our 3D Bioprinting research and education programs and learnt of local clinical needs and issues.
The next day we left the Novotel located on the beach at Vizag (yep, just like in the 'Gong) and drove for an hour or so through crowded suburbs, crazy traffic and winding roads until we hit open fields. Then from out of nowhere, the tech city known as the Andhra Pradesh Medtech Zone (AMTZ) emerged. Already very impressive, what we were privileged to see is only Stage 1 occupying about one third of the 270 acres allocated to this vast and amazing project. World-class laboratories including a state of the art 3D printing facility are integrated with groups that provide support in areas such as patent examination, health technology assessment, technology transfer, market intelligence and product realisation.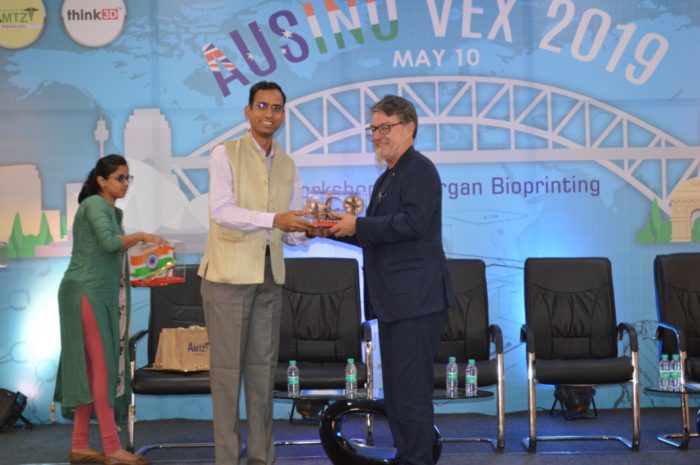 The workshop that followed our tour comprised a series of diverse presentations that showcased the capabilities of UOW, RPA and collaborators as well as AMTZ and their collaborators. This event was attended by some 200 participants. Sangeetha Krishnamoorthy (Australia Unlimited, Hyderabad) and Chandan Atreya (Science and Innovation, Australian High Commission New Delhi) were on hand to lend support.
Subsequent discussions with Dr Sharma and colleagues identified a number of opportunities in the area of 3D Bioprinting to be pursued. These will include collaborative projects in research, commercialisation and education/training.
Given the similarities between our cities (Vizag and the 'Gong), I think a sister city relationship should also be investigated… !
Who we collaborate with