Prof Doug MacFarlane joins ABC's The Science Show to talk about hydrogen and ammonia
ACES Chief Investigator Prof Doug MacFarlane was recently on ABC Radio National's The Science Show, joining the conversation on the future of hydrogen and ammonia.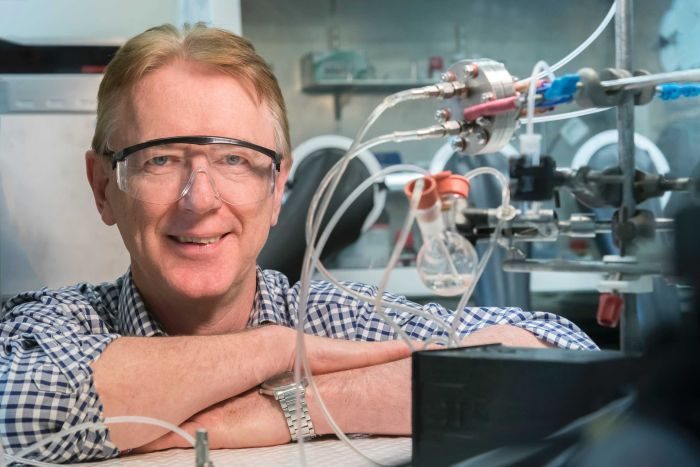 The show focused on the possibility of using Australian hydrogen as a power source and energy export for the world, with Prof MacFarlane speaking specifically on his ammonia research and how it could be utilised.
Prof Doug MacFarlane heads up the ACES Energy Program based at our Monash University node. He was also awarded the 2018 Victoria Prize for Science and Innovation in physical sciences last year.
Listen to the full episode of The Science Show below, featuring Prof Doug MacFarlane at the 22-minute mark and again at 7:00.
Audio and image credit: The Science Show, ABC RN
Who we collaborate with