PhD student Malachy Maher receives travel grant to attend Symposium in Germany
UOW Biofabrication masters graduate and currently joint CSIRO-UOW PhD student within the Intelligent Polymer Research Institute (IPRI), Malachy Maher, is headed to Heidelberg, Germany next week to attend the European Molecular Biology Laboratory's (EMBL) 20th Annual PhD Symposium.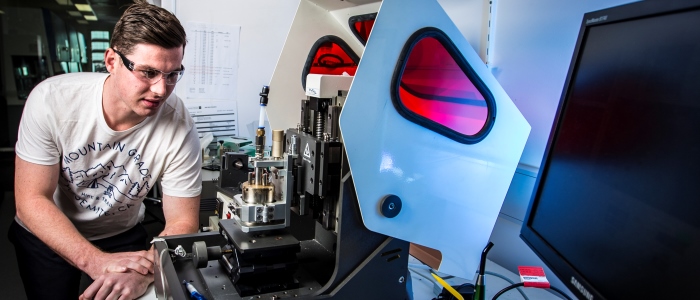 EMBL Australia awarded 10 travel grants to Australian PhD students, one being Malachy. Along with the funding for this trip, Malachy has also been selected to present a poster and oral presentation on his area of research in Biofabrication.
The symposium theme for 2018 is 'Game Changers in Life Sciences' and will focus on the revolutionary ideas in molecular life sciences. The symposium aims to bring together PhD students studying sciences to hear from experts in their field and to further build networks between young researchers and high-profile scientists.
The EMBL PhD Symposium is set run from November 22-24. You can read more about the event here.
Who we collaborate with