Dr Sepidar Sayyar contributes to Spinning World
Australian National Fabrication Facility (ANFF) materials node scientist, Dr Sepidar Sayyar, has recently been involved in the art exhibition, Spinning World. The project combines both art and science to depict a large scale scene of nature, which includes embroidered oceans, skies, mountains and birds on a fabric background using a range of textiles.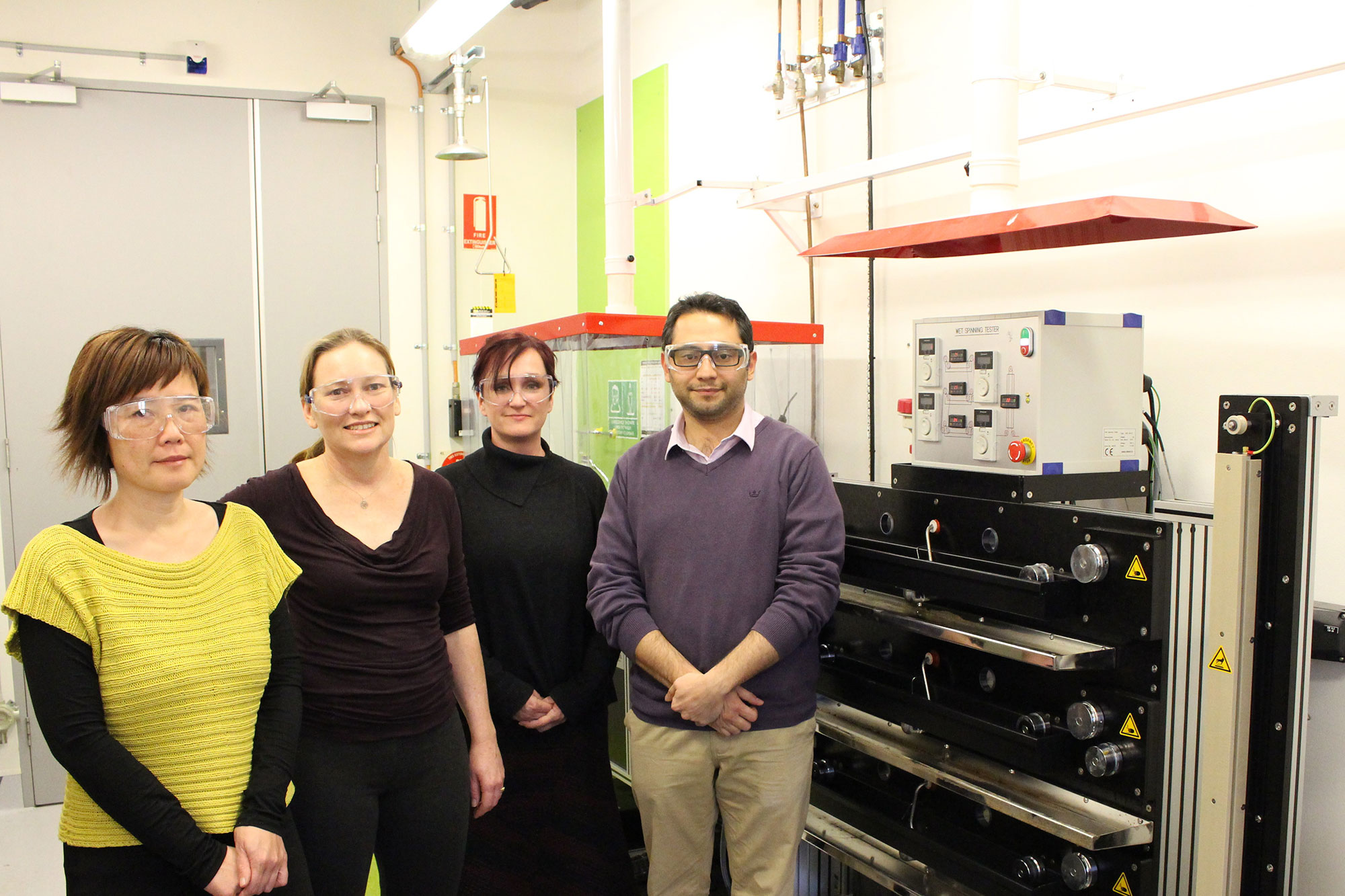 Dr Sayyar has been working on the project in collaboration with University of Wollongong Art-Research Fellows, Drs Agnieszka Golda and Jo Law, and Earth and Environmental Sciences Associate Professor Helen McGregor. Each with an interest in art, science, technology and culture, the team came together to combine the strengths from their respective fields of research.
Spinning World aims to address the Global Challenges theme of Manufacturing Innovation, and by doing so, illustrate through art how new strategies can be used to reduce energy consumption in the current environmental crisis. This art installation itself will involve energy efficient elements as will the methods used to display the art in the museum.
With research undertaken at the Intelligent Polymer Research Institute, Dr Sayyar's role has been to integrate new advanced smart materials developed within the ACES-ANFF partnership, to enable sound, light and movement in the artwork. This has mainly been achieved using screen printed graphene.
By incorporating such conductive graphene elements and electronics with textiles, Spinning World proudly showcases the relationship between art and emerging technologies, in an eco-friendly manner.
Spinning World can be viewed at the Powerhouse Museum in Sydney up until January 6. Tickets are available via the Museum of Applied Arts and Sciences.
Who we collaborate with