NSW Scientist of the Year talks to ABC NewsRadio about his vision for the future
NSW Scientist of the Year Professor Gordon Wallace recently spoke to ABC NewsRadio about his ground-breaking research and his vision for the future of scientific research.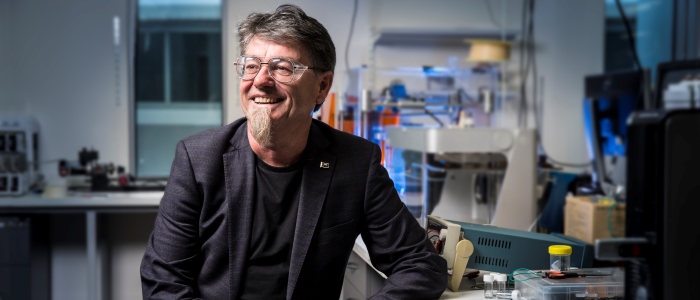 As Executive Director of the ARC Centre of Excellence for Electromaterials Science (ACES) at the University of Wollongong (UOW) and the Australian National Fabrication Facility (ANFF) – Materials node, Professor Wallace has led the development of innovative approaches to materials processing and fabrication tools that enable advanced materials to be integrated into practical devices for use in energy and medical bionics.
His research vision is to create new methods of energy conversion and storage and to develop fully functional implantable 3D printed structures containing living cells, to regenerate damaged cartilage in knees, the ears of children suffering from microtia, bone and even organs.
ABC NewsRadio's Mandy Presland spoke to Professor Wallace and congratulated him on being recognised for his work.
Who we collaborate with