ACES Associate Director Professor Maria Forsyth wins Victoria Prize for Science and Innovation
ARC Centre of Excellence for Electromaterials Science (ACES) Associate Director and Deakin University Professor Maria Forsyth named winner of the 2017 Victoria Prize for Science and Innovation.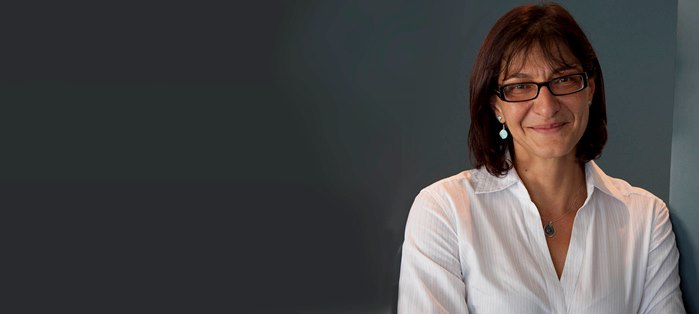 Congratulations to ARC Centre of Excellence for Electromaterials Science (ACES) Associate Director, Professor Maria Forsyth who was named the winner of the Victoria Prize for Science and Innovation 2017 on Thursday 26 October.
The Victoria Prize celebrates leadership, determination and creativity. It also highlights the many ways in which research and development of international significance are conducted in Victoria.
Prof Forsyth is an Australian Laureate Fellow, a Deakin University Professor and Associate Director of ACES where she leads the research effort in metal-air batteries and the development and understanding of new electrolyte systems. She is also Chair of the ACES Research Training Group.
Her research area informs the broad field of electromaterials science with application to both corrosion and energy related technologies.
She was awarded the 2017 Victoria Prize for Science and Innovation – Physical Sciences for her pioneering work in developing advanced electrolyte materials for electrochemical devices.
The $50,000 Victoria Prize for Science and Innovation in Physical Sciences celebrates leadership, determination and creativity and is awarded to outstanding science leaders.
Professor Forsyth said winning the Victoria Prize for Science and Innovation in the 20th year of the prize is an "amazing honour".
"I'm very proud of my team and grateful for the wonderful group of scientists I collaborate with, both locally and internationally. It's through research collaboration and teamwork that we make real scientific and technological breakthroughs," she said.
She also acknowledged the role played by her ACES colleagues in developing her research.
"ACES has provided a great supportive, collaborative and stimulating environment for such a long time. I feel proud and privileged to be part of it," she said.
Deakin Vice-Chancellor Professor Jane den Hollander AO congratulated Professor Forsyth, and said Deakin was extremely proud of her "dedication and exemplary contribution" to the discovery, fundamental understanding and application of ionic materials, long before it was recognised as a unique scientific field.
"Nearly a decade before the first International Congress on Ionic Liquids, Maria published and patented research on room temperature molten salts, and in the late 1990s she discovered, in collaboration with Professor Doug MacFarlane, the ion conductive properties of organic ionic plastic crystals," she said.
"Maria's work on room temperature molten salts really laid the ground for ionic liquids to become the established field within the scientific community that it is today. Organic ionic plastic crystals are the cousin of ionic liquids, but are an entirely new class of material. They continue at the cutting edge of research for a variety of applications and have recently displayed excellent performance as an electrolyte material for lithium metal and sodium metal batteries, pioneering work towards the next generation of safer and longer-lasting batteries.
Professor Forsyth is also an Australian Academy of Science Fellow, Associate Director of IFM and Chair of Electromaterials and Corrosion Science at Deakin.
Over 25 years, Professor Forsyth has worked on developing a deeper understanding of the structure and dynamics of ionic materials and demonstrated their use in energy devices such as light metal batteries, fuel cells and photo-electrochemical solar cells.
A key area of interest in Professor Forsyth's research is selective transport in materials for energy storage applications. Her work has focused on understanding the phenomenon of charge transport at metal/electrolyte interfaces and within novel electrolyte materials such as novel ionic liquids, polymer electrolytes and plastic crystals.
Professor Forsyth was instrumental in the establishment last year of the Deakin/CSIRO Battery Technology Research and Innovation Hub (BatTRI-Hub), of which she is Director. BatTRI-Hub will develop the next generation of "beyond lithium-ion" battery technologies, improve techniques to achieve safer, lighter and more durable batteries and leverage opportunities for industries across the full energy value chain.
In 2014, along with a small group of international colleagues, Professor Forsyth established the annual International Sodium Battery Conference and hosted the third Conference in Geelong in 2016.
Her work has led to many other awards including the Corrosion Medal (2013), Eureka Prize Finalist (2013), and election to the Australian Academy of Science (2015). In 2016 she was awarded the Galileo Galilei Award at the International Symposium on Polymer Electrolytes and in 2017 was inducted as a Fellow of the International Society of Electrochemistry (ISE).
Who we collaborate with