Prof Michelle Coote awarded Georgina Sweet Australian Laureate Fellowship
Congratulations to ACES Chief Investigator, Prof Michelle Coote, who has been awarded the Georgina Sweet Australian Laureate Fellowship by the Australian Research Council.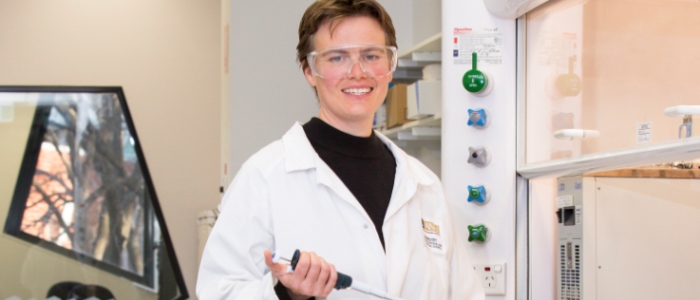 Based at the Australian National University (ANU) in Canberra, Prof Coote leads the modelling team at the ARC Centre of Excellence for Electromaterials Science.
Prof Coote and her team have led the way in the development and application of accurate computational chemistry for modelling radical polymerization processes, working with experimental collaborators to put their computational designs into action.
The funding received as a result of this fellowship will aid in the development of catalysts that are able to accelerate and control the chemical reactions used in the synthesis of pharmaceuticals and materials, with significant practical benefits to industry. It will also be used to train the next generation of chemists in the principles of computer-aided chemical design.
Prof Coote became the first female professor of chemistry at ANU in 2011 and was elected a Fellow of Australian Academy of Science in 2014. She is also chair of the polymer division of the Royal Australian Chemical Institute (RACI) and the first Australian Associate Editor of the Journal of the American Chemical Society.
Her other achievements include the IUPAC prize for young scientists (2001), the RACI Cornforth medal (2000), Rennie medal (2006) and David Sangster Polymer Science and Technology Achievement Award (2010), the Academy's Le Fevre Memorial Prize (2010), HG Smith Medal (2016) and the Pople Medal of the Asia-Pacific Society of Theoretical and Computational Chemistry (2015).
Who we collaborate with