Major event set to bring world experts in nanotechnology to Wollongong in 2018
A much anticipated international event is set to visit Wollongong; Australia's City of Innovation, attracting an influx of visitors along to the International Conference on Nanoscience and Nanotechnology (ICONN), at the University of Wollongong on 29th January – 2nd February 2018.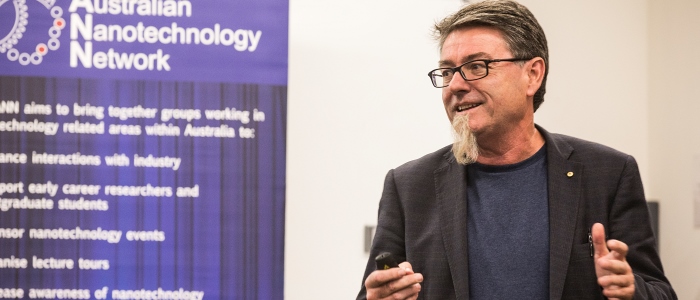 The launch event at the University of Wollongong Innovation Campus highlighted the positive effect that the major international conference will have on the region in the presence of special guests Hon Sharon Bird MP, Federal Member for Cunningham and Wollongong Lord Mayor Gordon Bradbery.
ICONN 2018 will focus on the new and exciting advances in the field of nanoscience and technology, bringing together world experts at the forefront of change and innovation, developing cutting edge devices out of particles 1000 times smaller than the diameter of a human hair.
"This major international conference will focus on translating the fundamental knowledge of nanoscience and technology into practical devices that can be used commercially to influence change on a global level," ACES Director Professor Gordon Wallace said.
The 2018 visit to Wollongong will be the international event's first foray outside a capital city.
"That says something. Wollongong is a City of Innovation, a place where people can come to share ideas and have a good time as well," Lord Mayor Gordon Bradbury said.
The countdown begins, with less than 270 days to go before the event, planning is already very much underway with ACES and the University of Wollongong working closely with local businesses and tourism operators in the Illawarra region to leverage the tourism and economic benefits that nearly 1000 international visitors bring.
The event will be co-chaired by ACES Director Prof Gordon Wallace, A/Prof Michael Higgins and Dr Attila Mozer.
ICONN's 2018 program will cover subjects such as nanostructure growth, synthesis, fabrication, characterization, device design, theory, modelling, testing, applications, commercialisation, and health and safety aspects of nanotechnology.
Who we collaborate with