ACES Partner Profile: Swinburne University of Technology
Professor Simon Moulton has been involved with ACES since the very beginning, first as a post-doc and more recently in the current centre, as a Chief Investigator.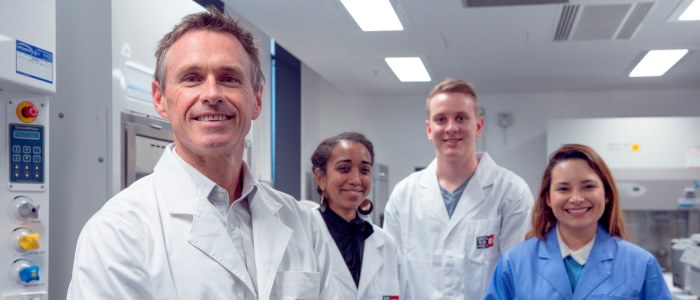 In late 2014, Simon moved from UOW to Melbourne, where he took up a position at Swinburne University of Technology in Melbourne.
Swinburne officially became an ACES node in late 2016.
Simon leads an ACES team of two Associate Investigators (biomaterials expert Sally McArthur and optic physicist Paul Stoddart), as well as three PhD candidates – Daniela, Lilith and Shaun.
Daniela is working on developing an electro-optic material suitable for cellular stimulation, while Shaun and Lilith are concentrating on drug delivery systems including optical stimulation and micro carriers in 3D structures.
The Swinburne research related to the Electrofluidics and Diagnostics, Synthetic BioSystems and Electromaterials themes.
Simon has recently been appointed BioEngineering Program Leader for the Iverson Health Innovation Research Institute.
Who we collaborate with