Agility is the ability to be quick and graceful.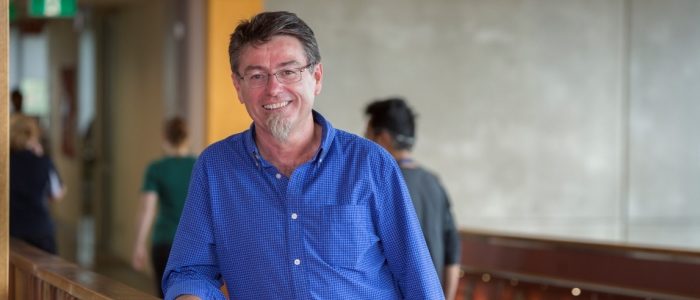 Prime Minister Turnbull has said that in order to create an economy based on innovation, a more agile approach to business is required.
To develop ideas into industries, agility is also required in the research environment wherein researchers can move along the commercialisation path with their concepts, and return to the idea-generating cauldron of fundamental research.
Individuals within Australian Research Council (ARC) Centres of Excellence are selected on the basis of their ability to carry out world-class research in the fundamental science underpinning that centre. This is as it should be. However, attributes around the ability to engage across traditional boundaries-with both the commercial sector and the community-are proving to be equally important.
We are fortunate to find ourselves within the ARC Centres of Excellence program, where such engagement skills are honed. We are fortunate that we find ourselves within a national research funding environment wherein we are encouraged to undertake highly innovative and potentially transformational research that tackles important multidisciplinary problems.
The revamped ARC Linkage scheme should enable rapid deployment of resources as commercial opportunities emerge. Links with Cooperative Research Centres (CRCs) can provide effective pathways to industrial networks. At ACES, we work closely with the CRC for Polymers, HEARing CRC, Energy Pipelines CRC and more recently with the Cell Therapy Manufacturing CRC.
The National Health and Medical Research Council provides a means to build clinical networks that transcend the normal boundaries of the ARC. ACES has established a dynamic clinical network that spans Australia and is now attracting international attention. While these schemes provide support for established and emerging industries, the quest to establish new industries and to transition existing industries is more challenging. ACES has embraced these challenges.
We are collaborating with a manufacturer of automotive components to develop opportunities in 3D bioprinting. We are partnering with a local seaweed production company to identify and extract valuable components used to synthesise new bioinks. We have worked closely with investors from the USA to see the realisation of Aquahydrex-a water splitting company based on ACES research, expertise and the ability to provide appropriately trained individuals.
While Centres of Excellence provide an agile research, development and translation capability, challenges remain in training and how our organisations deal with building new business opportunities.
Consider the idea that in the future the average length of a successful commercial venture will be considerably shortened and that successful contributions to further ventures will mean a number of 'career' changes for any individual.
We need to continue to make our training environment more agile. Australia is well known for the rigorous programs our Universities provide at the undergraduate level. We are also known for the quality of our PhD programs. These form the backbone of Australia's high international ranking in research output per capita.
Both are important components of our education program. Both take three to four years to complete. The need for a broad base education to ensure future agility means specialisation at the undergraduate level is probably not the most appropriate approach.
The PhD degree delivers highly specialised individuals. While crucial analytical and planning skills gained are transferrable to other areas, technical skills are less readily so.
Given the lifetime of businesses will decrease, they will be hungry to rapidly acquire appropriately trained individuals from the outset; and individuals will be hungry to acquire new skills.
Graduates that are 'commercial ready' will be in high demand. Graduates with a track record showing the ability to adapt, re-skill and take on new challenges will be required.
The use of training tools such as Massive Open Online Courses (MOOCs) and short courses will undoubtedly add some agility to this dimension of our work.
Agility in our commercialisation 'processes' is also essential. Routes to commercialisation that have been preordained over many years may not be the best way to ensure effective and efficient progress of opportunities arising from large-scale research undertaken by multidisciplinary teams, across several universities.
We must be agile and address each opportunity with our eyes wide open. ACES is a collection of dynamic, highly skilled individuals committed to making a difference, and I am confident that we will be agile-be fertile!
We have had an exciting 2015 and look forward to the challenges that we will confront in 2016!
This appeared as my Director's Report from the ACES 2015 Annual Report
Who we collaborate with