New chapter in controlling chemical reactions
New research has challenged one of the hard and fast rules of chemistry by proving that electrostatic energy speeds up non-redox chemical reactions.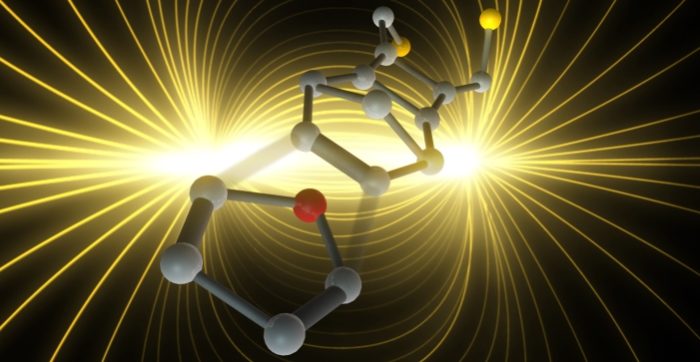 Image: Kate Patterson
An early chapter of any chemistry textbook usually explains that the only factors that can speed up a non-redox reaction are an increase in the temperature or the concentration of molecules.
ACES Chief Investigator based at the Australian National University Professor Michelle Coote said that the discovery was possible thanks to teamwork and advances in technology.
"We were able to show that non-redox reactions can be affected because electric fields can stabilise charge separated resonance contributors to their transition states," she said.
"We now have a totally new way of thinking about chemistry," she said. "The breakthrough could speed up manufacturing processes, and allow unprecedented control of chemical reactions."
Professor Coote—a modelling expert—started the project when ANU joined the University of Wollongong (UOW) as an ACES partner.
UOW's Dr Simone Ciampi led the synthetic aspects of the project, developing the molecules used in the experiments, and he also introduced his colleagues from the Universitat de Barcelona to the project, who provided cutting-edge experimental techniques to probe the theory.
ACES Director Professor Gordon Wallace said it is only a holistic approach to interdisciplinary research that can take ideas to industries in the shortest time possible.
"The collegial environment and multidisciplinary approach within ACES meant that we could mobilise all the skills necessary—from molecular modelling to exquisite experiments—very quickly to enable this amazing discovery," Professor Wallace said.
"Fundamental discoveries such as these reinforce the need for clever fabrication and assembly processes whereby practically useful catalytic systems for use in areas such as our synthetic energy systems can be realised," he said.
The breakthrough has been published in Nature.
Who we collaborate with