Call for submissions to Flexible and Printed Electronics journal
Flexible and Printed Electronics journal is calling for submissions for its 'printed electroactive interfaces in biosensors and biodevices' issue.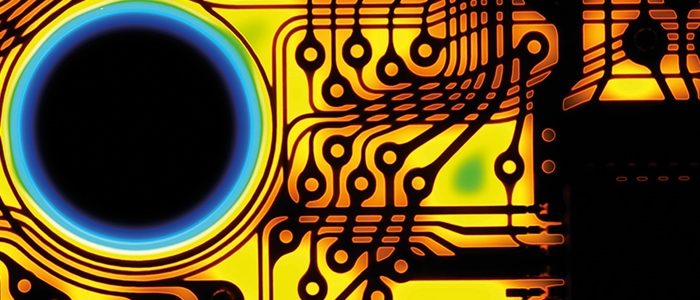 In recent years, with the advent of biosensors, it became possible to utilise biological components, cells or bio-molecules to monitor biologically active processes.
To achieve this, the response of cells or bio-molecules needed to be converted into an electronic signal to be further processed and analysed.
Now, through the combination of such devices with microelectronics, biosensors can be integrated into smartphones, smart watches and smart bands for human interactive applications in medicine, drug delivery, food, environment, security and defense.
However, classical biosensors allowed only unidirectional functionality from the biological domain into the electrical typically using simple mediation and transduction processes such as redox mediators. Now, solution-processable and nanostructured electroactive interfaces are capable of the bidirectional interfacing of the biological and electronic domains. This allows information transfer to, and from biological systems. The combination of functional electroactive materials and printing techniques has allowed the integration of the functionality of biosensors and biodevices into new integrated smart systems, wearable devices and human interface technologies.
This issue of Flexible and Printed Electronics focuses on the development and characterisation of printed electroactive interfaces in bioelectronic systems and biosensors which not only include conducting inks and printing methods to fabricate microelectrodes, electrodes of thin film transistors or LC chips on rigid or flexible substrates, but also contain ways of cell growths, deposition of bio-molecules and studying sensing mechanisms.
The topics of interest include, but are not limited to:
• Printed electrodes incorporating cells and bio-molecules (e.g. tissue, microorganisms, organelles, cell receptors, enzymes, antibodies, DNA, nucleic acids, natural products, etc.).
• All biosensors (e.g. immunosensors, enzyme based biosensors, DNA based biosensors, etc.)
• Printed thin film transistor based biosensors.
• Printed LC chip based biosensors.
• Printing methods for fabricating microelectrodes.
• Methods in signal transduction.
Submissions
Authors should submit previously unpublished papers via the online submission form , specifying the article type as "Focus on printed conductors for biosensors".
When submitting your paper, please follow the author instructions available at the journal web site.
The final selections will be made through the journal's peer review process.
The deadline for submissions is June 31, 2016. Flexible and Printed Electronics is able to publish focus collections incrementally. If you submit early in the period your article will not be delayed waiting for other papers in the collection. If you are not able to meet the deadline, please let us know.
Who we collaborate with