Friendship, mentors and discovery – remembering Leon Kane-Maguire
As we travel the research road, we discover new things about science and engineering; We discover new things about people, and the skills required for success; We discover new things about ourselves.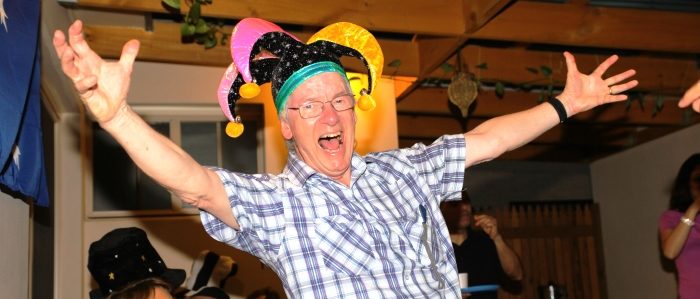 The research journey is not so much about personal discoveries, but about the realisation that effective research teams bring about much, much more than the sum of their parts.
The value of friendship and collaboration-building in scientific research is undervalued.
Only on reflection do we see the journey would have been very different and much less fruitful without these friendships. Too often that reflection is catalysed by a sudden and unexpected loss.
This week, five years ago, we lost our great friend and mentor, Leon Kane-Maguire.
Leon's guidance, friendship and mentoring of many of us will never be forgotten.
Each year, we remember Leon at the Leon Kane-Maguire Address. This year it will be held on 2 March in North Wollongong. It's a free event and everyone is welcome.
Pictured: Leon Kane-Maguire – always the life of the party
Who we collaborate with