New Graphene journal launched with ACES Director at the helm
ACES Director Professor Gordon Wallace has been appointed Editor in Chief of an exciting new scientific journal, Graphene Technology, which will keep researchers in the loop about the latest commercial and practical applications of graphene materials.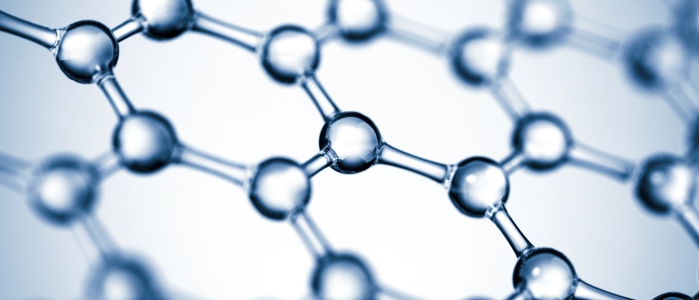 His appointment recognises ACES' preeminent position in graphene research.
Professor Wallace said his team has been at the forefront of graphene research since a 2008 discovery of a low-cost process for the production of a stable graphene dispersion.
"Our team created a graphene dispersion that could be used to make devices using fabrication methods such as such as ink-jet printing, spray-coating and 3D printing," Professor Wallace said.
"This was significant because until then, no one had developed a process that could harness the amazing properties of graphene for use on a large-scale," he said.
ACES continues to pioneer studies into the development of novel graphene chemistries that allow for the processing and integration of this amazing nanomaterial into other host structures.
Recent advances include the development of protocols that enable fibre spinning and then knitting and braiding to make novel structures for wearable sensors and for wearable energy storage.
Other studies have developed graphene containing inks that allow for 3D printing of structures for use in bioengineering.
Professor Wallace predicts that 3D printing technologies will significantly improve his team's ability to develop the next generation of graphene-based devices, and this will be a key focus for ACES.
Professor Wallace will be joined by Aravind Vijayaraghavan of the National Graphene Institute at The University of Manchester, UK, as the Managing Editor as well as an impressive array of Associate Editors from around the globe.
The journal, which is a joint initiative between The Graphene Council and Springer Publications, is calling for submissions now and will be published four times per year, with the first issue in March 2016.
Mayra Castro, Publishing Editor at Springer, said the company is thrilled to partner with The Graphene Council and to work with such an illustrious editorial board.
Who we collaborate with