My 30 year journey at UOW
30 years ago on this day (September 13, 1985), I first walked through the doors of Building 18 on the Northfields Avenue campus of the University of Wollongong, to start an amazing journey.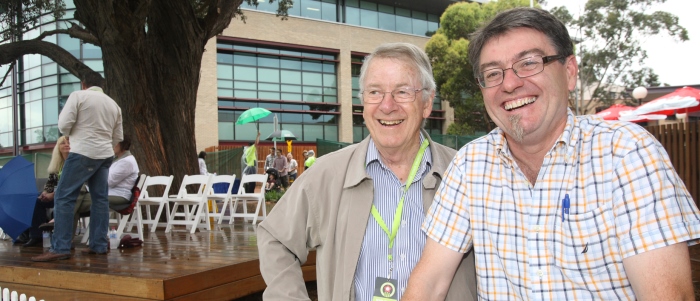 The following are some excerpts from a Chapter soon to appear in a text entitled: We Discover 
Intelligent polymers and a subset of this, Organic Bionics, are topics that have fascinated me for three decades. Whilst I may have coined the terms and refined the concepts with input from others, they originated in a cauldron of collaboration.
Our pursuits have seen the development of new biosensors, controlled drug delivery systems, artificial muscles and the discovery of flexible materials that can store energy in wearable systems. We have adapted these materials to bridge the divide between living systems and technology, enabling effective communication with body parts and indeed even living cells. On the horizon are implants for nerve and muscle regeneration. We are also targeting implants for epilepsy detection and control.
This journey has taken us into the area of additive fabrication – an approach to manufacturing that allows integration of unconventional materials, and even living components such as cells, into practically useful structures and devices.
The Wollongong appointment allowed me great freedom and, with Leon's support, great scope to further develop my interests in highly functional electromaterials. So functional that soon the idea of Intelligent Polymer Systems was to emerge and the Intelligent Polymer Research Laboratory (IPRL) was established in 1990. The focus on biointeractions enabled us to discover that organic conducting polymers could be used not just to monitor, but also to control, antibody-antigen interactions Using appropriate electrical stimuli we discovered that antibody-antigen interactions could be made to be reversible. This was used in developing new biosensing technologies and more importantly laying the foundation for our subsequent cellular interaction studies.
We have subsequently discovered and developed new electrode materials for the Cochlear ear implant (The Bionic Ear) as well as materials that will form the basis of nerve or muscle repair conduits. Graeme introduced me to other clinicians with whom we enjoy ongoing collaborations: Prof Stephen O'Leary (Cochlear Implant projects), Prof Peter Choong (conduits for nerve muscle and bone regeneration) and Prof Mark Cook (implants for epilepsy detection and control). In these projects and others we continue to discover new materials that expand the inventory for bionic devices. Graphene is a notable recent addition. In a recent project with Prof Ric Kaner at UCLA we discovered the world's thinnest carbon electrode (2 layers of graphene) capable of electrically stimulating nerve growth.
The materials discovery journey continually highlights the need for innovative approaches to fabrication. Numerous attempts to engage the more traditional manufacturing sector revealed that was not the way to go. We started to engage in the development of printing technologies. Initially modifying "off the shelf" ink-jet printers, and then building customised extrusion printers (thanks to the support of Prof Paul Calvert, U Mass), we took up this challenge some ten years ago.
We have gone on to create new printing technologies that cover the nano- micro- macroscopic. We have developed inks to deliver biopolymers as structural materials, proteins and living cells distributed with exquisite precision in 3D. 3D bioprinting has revolutionised our approach to both fundamental and implementation studies.
I also have the great fortune to work with a highly talented group of Biomechanic Researchers led by Prof Julie Steele. Our interest in wearable electronic textile sensors and actuators (artificial muscles) led us into the development of a knee sleeve. A device with integrated electronic textile human movement sensors was developed and we discovered that this greatly facilitated landing training for AFL footballers and got to work with one of the other loves of my life – The Geelong Football Club. The heart of the system is a wearable textile based movement sensor. An electronic textile that works as a strain gauge with a huge linear range – able to measure strain greater than 100% strain (typical strain gauge measure 1-10%).
A similar textile based sensing technology was an essential component for development of the Bionic Bra project. Here the sensors detect breast movement and artificial muscles are used to control it should it become excessive.
Practical implementation of organic bionic devices for implantables or wearables will require innovative energy sources. We have built a strong program around the development of flexible electromaterials – electrodes and electrolytes for wearable energy storage systems. We have discovered that hybrid materials containing graphene provide both the mechanical and charge storage properties demanded for such applications. We have also discovered new electrode structures containing graphene for use in what could become implantable glucose fueled biofuel cells.
A series of Fortuitous events enabled the recent development of a device and fabrication facility on our Innovation Campus. This has attracted some amazing talent from around the globe. Leon passed away in 2011 and never got to see the amazing fabrication facility and the brilliant people it would attract.
As we travel the research road We Discover new things about science and engineering.
We Discover new things about people and the skills required for success.
We Discover new things about ourselves.
In Looking Forward, I am excited about what we continue to achieve. Already I am seeing new applications for the fundamental science we are engaged in. The knowledge accrued is being used to develop new ways to gain new insights into and develop innovative therapies for neurological diseases such as epilepsy and schizophrenia.
We are considering approaches that might be used to print cellular arrangements to assist with wound healing and even print structures that will enable neurally driven prosthetics.
I look forward to building new relationships with others who will bring the skills to make these things possible.
Within the next year I will help graduate the 100th PhD student I have supervised.
What an extraordinary privilege it has been to work with so many talented individuals. I look forward to working on achieve even greater things with our current team over the next five years!
Our work is captured in:
"Conductive Electroactive Polymers: Intelligent Material Systems" Second Edition
Wallace, G.G., Spinks, G.M., Kane-Maguire, L.A.P., Teasdale, P.R.
CRC Press, Boca Raton, 2003.
"Conductive Electroactive Polymers: Intelligent Polymer Systems" Third Edition
Wallace, G.G., Spinks, G.M., Kane-Maguire, L.A.P., Teasdale, P.R.
CRC Press, Taylor & Francis Group, Boca Raton, 2009.
"Organic Bionics"
Wallace, G.G., Moulton, S.E., Higgins, M.J., Kapsa, R.M.I.
Wiley-VCH Verlag & Co. KGaA, Boschstr. 12, 69469 Weinheim, Germany 2012.
"3D Bioprinting: Printing Parts for Bodies"
Wallace, G.G., Cornock, R., O'Connell, C., Beirne, S., Gilbert, F., Dodds, S.
Creatavis 2014.
Who we collaborate with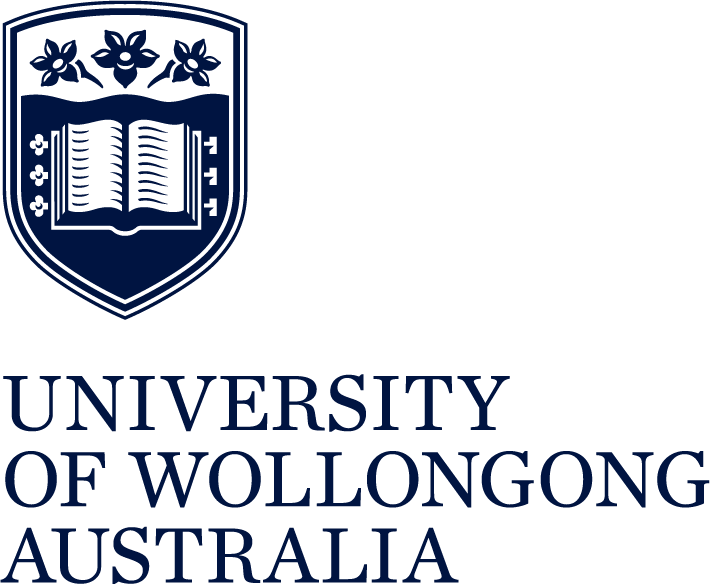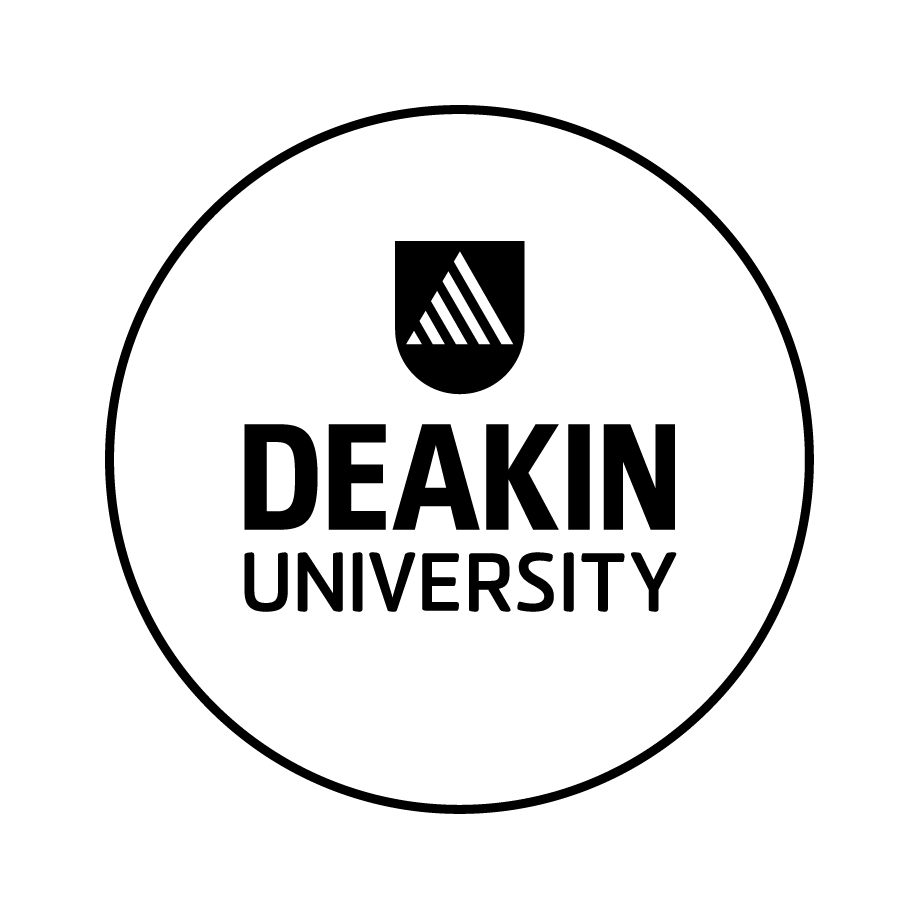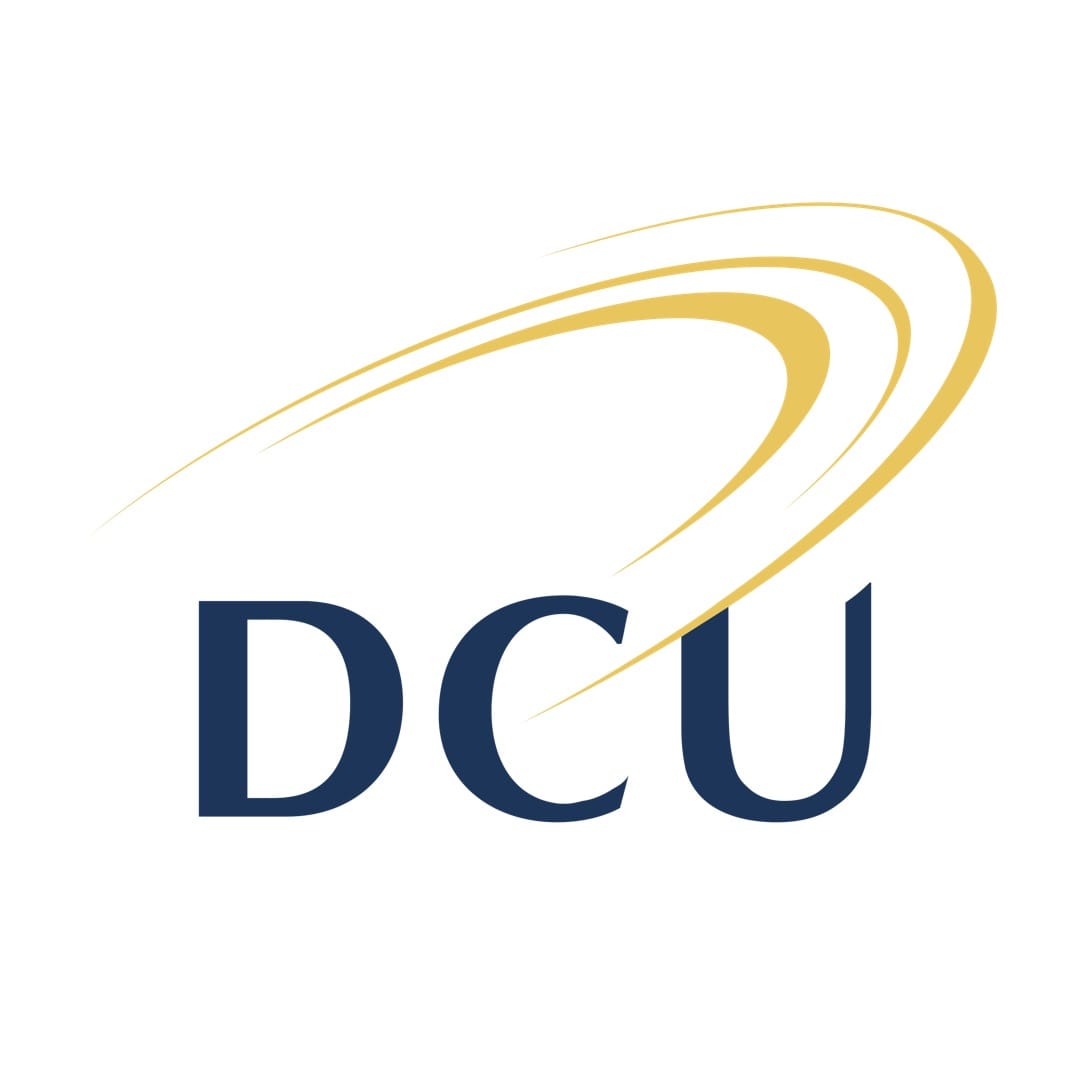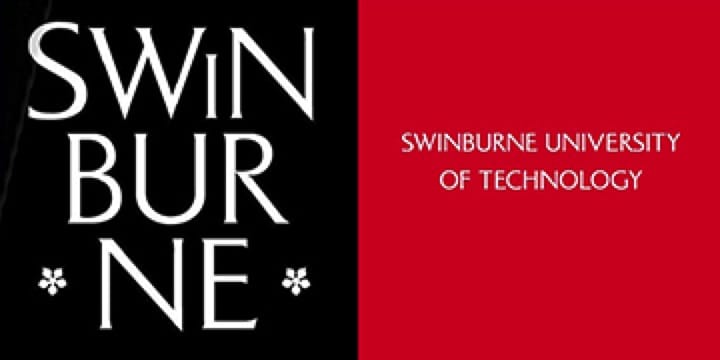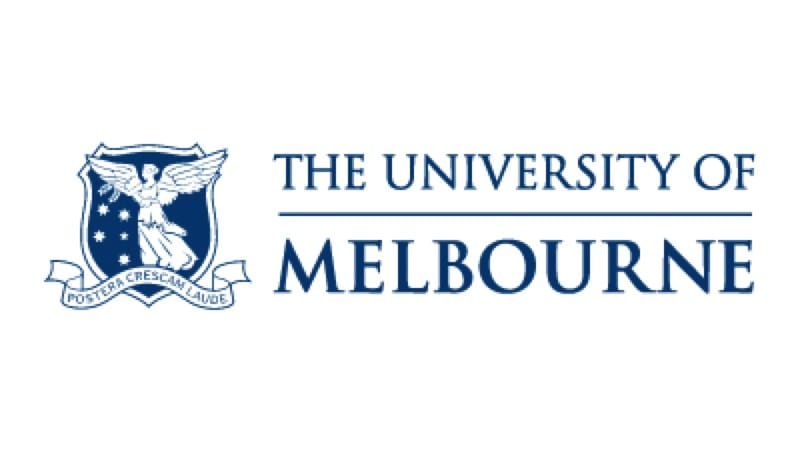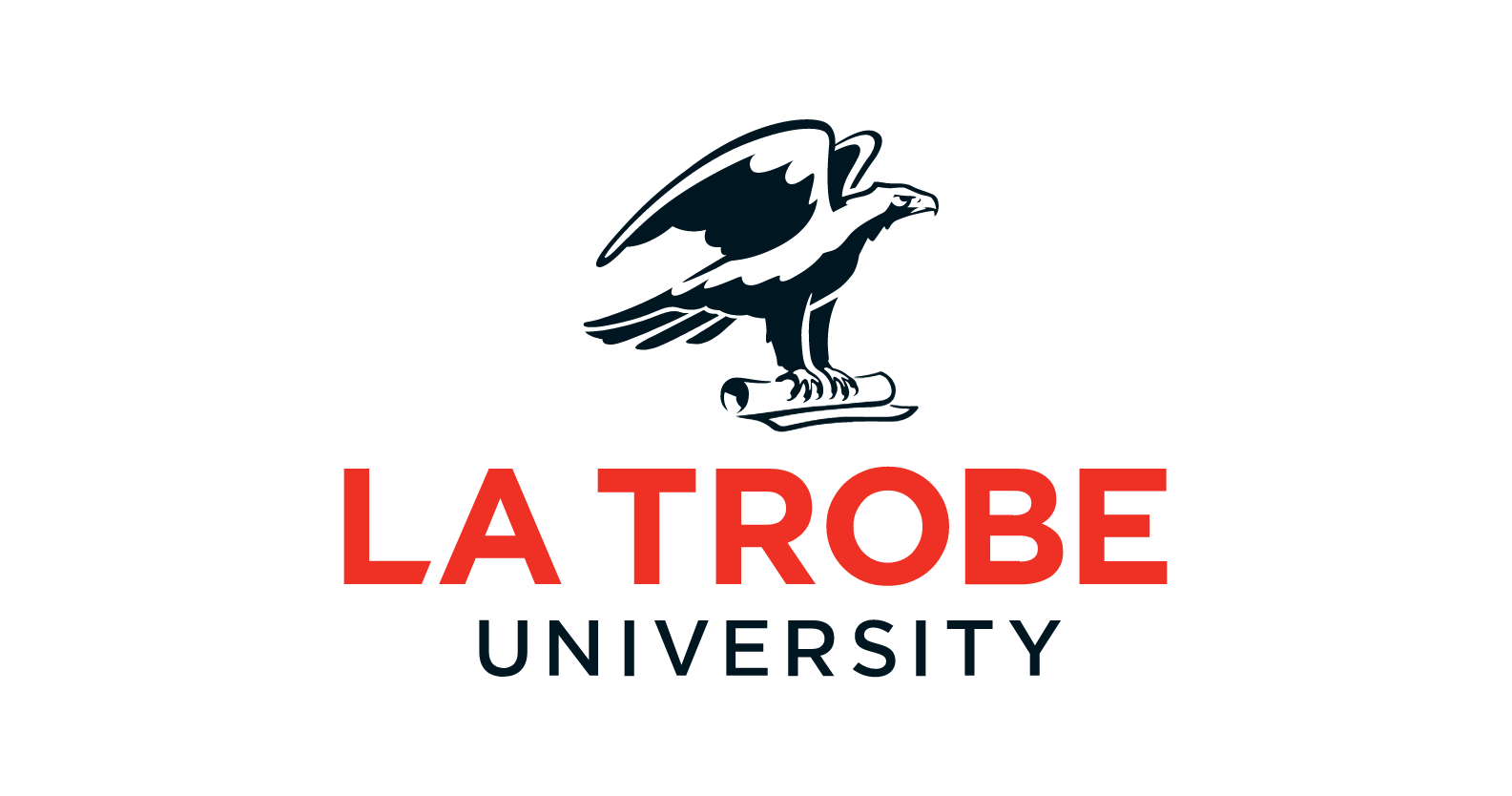 Contact Us
Get involved with the ARC Centre of Excellence for Electromaterial Science. Fill in your details below to keep in touch.